*This product review is sponsored by Olay, the worldwide leader in skin care and trusted by women for over 60 years.
The day I turned 30 felt pretty much the same as the day before, except that the kids had made me a "birthday cake" out of anything and everything they could find in the fridge and pantry, including mayonnaise for frosting and pickles for candles. Even though I felt the same as yesterday, the day I turned 30 brought with it an urgency that I couldn't quite shake. I knew that I needed to take anti-aging into my own hands, and I needed to do it today.
The skin of my 20s was radiant and glowing. I could easily slip into a book store without makeup on and read my favorite novel.
But over the past few years, I'd noticed lines and wrinkles on my face where they didn't used to be. Babies, hormones, and sun exposure was starting to take its toll and I could tell.
The day I turned 30, I headed to the store in search of a new beauty regimen that included anti-aging—a phrase I'd previously shrugged off saying, "Not yet." If only I'd started a decade ago! Anti-aging doesn't have to wait until you're older; it means taking healthy skin into your own hands and preventing sun damage now rather than playing catch up later.
Anti-aging starts now.
Do expensive skin creams really work better?
Like many of you who have perused plenty of beauty aisles, I quickly become overwhelmed with all the different products out there. There are rows and rows of anti-aging this and moisturizing that, each making promises I'm not sure they can keep. Skin creams come in all different sizes and prices. Which do you choose and is more expensive better?
The one thing I bought that day I turned 30 was Olay Regenerist Micro-Sculpting Cream. I recognized the brand from my mom's cosmetic cupboard when I was a kid; it was comforting and trustworthy. And to be honest, at around $26, the price tag was a huge deciding factor. Premium anti-aging products don't have to come with a premium price tag.
Believe me, I've tried expensive products. For about a year I invested in a very expensive skin regimen, costing me nearly $200 a month. While my skin felt and looked good, it didn't feel or look any better than when I'd been using Olay Regenerist, and I was spending an arm and a leg!
The Good Housekeeping Institute Study
If you're a beauty buff, you may know about the Good Housekeeping Institute. They house engineers, scientists, and other experts that rigorously test products and evaluate them on performance. This year, the Good Housekeeping Institute tested the new and improved Olay Regenerist Micro-Sculpting Cream formula. (That's right, Olay has introduced a re-engineered formula in its already #1 selling anti-aging moisturizer.)
GHK tested Olay Regenerist against 10 prestige creams ranging from $26 -$440 and Olay rose to the top. Found online for around $26, Olay Regenerist Micro-Sculpting Cream moisturized 400% better than the $440 cream and beat all other products tested!
Ladies, you don't have to pay crazy prices to get beautiful skin.
Plumping Powerhouse, Incredible Results
Olay Regenerist Micro-Sculpting Cream is not just an anti-aging cream, it's a moisturizing and plumping powerhouse! I've found that more than anything, my skin looks best when it's hydrated. Olay Regenerist skin cream has incredible results in a short amount of time:
1 day: reduces the appearance of lines, boosts hydration and brightness.
2 weeks: skin is noticeably firmer and skin elasticity is improved.
4 weeks: reduces the look of up to 10 years of wrinkles.
After years of playing around with different skin creams, I always go back to Olay because I get the best results at the best value.

Don't put off anti-aging products until you're older. The moisturizing power of Olay Regenerist Micro-Sculpting Cream is for women of all ages…the earlier the better! In fact, hydration is key for younger women who want plumper skin. And thanks to the Kardashians, plump is always in style.
My Daily Beauty Regimen
In my teens and 20s, my face was lucky if it got a daily wash. I never wore sunscreen and I never moisturized. Now that I'm older and wiser, I realize that my skin deserves better. Healthy skin today means less wrinkles tomorrow and a daily regimen is a big part of that. Here's what I do every day to achieve my best skin:
Quick morning face wash. I use Olay Daily Facials because they cleanse, tone, exfoliate, and moisturize all in one. With four kids on the loose, I need a morning regimen that's fast and efficient.
Moisturize with Olay Regenerist Micro-Sculpting Cream, applied to face and neck.
Apply SPF 30. Every day, no exception.
Nightly face wash. Same as the morning.
Moisturize again with Olay Regenerist.
That's it—pretty simple really. Wash, moisturize, and SPF. Healthy, beautiful skin doesn't need dozens of bottles and a hefty price tag.
Before:
After:
Take your anti-aging destiny into your own hands, no matter what age you are. With Olay Regenerist Micro-Sculpting Cream, you get premium skin care without paying a premium price. For me, that decision is a piece of cake. A piece of homemade mayo and pickle cake, but a piece of cake nonetheless. Good thing I love pickles!
Wishing your skin all the hydration it deserves and the confidence it takes to go makeup free.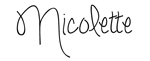 Photography by Maggie Grace Photography
This is a sponsored conversation written by me on behalf of Olay. The opinions and text are all mine.