Looking for true stories about women who rocked history?
Check out these six nonfiction and historical books about real women. In every field from science to politics to war, women are there, doing vital work, making discoveries, blazing trails, and changing the world. Tireless women broke down barriers so that we might exercise personal freedoms, rights and opportunities — things we often take for granted: vote, own property, recognition for research, and entrepreneurship. Think of the famous women in history we recognize and honor, including Anne Frank and Helen Keller. But what about those that history has almost forgotten?
In this article you'll read about women who were brave, bold and often broke the mold, their lives worthy of the history books. Other women changed history through small or quiet means. Others are in a class all by themselves. Like the tough, respected female stagecoach driver in the American frontier who lived life on the edge. To avoid trouble, she never revealed her gender; it was only discovered after her death.
Truth is stranger than fiction!
This book features twelve women who lived well beyond the edge of civilization; the American frontier. The author, Marianne Monson, goes into detail on each life, carefully peeling back the layers of rumors to find the facts. I devoured this book because the author included a nice balance of "dry" facts (like dates and boring backstory) with the juicy facts (like when Nellie Cashman's dogs could no longer pull through deep snow drifts…so she flippin' strapped a sled to her back and hauled it herself. Oh. My. Gosh! And then when a rescue crew came looking for her, she was cooking by the river humming a "merry tune". Rock. Star.). After reading several nonfiction books in the last six months, I realized how much this book stands out from the rest. The women included are political trailblazers, survivalists, entrepreneurs, historians and more. The women come from different cultural and socio-economic backgrounds, but all contributed to and shaped the frontier. The effects of their work opened doors and paved the way for respect and rights women have today.
Note: The author's thoughts and opinions are not mixed in with each story, but instead shared separately at the end of each chapter. Because of the layout, this book is a great research tool.
Harriet Ann Jacobs was born a slave in 1813. As an adult, she escaped and wrote her autobiography (under the pen name Linda Brent). She wrote her story to appeal to the humanity of white women in the north by revealing the evils of slavery, hoping to sway those unsure about Lincoln's plan to free slaves. The severe penalties exacted on slaves for learning to read and write resulted in few histories being recorded, especially among female slaves. Jacob's learning both these skills is just one of the many examples of bold, clever, and often desperate attempts to take some semblance of control over her life. This autobiography clearly deals with the ugly topics, but is one I highly recommend.
The New York Tribune originally picked up Jacob's story. The story was to run in serial form (not uncommon at that time), but the series didn't finish. The rumor is it was "too shocking" to print, especially for ears of the sheltered women of the day. Later with the help of abolitionist Lydia Maria Child, the full autobiography was completely edited. The narrative eventually found a publisher and was able to contribute to the abolitionist movement. Thankfully, this story was dusted off and re-printed in 2001, before it was lost to the archives.
Beryl Markham's beautiful and vivid prose drew praise from her contemporary, Earnest Hemingway. This autobiography almost faded away, but was re-printed in the 1980's. The stories, told in vignette-style memory snippets, focus primarily on Markham's life in Africa and as a pilot in the 1930's. In 1936, Markham became the first person to fly solo across the Atlantic from east to west. If you're looking for an adventure, this autobiography is perfect.

This book is full of female scientists. Some are well-known, but most are not. This book is best for kids 12+ because the font is small. The art is amazing and is a great snippet into the success of 50 scientific pioneers!
Women Heroes of WWI recounts the lives of sixteen women during WWI: spies (considered lowly work and less honorable than fighting), medical personnel (surgeons, nurses, techs and an ambulance driver), soldiers (ones we know of; many other unknown female soldiers died and were buried on the field without their gender ever being discovered), and journalists. Each section of the book features a different woman. The author, Katheryn J. Atwood, does an excellent job of quickly reminding (or teaching) the reader what was going on in Europe leading up the war. The motivations and mood of the countries were very different when compared to WWII.
Fun Fact: The "Central Powers" considered the United States a naughty rebellious child of England and not a power player. Although, the Allied Nations whole-hardheartedly vied for the assistance of the USA.
This was one of my favorite books to read. Atwood kept the relevant facts that added to the story without bogging it down like a dusty text. The war pulled in each women for different reasons. One similar thread emerged; most of them had glorified ideas of war. Their lives changed with the drudgery, darkness, and fear they lived with every day. They quickly came to realize that war was not a beautiful sacrifice for "God and Country," but an ugly, horrible reality. Many never regretted their decisions to fight, even when they realized their pre-war perspective was naive.
Cixi is probably the most famous individual included in this article. Cixi ruled a third of the world's population as the leader of China for 45 years. The Empress Dowager Cixi is known for her iron fist and ruthless behavior, and is credited for the downfall of the Qing Dynasty. The author, Jung Chang, takes a more sympathetic stance than historically shared when it comes to this rare female Chinese ruler. Chang paints Cixi as a reformer of outdated torture techniques and described how the Dowager Empress brought China into the new century. Clearly, Cixi is a complex and intelligent woman. Over a hundred years after her death, scholars still argue over her true character. Learn more about Cixi and decide for yourself!
True Stories about Women
So many great stories about women in history! Beware of the "Hollywood-ized" stories that blur the truth of [in]famous women's histories, like Joan of Arc and Cleopatra. Oftentimes, facts erode with time and sensationalism. Be sure to check out resources like HistoryNet for some great essays on their lives.
Fun fact: Of the 600 people who shared a testimony of Joan of Arc, not one recorded her facial features or even her hair color.
Are there true stories about women in history that caught your attention? Let us know!
Looking for more inspiration? Check out a few of these great posts from our archives:
Diverse Picture Books: What's on Your Shelves?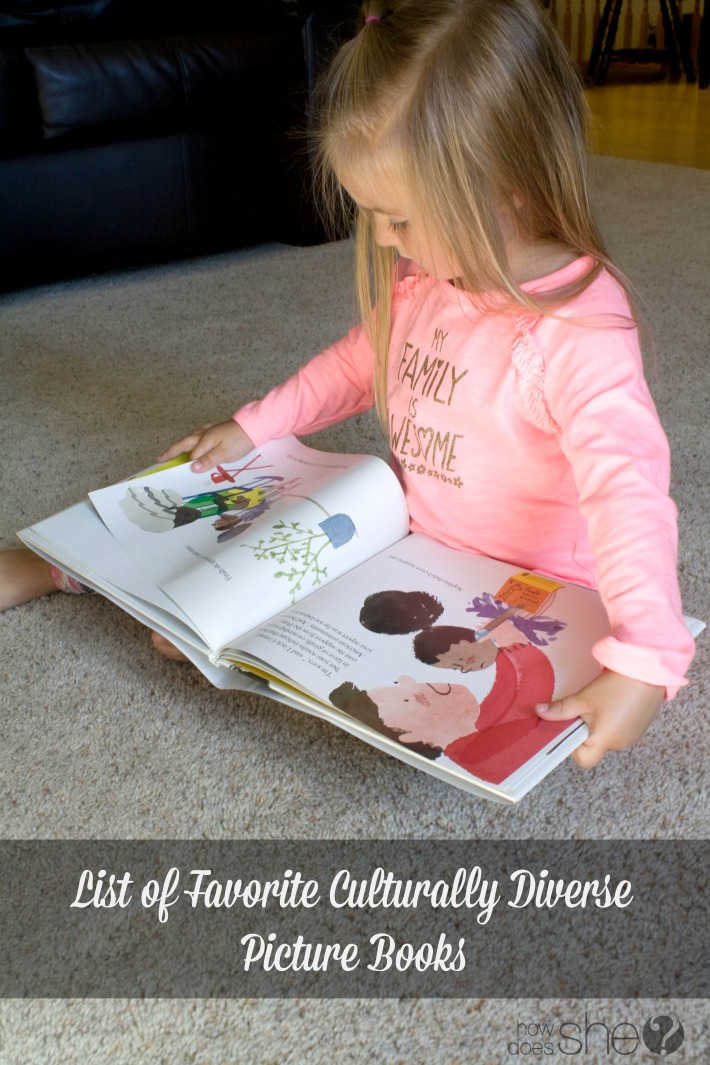 5 Things Confident Mamas Do Differently
How I Learned To Look at Messes Differently and Became a Happier Mom