I am a person who values her sleep.  I need at least a good eight hours or I can be a real bear.  Not a cuddly Koala bear, but a big, mean mama grizzly bear.
When given the option of one peaceful, un-interrupted, full night's sleep or an entire key lime cheesecake (best dessert ever!), I'll take the good night's sleep.  Of course, this is coming from a mom of three kids under four-years-old.  I haven't had a great night's sleep in well…four years.
Once you become a parent, you unknowingly sign a contract agreeing to relinquish several things.  Among them include: your once vibrant social life, first dibs on t.v. channels, and most of all, a good night's sleep.
There is nothing worse than just lying there, wishing for sleep, thinking about sleeping, and telling yourself to stop thinking about sleeping so you can actually sleep!  Everyone out there wants to wake up feeling more fully rested and relaxed.
Getting your best sleep possible has everything to do with sensory details.  Our five senses influence so much of our health and well-being.  When it comes to sleep, what you feel, smell, see, hear, and even taste can help or hinder your sleep. To improve sleep, try making your bedroom more conducive to optimal rest and relaxation.
Feel
Soft, clean sheets make a difference.  Good, quality sheets are a sound investment and will make a difference in the way you feel lying on them.
Comfortable pajamas will set the tone for a relaxing bed time.  Forget the hubby; when you're yearning for a long, healthy doze, opt for flannel over lace.
Temperature should be not too hot or cold.  Some recommend keeping the thermostat between 65 and 72 degrees.
Smell
Pleasant scents like Lavender can help induce sleep.  When you add Downy Infusions Lavender Serenity and Downy Unstopables Lush In Wash Scent Booster to sheets and pajamas in the wash, you get a scent so relaxing that you'll want to stay in bed all day.
I love using Downy Infusions Lavender Serenity.  I feel just like "that woman" in the commercial who hugs her warm laundry, breathing in the sweet aroma.  It is that good.
Adding essential oils to a diffuser in your room can also be a soothing effect that can aid sleep.
Entering a clean bedroom can help set the tone for sleep.  Although the age-old question of "Why make the bed if I'm only going to mess it up again" seems logical, you can relax more easily knowing things are tidy.  (On an even more practical note for those like myself who get up in the middle of the night with kids, I've nearly sprained my ankle on a delinquent Mr. Potato Head.)
Before and after…much better, yes?
Feng shui is real people!  The colors you choose and the way furniture is arranged in the room can influence your mood.  I love cool blues and grays for a more relaxing tone.
Hear
Some people benefit from the sound of a noise maker or other white noise to help them sleep.
For me, it is all about what I don't want to hear.  The list includes: blabbering sports-casters on ESPN (thank you sports-loving hubby), Mumford & Sons blaring from the radio (although I love them during daylight hours), or children running around yelling, "I LIVE IN A BURRITO!"  (I actually heard that today).  I personally like my room to be a TV-free, speaker-free, kid-free zone.
Taste
I've developed a habit of drinking a nice, warm mug of hot cocoa before bed (sans caffeine).  It helps me wind down. Herbal teas, especially chamomile, are a also nice way to relax and de-stress before bed.
Avoid large meals or excessive caffeine at least 2-3 hours before bed.  Food digestion can hinder sleep and caffeine stimulates the brain and nervous system, furthering you from sleep.
Sweet dreams!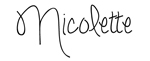 *Disclosure: This sleep-inducing post is brought to you by HGTV and Downy.