** This post is sponsored by Walmart. All opinions are my own!***
Does your child have a special Holiday space to call their own?

Christmas decorating is SERIOUS business around here. I always start at the first of November so I can enjoy it for at least a good 2 months and it's a family affair. All hands on deck!

Each year I try to add to my Christmas collection, and this year one of my goal was to deck the halls in my kids' rooms!
I wanted to create something whimsical and fun, that fit my kids, and not necessarily MY vision.

I wanted this to be their holiday space and fun for them!

I was so excited to find everything I needed at Walmart.


I'm telling you what, Walmart never lets me down. They have lots of different styles of Christmas decor.
From traditional to colorful to farmhouse, each decor style has something to be found!
Plus it's all affordable and most ships in just 2 days straight to your doorstep.

Decorating for kids can be so much fun. They get so excited about the holidays and something about making their space "Christmas-y" is just magical.
Here are a few tips for creating a magical, special holiday space for the kiddos!

1. Bring out the color.

Don't be afraid to add pops of color. As pretty as neutrals are, most kids prefer bright and bold (at least they do in my house!). You don't have to change the whole color scheme of a room to add color. Simply add some decor that has a pop of color or decorate a tree with whatever color ornaments you want to emphasize.
You can really add to what you already have so as to not break the bank.




I was so excited to find these Christmas light garlands! I saw these and wanted the whole room "based" on these pretties. They're made of felt, and inexpensive, but so darling! I just strung them around the bed frame and called it good!

I also found these Christmas wreaths which complimented the garlands perfectly. I love these wreaths because they're so unexpected for Christmas. Bright colors. Fun pom texture.
I hung each one above the beds and I think they're just darling!




Finally, I also grabbed these reindeer to bring the color to the dressers! They're so unique and my kids already named them!




2. Turn on the Christmas lights.

Don't be afraid to string lights. Tell me there is anything more special than Christmas lights for a kid.
Remember just lying under the lights as a kid completely mesmerized?
Now, you can bring that magic into your child's life.
I couldn't get a great photo of these lights glowing in the dark, but they REALLY work.
They're a string light with oversized bulbs, and I just think they're AWESOME.




They almost have a retro vibe and I'm here for it! You could use these indoors or outdoors.
Total show stoppers.


3. Add some festive pillows or bedding.

Changing out the bedding is such an easy way to mix things up around the holidays!
Find a set of Christmas sheets, a comforter, or even just some throw pillows and you can instantly transform a room.
I already owned a few things, so i was excited to find this throw pillow!
I think it fit into the space with ease!




It really does make things look "Merry and bright" don't you think?

4. Get them their OWN Christmas tree.

I've always wanted a tree in every room of my house, and we're slowly getting there.
I found this small tree and originally wanted it in my office; however, my daughter quickly claimed it as her own.
It really is perfect for her space! Not too big and not too small.
It's pre lit and has a variety of different pine branch "looks".




I adore that it comes in this tin looking pail that says "Let it snow".




And this sweet girl pulled out tons of old ornaments and some she'd made at school to make the tree her OWN.
I didn't help with the decorating, and I think she LOVED being in charge.


---


Christmas really is such a special time. I was so excited to find so many wonderful decor options to make my kids' space a little more special. I don't think it takes much to create a little holiday magic in the most unexpected ways.
Especially with Walmart on your side!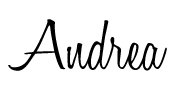 Check out this great post with more ideas for decorating for the Holidays: