**This post is sponsored by Carter's and Collective Voice. All opinions are my own.**

Dressing the 6 kids in our house is no small feat! As they grow, not only are their SIZES changing as fast as the weather, but their preferences and personal style are too! This time of year always means special occasions, family photos and maybe (if we're lucky) an upcoming holiday vacation. So, I'm often on the hunt to find the perfect outfit for whatever occasion we might have.

So where do I head first?
My first stop is always Carter's.
I've been shopping here since 2009, when my now nearly 15-year-old son was just a 7-pound little guy.
I can't think of a better, more consistent brand to outfit my kids from newborn to size 14.
Not to mention, they have some of the best prices around!
They've just kicked off their holiday season lines and I'm LOVING them!
I'm excited to show you what I found for my two youngest kids!
So let's go!!!



I thought these outfits would be perfect for late Fall family pictures or Thanksgiving!
I loved this natural colored, 3 button sweater. It's super cozy and soft. It pairs well jeans for a more casual look, or dressed up with some khakis for church service or a family dinner.




If your kid is like mine and refuses to wear a coat, this "shacket" will come in handy!
The colors pair up perfectly, and I think the combo is cozy AND cute!




This outfit is bound to bring out the smolder in every little guy!
Look at that face!




My sporty gal isn't the biggest fan of dressing up. She wants her clothes comfy and simple.
Carter's is known for having some amazing legging sets and I loved this one!




The design on the shirt is a subtle sunflower and I love the detail added with the ruffle.
Darling outfit for a darling girl (who's still missing a few teeth!).




Need dressier options?

Carter's has your back.
After all, the holidays often mean gussying up and putting your best outfit on. The kids are no exception!
Carter's holiday line is always the best combination of patterns, colors, and a few matching lines if you're into matching.



I thought this dress was a showstopper. It's "Christmasy", without screaming CHRISTMAS!
It comes in sizes from toddler to size 14 too! (I predict a few matching sisters this year!)
The deep green with the pop of rich red offers the perfect pairing.




And yes, it's got the perfect amount of "poof" for those really important twirls!




These flats have a little bit of sparkle, and the most perfect bow detail. We love these shoes because they really are versatile.
Dress them up or down, every gal needs a good ballet flat!




Little brother wasn't feeling the dress up as much, but I had to show you the perfect red plaid!




I like that this shirt pairs with navy pants. It's a little unexpected for the holidays, but I think it's lovely!
I think they look like the perfect pair!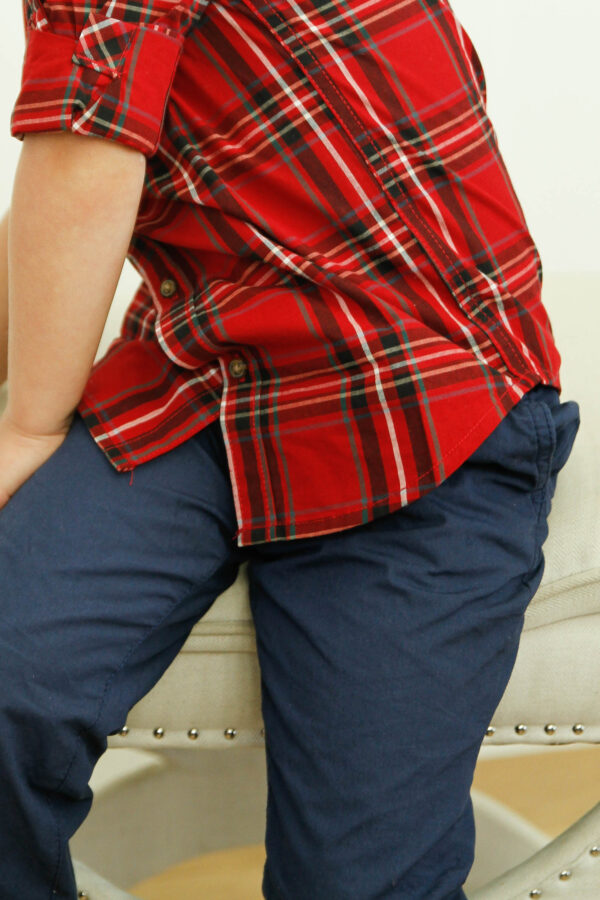 ---
As you can see, Carter's is ready to outfit your kiddos for the holiday season!
There is so much more to find than just this, and all at awesome prices.
Be sure to shop early so you can get the best stuff in the sizes you need!