Food, glorious food! We've got hundreds of mouth-watering recipes on this site, and yet I often find myself wishing someone could make them for me. For days when you're just not feeling it or for times your mama's not there to cook, try these brilliant ways to NOT make dinner and still eat like royalty.
7 Brilliant Ways To NOT Cook Dinner
1. Try meal delivery.
I love to cook, but I'll confess there are days (maybe even weeks) that I just can't do it. Life is so busy! All the planning, shopping, and time spent cooking just isn't possible with all our family activities.
So every now and then, I treat myself to a delivered meal or two. I love when other people do the hard work and make my job easier!
2. Let the Instant Pot do the work.
Speaking of having other people do the hard work, the Instant Pot pressure cooker has become like a 7th member of our family. She cooks us stately meals in 15 minutes with the push of a button. Now that's fast food!
Here are our favorite ways to use the Instant Pot:
3. The half frozen, half fresh trick
You can pull off a killer dinner with little effort by using the half frozen, half fresh trick. I use this trick on crazy days when we have gymnastics or soccer, or both.
Take a quality frozen main dish like cooked salmon, enchiladas, or frozen lasagna and stick it in the oven. While that heats, throw a salad in a bowl, quickly steam some fresh asparagus, or chop up a pineapple. As long as you feature something fresh in your prettiest bowl, they'll think you made the whole meal! And technically, you used an oven so you did "cook."
4. Delish pre-made meals
Another trick of multi-tasking moms everywhere is the warehouse membership. Super-sized stores like Costco and Sam's Club have delicious pre-made meals that you hardly have to lift a finger to prepare and your whole family eats like kings.
Check out our Top 20 Best Things To Buy at Costco for some favorites.
5. Toss-it-in the slow cooker.
The Instant Pot may be the young new filly in the pasture, but the old dependable slow cooker still has what it takes to go the distance. Gourmet dinners don't need fancy knife skills, but rather your ability to open a can and dump it in. Check out these great slow cooker recipes!
6. Go raw for a meal.
Who says you have to cook at all? Going raw a meal one week can have amazing health benefits.
Cooking kills a lot of our food's natural enzymes which aid in digestion and fighting disease, so give the stove a break! Throw together a raw salad that is packed with freshness, flavor, and nutrition. You'll be NOT-cooking your buns off and still dine like you're in a five-star restaurant.
7. Grill a ton of chicken, slice it, and freeze it.
Chicken is like the Chuck Taylor shoes of food—it goes with everything and it's got great taste.
Keep your freezer stocked with already cooked, sliced chicken to go on salads, pastas, or wraps when you just don't feel like cooking. Take a Sunday afternoon and grill a ton of chicken, cut it up, and place it in a freezer bag. Cooked chicken freezes beautifully and is great when you're in a pinch.
So there you have it. You can have your cake and eat it too…after all, that's what bakeries are for. Please feel free to share your genius non-cooking tips below!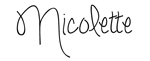 Save