16 Amazing Baby Shower Themes that Everyone will Adore.
It seems that you can't go to a baby shower that does not have a theme to it.  We've rounded up some amazing baby shower themes that everyone who attends will adore.  So, if you have a baby shower to host, we have you covered with these adorable baby shower themes.
1. This Shake Rattle and Roll theme is darling, it can be made up or kept simple.
2. Any mommy-to-be would love this Apple of my Eye theme.
3. I am loving this Home Run Baseball theme, perfect for that sweet little man coming into the world.
4. I have always loved the idea of a Princess themed baby shower for my future princess.
5. This "She's about to pop" theme is a great gender natural shower idea with a lot of fun put into it.
6. Nothing says it more perfectly than this Heaven Sent baby shower theme.
7. There is something so cute about Owl themed baby showers that I absolutely love.
8. This bright and beautiful You are my Sunshine themed shower would be amazing for any new mom-to-be.
9. The pink, the flowers, and the frills!! I can't get enough of this Tutu Cute themed shower.
10. What goes more perfectly with a baby than a Rubber Ducky? This is a great idea for a fun shower.
12. I am seeing a trend in Nautical Baby showers and I love it. There are so many different ways you can do one.
13. This Tribal themed shower is so unique and different, your guests will love it.
14. What better way to describe your new bundle of joy than with this gender natural Sweet as can Bee shower.
15. Having a baby in the Fall? Why not have a great Fall themed shower, makes sense to me.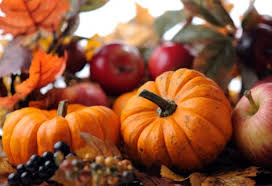 16. I am absolutely in LOVE with this Cute as a Button themed shower. I love all the different things you can do with it.
So many amazing different baby shower themes to choose from, I don't know how you will be able to decide.