Before you peeked your head out into the big world, you probably had a best friend like my friend Corny.
Corny was a small stuffed elf and my most trusted confidant. He had two pointy ears and one eye that was mostly rubbed off so it looked like he was always winking. Every night before bed when my dad tucked me in, he'd put on a puppet show with Corny and would bring my best friend to life. I'd talk to Corny, laugh at his silly jokes, and then nestle him under my arm where we'd sleep like that until morning.
Stuffed Animals for Friends
Many of us grew up with special stuffed animals who were our best friends. Do you remember yours?
When I was about to go on maternity leave from my high school teaching job, one of my students brought me a gift with a note that said, "I had a special teddy bear when I was a baby and I hope this one will be your baby's special teddy." Inside was a fuzzy, snuggly teddy bear that did indeed become my daughter's favorite friend.
All four of my kids have attached themselves to a special stuffed friend, but my youngest son has the most special relationship with a pal he calls Monk Monk.
Monk Monk used to be a large stuffed monkey. Now he is deflated and floppy because for the first two years of his life, the most soothing thing in the world to my son was to pick a small hole in the seam of Monk Monk's neck and gradually pluck out all of his stuffing. He would get a pinch of stuffing and rub it softly across his face, put it in his ear, and even between his toes. I would find puffs of white all over the house like snowfall.
Even today, Monk Monk comes everywhere with us. He gets dragged through the dirt in the back yard, stuffed in the back of Ezra's little red tricycle, and even got his tonsils out when Ezra did. Monk Monk has been this little boy's very best friend.
$5.50 Teddy Bear at Build-A-Bear Workshop
Build-A-Bear Workshop knows how important stuffed friends are to our children. Stuffed animals are our kids' first friends and the ones they cry on when they are sad and hug when they are happy.
National Teddy Bear Day is this Saturday, September 9th, and to celebrate, Build-A-Bear Workshop is hosting an incredible offer that I promise you don't want to miss! On September 8th and 9th, you can take your child into any Build-A-Bear Workshop and get a special friend for only $5.50*! That deal is insane!
*Limit of 5 limited-edition bears per Guest. Plus tax, while supplies last!
For a child, stepping into a Build-A-Bear Workshop is pure magic. There are gears turning, stuffing churning, and the most fuzzy, adorable stuffed friends a kid could ever wish for.
At Build-A-Bear Workshop, your child can pick their favorite animal and customize it to cuddly perfection. Kids get to help "stuff" the bear, put a very special heart inside, and pick out a name. 
The whole process is an enchanting one.
Our First Stuffed Friends
Our contributors share about their first stuffed friends below and we'd love to hear about yours!
Celebrate National Teddy Bear day on September 9th by sharing a photo and memory of either your favorite furry friend or your child's favorite stuffed friend. Use the hashtag #NationalTeddyBearDay and tag @buildabear on social media to get in on the fun!
Bobbi-Jo: "My first was a very realistic-looking white stuffed cat. I never named her, but I loved that kitty. As a wedding gift, my mom bought me a new one that looked exactly like my first kitty I had as a kid!"
Sara: "My mom gave each of us kids a stuffed bear to match our personalities. My sister got a grizzly bear—it was pretty fitting. I had a polar bear and I'm still not exactly sure my mom was getting at…"
Kristen: "Being on a budget, my mom sewed my sisters and me a Cabbage Patch type doll for Christmas one year and dressed the doll in real baby clothes. She had brown hair and eyes like me."
The relationship between a child and his stuffed friend is pretty special. In fact, according to a recent survey commissioned by Build-A-Bear Workshop, 56% of persons surveyed have held onto their favorite stuffed animal for more than two decades! Additionally, more than 70% said they plan to keep their stuffed animal forever.
Celebrate National Teddy Bear Day with your favorite little people and head to your nearest Build-A-Bear Workshop on September 8th or 9th and get a $5.50 furry friend.
You'll create lasting memories and bring home a special friend that will be cherished years after you leave the store.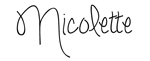 This is a sponsored blog post and I was compensated by Build-A-Bear Workshop. All thoughts and opinions are my own and we love working with such fun companies!