Today was the perfect example of a quintessential spring day. When I drove my kids to school, there was a white layer of frost on the trees, grass tops, and car windshields. By noon, the sun was shining brightly and a robin was singing in the tree outside my kitchen window. However, that afternoon, right when it was time to run my son to baseball practice, the rain started.
When it comes to spring weather, it's always a toss-up and that's why your wardrobe needs to be just as versatile as the forecast. We're partnering with Coldwater Creek to bring you a guide to the perfect spring layering.
You can sign up for their email and get 20% off your order, plus free shipping on $75. What a great time to refresh your wardrobe!
Today's promo is awesome! $20 off any full-price dress! (Ends 3/24)
Perfect Spring Layering
Jackets
One of the most important pieces in any spring wardrobe is a great jacket (or two). Something light that you can layer with, but still substantial enough to keep you warm in unpredictable spring weather. Here are a few perfect styles for layering.
The perfect white knit denim jacket: white is crisp and fresh for spring. Plus, it literally goes with everything. 
Carefree Twill Coat: Love the wine color for spring, plus the long coverage and big pockets are so great!
"Under My Umbrella" Anorak: The colorful umbrella lining is so much fun and this jacket would look amazing with your favorite pair of jeans and a white t-shirt or colorful blouse.
Relaxed Knit Striped Jacket: I'm a sucker for two things—stripes and this jacket. It's so flattering and comes in literally every size.
Urban Trails Denim Jacket: It's classic and so flattering with that cinched waist-line.
Sweaters and Cardigans
During the springtime, I keep cardigans stashed in my car, my bag, and my garage entry because it's the quickest thing to grab and throw on. And here in Idaho, it's still cool enough most days to warrant a sweater. Not a heavy winter sweater, but some of these light and lovely ones.
Mixed-Stitch Dolman Sweater: I love the short, cuffed sleeves and cowl neck. This gray is lovely, but it also comes in seven other fun colors.
Textured Tunic Sweater: I'm in love with this India Ink blue color. And the rise of the bottom hem is perfection.
Ribbed Boyfriend Cardigan: The perfect layering staple, in Sweat Pea. Couple this with your favorite boyfriend jeans and a tee.
Striking Stripes Cardigan: I've had my eye on this cardigan since it first arrived. It's lovely. Plain and simple. Comes in size XS-1X.
Tunics and Tops
Here's where the fun comes in. Tops allow you to express your fashion POV more freely than any other article of clothing. So go for it! Here are some great tunics and tops to make a statement.
Hidden Canyon Tunic: This tunic is a work of art. The color combinations are gorgeous and this draped style is flattering on all body types.
Easy Breezy Tunic: I love flowy shirts that are light and feminine. Pair this with skinny jeans and a jacket for a great daytime look.
Casual Comfort Tee: You can't beat a plain white tee. I have at least five in my closet because they are so classic.
Dress it up
For all those festive spring occasions that require a little dressing up, here are some great dresses for spring.
 Blue Harmony Dress: This dress is gorgeous. Perfect to wear to church, a spring wedding, or graduation.
Dots-a-Million Maxi Dress: A great maxi dress will always be in style. This one is body-flattering and playful.
Nightfall Tiered Dress: Imagine spinning around the dance floor in this dress. It's perfect for those formal spring occasions.
Perfect Spring Shoes
When your toes are begging for a little exposure, but some days are still cold and/or rainy, here are some perfect spring shoes that are both fashionable and functional.
Molly Welly Floral Rain Boots: Great for singing in the rain in style.
Skyla Boot from Soul by Naturalizer: Love the tiny cutouts at the ankle of this boot.
Torreya Sandals by Kork Ease: Comfortable and stylish. Great for traveling!
Milo Suede Espadrilles:  Such a cute slip-on shoe! Plus, they're on sale.
Freshen up your spring wardrobe with some of these layering ideas that can take you from cold to warm, from spring to summer. And don't forget to sign up for the Coldwater Creek email and get 20% off and free shipping on your first order of $75 or more.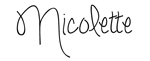 Thank you to Coldwater Creek for sponsoring this post. All opinions are my own.