I'll admit, I have a bit of free-spirited bohemian in me.  There's something I love about the simple freedom of the trending boho chic style.  Dresses are flowy, sandals are strappy, and tassles abound!  Below are some really great boho chic touches to add to your home, hair, and wardrobe to bring out your inner flower child!
19 Boho Chic Touches for Your Hair, Home, and Wardrobe
1.I adore this boho bedroom.  Those throws, simple canopy, and dream catcher are all inspiration for your own boho space.
2. Strappy sandals give you that bohemian vibe and comfort too.
3. Give your hair a boho chic touch with a scarf tied and flowing.
4. Bold bohemian prints, flowing dress, hi-low hems, and a leather belt.
5. Bell bottoms are back ladies!  Love this gorgeous look with high-waisted bells and a loose boho top (with tassels of course!).
6. What a great summer dress.  And that colorful boho blanket.  I want.  Now.
7. Give any room an instant bohemian feel with a magical thinking tapestry.
8. Make your own dream catcher for a boho wedding or home decor.  DIY it here.
9. Show your boho style with this easy and colorful DIY hanging backdrop.
10. Another gorgeous DIY project…boho chic trays for decor or outdoor entertaining.
11.  This boho girl's bedroom is so fun and colorful.  The mix and match of prints and colors really work.
12. A boho style hat is a must.
13. Give your hair the bohemian treatment too!  This gorgeous hairstyle has a video you can easily follow.
14. Add a braided headband for a quick boho touch.
15. And fringe…the more the merrier!  Love this easy-going boho outfit with fun fringe sandals.
16. This DIY macrame wall hanging is so pretty, plus easy to do (if you know how to tie a knot!).
17. And if a little wall hanging isn't enough, try this macrame curtain as the entrance to your boho domain.
18. Boho bracelets are a perfect boho touch for when you don't want to fully commit to the bohemian style, but just get your feet wet.  You can even make them yourself here.
19. I love the tassel necklaces I've been seeing lately.  And you can make this DIY suede tassel necklace in only minutes!
Are you feeling your inner flower child yet?  Now to find the nearest maypole!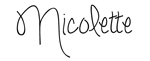 You might also like: