With prom and wedding season upon us, here are 14 of the most gorgeous hair tutorials for prom, weddings, and fancy affairs that you can do yourself!
14 Simply Gorgeous Hair Tutorials for  Weddings, Prom, & Fancy Affairs
1.Loose braided bun tutorial for weddings, prom.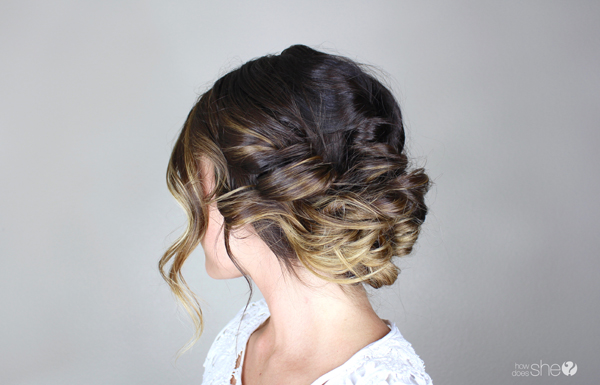 4. Sleek and retro bouffant hair tutorial for weddings, prom, etc.
5. If you like to live a bit on the edge…fancy faux hawk how-to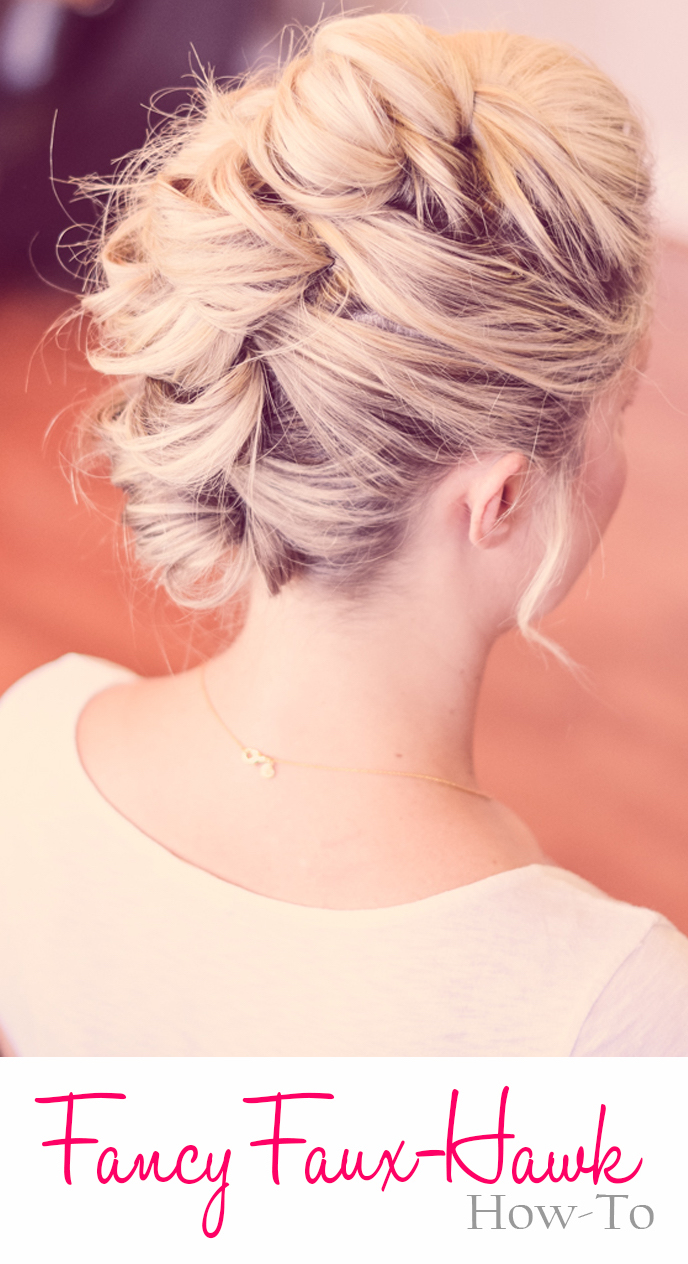 6. This is just beautiful.  Side swept formal hairstyle
7. Elegant double fishtail updo
8. The side swept look is very in right now.  See exactly how to get beautiful side swept curls here.
9. Go old hollywood w with this fancy rockabilly double roll.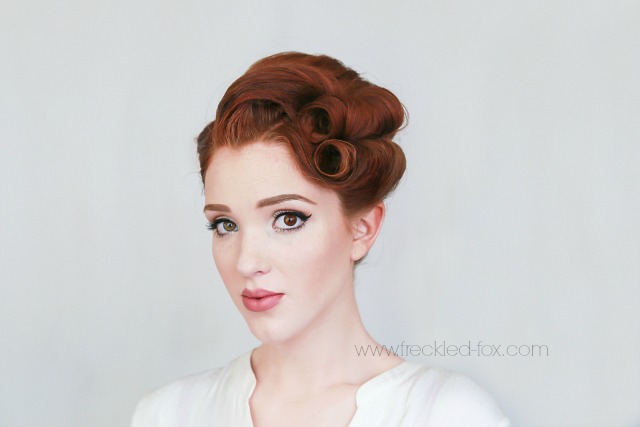 10. fancy enough for a wedding or prom, or just to wear on a date…wrapped headband tutorial.
11. I love the relaxed look of this upside down messy braid bun.
12. Ooh-la-la.  Simply gorgeous sleek waves tutorial.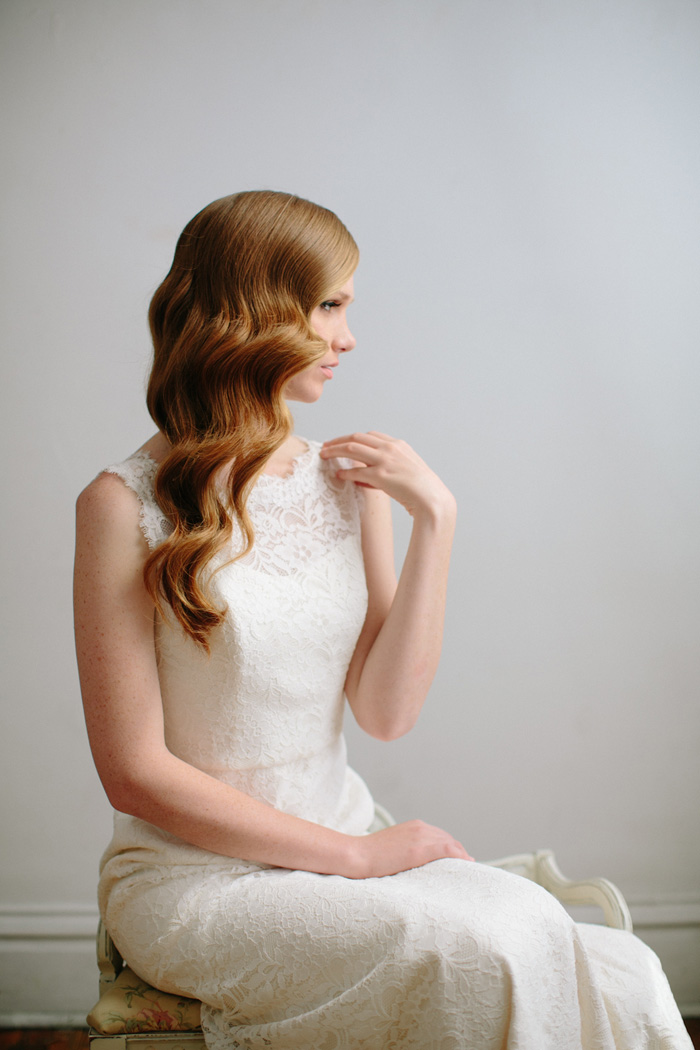 13. Half down is a top trend right now.  Try this twisted crown tutorial.
14.  And for your naturally curly gals…pretty updo for natural curls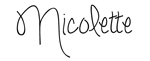 You might also like: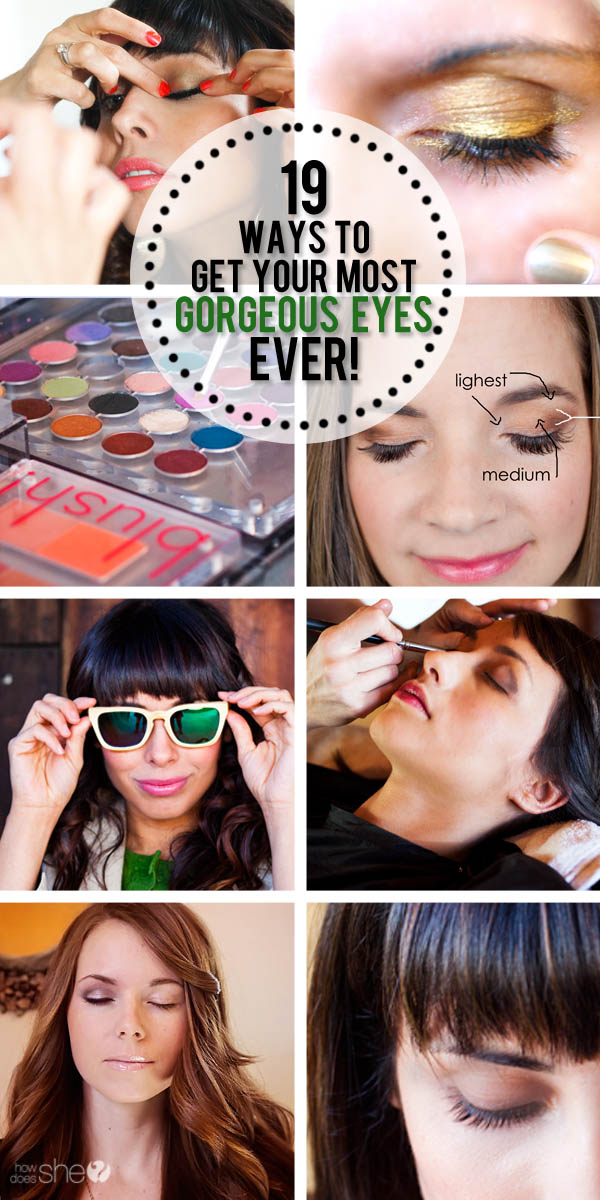 Disclosure: This post may contain affiliate links. This means, we may receive a small commission if you choose to purchase something from a link we post (including links to amazon.com because we are a participant in the Amazon Services LLC Associates Program. Don't worry, it won't cost you anything. This small percentage just helps us keep the power on and the Diet Coke stocked. We appreciate your support!