Per reader request on our fabulous Facebook page, we're gathering all of the prettiest centerpiece ideas for you to use at your weddings and fancy parties.  Makes me want to get married all over again!
21 Easy, Chic DIY Centerpieces for Weddings & Fancy Parties
3. Can you believe these realistic flowers are made from coffee filters?!
4. Make a country-chic flower basket out of stained paint sticks.
6. I love these wine bottles turned chic centerpieces.
7. Little bird cage, candles, and check out that gorgeous gold tray!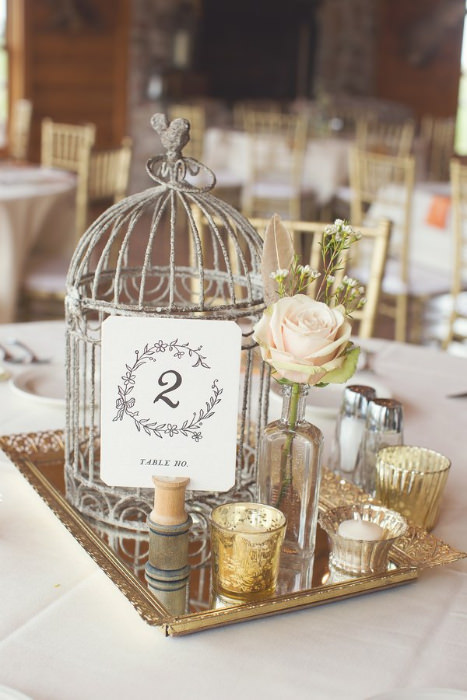 8. A huge trend right now in entertaining decor is the tree stump.  I absolutely love this centerpiece idea for weddings, baby showers, or anniversaries.
9. The colors of this party really pop.  I love the simple baby's breath in a glass vase as a centerpiece.
10. Turquoise mason jars and gorgeous flowers
11. Oh my goodness, this desert table is amazing!  Although not technically centerpiece, I had to include this tree stump dessert display.
12. Floral bird cage
13.  Wine glasses turned upside down.  Smart!
14. Love the simple and tall centerpiece in this winter wedding.
15. Vintage books make the perfect centerpiece here.
16. Oh my goodness, these submerged flowers are divine!  You could even have them in your kitchen to bring in some light and color.  You can see the tutorial here.
17. I thought this was pretty cool to use as a centerpiece.  It looks like you'd maybe mod podge a paper doily onto a balloon and then pop the ballon when the doily was dried.
18. Get nautical with this cool rope centerpiece.
20.  This is a really pretty idea.
Sew lace doilies together to form a table runner.
21.  These DIY centerpieces are chic and simple to do!
And how about personalized take-home goodies or centerpieces using create-your-own custom tissue paper? So many possibilities! Use the code HOWDOESSHE to get 10% off.

When I got married, we sure didn't have Pinterest to help us out with a multitude of lovely ideas.  Thank goodness for sharing, right?  Wishing you many happy celebrations!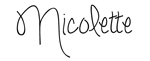 You might also like: