DIY photo backdrops. It's really not that difficult to throw together your own photo shoot that looks professional and absolutely gorgeous. All you need are a few simple items from your local craft or home improvement store! Here are 25 drop dead gorgeous DIY photo backdrops for all you budding photogs out there who like to shoot photos of your kids, chic parties, yummy food, or trendy products!
25 Drop Dead Gorgeous DIY Photo Backdrops
1. Grab some headboard, fabric, and about five feet of trim and you've got a lovely backdrop like this one here.
2. I adore this newborn shoot. The floor looks like real wood! Find out how to make your own backdrop stand. And if you're looking for newborn photo backdrops, chic out these Top 30 Newborn Photo Backdrops.
3. You can even use your garage as a photo studio!
4. Make a wood plank backdrop.
5. DIY faux distressed wood backdrop
6. Interested in food photography? Check out this cool setup with easy stained and painted wood backdrops.
7. Simple white backdrop (and so inexpensive!)
8. Use paintable wallpaper from Lowes…looks just like headboard!
9. String up lights for a cool bokeh effect.
10. Some other gorgeous backdrop ideas:
11. Drape curtains to make a lovely backdrop.
12. Ruffled party streamers for a chic backdrop
13. This is absolutely gorgeous, and possibly time-consuming, but worth it for gorgeous photos.
14. Fringe crepe paper backdrop
15. Hanging DIY yarn balls for an impressive look
16. You can find really cool table cloths (like this geometric table cloth) to use as inexpensive backdrops.
17. Gorgeous scalloped backdrop
18. One word—marshmallows! Marshmallows strung to look like snow…lovely!
19. Pretty paper rosette backdrop
20. Shimmering sequins backdrop
22. Oh my goodness…cuteness overload right here! I would die to have my babies shot in this DIY cloud backdrop!
23. Shabby chic wall paper backdrop
24. Huge birthday bash backdrop—this will make for some epic photos!
Okay, I am officially dying to try some of these DIY photo backdrops for my own! Good luck and get some great shots!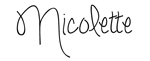 You might also like: