So what the heck is Kombucha and why should I drink it?
It all started when I walked into my parents' house and something very strange was brewing in my mom's crock pot.
"What the heck is that?" I asked, my nose crinkled at the odd particles and lumps floating in a sea of brownish liquid.
And thus I was introduced to Kombucha.
Perhaps you've heard of it, perhaps you drink it religiously like the wise and ancient Chinese tradition dating back thousands of years.  Perhaps you looked over in Yoga class and noticed that Earthen LuLuLemon neighbor of yours sipping graciously from a bottle marked "Kombucha."
Either way, Kombucha is gaining immense popularity among Western populations, and not just health-foodies.
So what is it?
Kombucha is a fermented sweet tea (we'll get there next), also hailed as the "Immortal Health Elixir."
It all begins with a weird thing called a SCOBY—a little colony of happy yeast and bacteria that can reproduce (aka grow or "mushroom").  SCOBY actually stands for "symbiotic culture of bacteria and yeast.  One batch of Kombucha must go through two fermentation processes.  Fermenting basically means the SCOBY—a brown lump, sort of resembling a body organ—sits in a sugary tea mixture over a series of days, eating most of the sugar and transforming the tea into a surprisingly fizzy, low-calorie beverage that touts a ton of health benefits.
You can learn how to make your own Kombucha here, as well as tons of other sources from the web.
You can actually buy a Kombucha starter kit here, equipped with a SCOBY to call your very own.
For those of you like myself who'd rather pass on the long and arduous process of making your own, Kombucha is available in pretty much every grocery store near the health beverages or HERE on Amazon.
It takes a bit to get used to the interesting test (slightly sweet and a bit yeasty), but I've actually grown to quite like the taste.  It's a great healthy replacement for soda!
And Why Should I Drink It?
The Kitchn has some delicious Kombucha recipes here.
1. Kombucha does wonders for your digestive system.
Okay, I'm gal who HATES the term "gut."  Abhors it.  Speak the term "gut health" to me and my body's physiological response is to dry heave.  So, for all intents and purposes, I shall refer to the anatomically correct term: digestive system.
The enzymes and bacterial acids in Kombucha serve to detoxify your body, giving your liver a nice helping hand.  It contains live bacteria and yeasts, making kombucha a natural probiotic that aids in digestion and immunity.  It is a an especially good supplement to take after antibiotics, which wipe out the good bacteria your body needs.  Kombucha helps replace that good bacteria.
2. Kombucha is an immunity booster.
Kombucha tea is rich in antioxidants that strengthen immune defense and even boost energy levels in your body.  It has claims to help maintain healthy levels of cholesterol, help treat arthritis, and aid in relieving diabetes.
3. It makes a great healthy alternative to soda.
Kombucha is surprisingly fizzy, which replicates the taste and texture of soda.  It only has around 60 calories per 16 ounces and there are some great flavors out there, like Gingerade, Hibiscus, and Mystic Mango.
So, what do you think?  Are you a believer?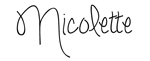 This post contains affiliate links.