17 Gorgeous DIY Leather Projects
I'm loving everything about leather right now and these ideas have me totally jazzed to cut up my old leather purses, hit the thrift stores for leather, or order some from Amazon so I can get to work!
9. Leather patches for worn shoes
11. Floating shelf with leather straps
15. Feather necklace
16. Seriously cute leather patches
17. Leather hair bow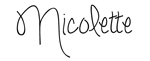 Disclosure: This post may contain affiliate links. This means, we may receive a small commission if you choose to purchase something from a link we post (including links to amazon.com because we are a participant in the Amazon Services LLC Associates Program. Don't worry, it won't cost you anything. This small percentage just helps us keep the power on and the Diet Coke stocked. We appreciate your support!