*This post is sponsored by JJ Cole®, but their fashion-forward new spring 2016 diaper bag collection is dancing around in my dreams.  They are just that lovely!
Did you catch New York Fashion Week?  The spring trends for 2016 are so beautiful!  Lovely garden prints, blush pinks, white lace, and stunning aqua fabrics are what celebs and fashionistas everywhere are donning to meet girlfriends for coffee and shopping.  The thing I love most about these spring trends is that they're so feminine.
Marchesa (co-owned by fashion designer Georgina Chapman and former model Keren Craig) had one of my favorite NY Fashion Week runway shows.  Marchesa's emerging trend of flowing aqua dresses highlighted femininity and beauty, and I just fell in love.  Hooray for aqua!
That's a huge reason I was so thrilled to try out the JJ Cole®Aqua Radian Bucket Tote Diaper Bag, part of their new spring 2016 diaper bag collection–it's right on-trend with gorgeous aqua designs introduced by Marchesa, Kate Spade, and Marc Jacobs.
This bag and all of its aqua-ness is lovely.  Just gaze a moment…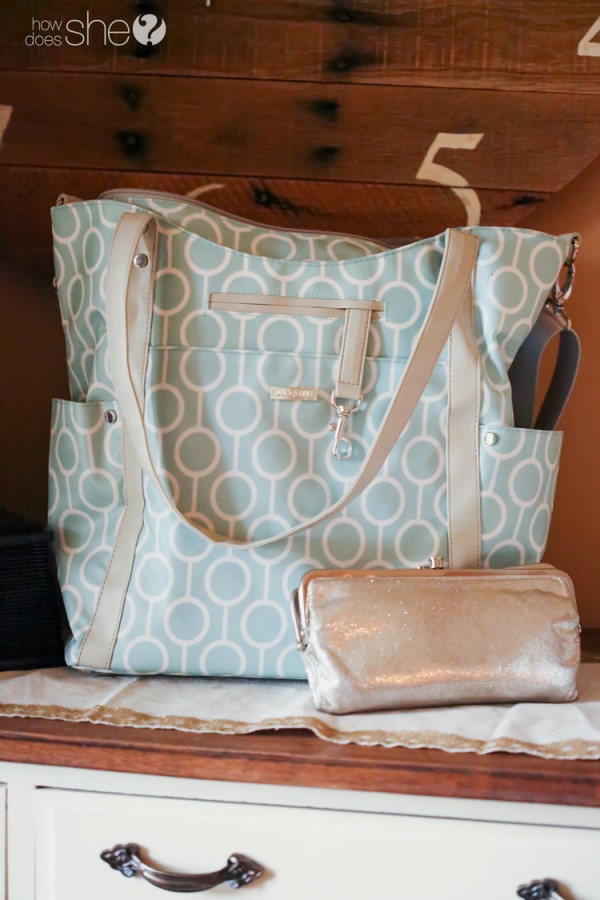 Pretty, huh?
Sometimes I feel like people expect you to throw fashion out the window when you become a mom.  Mom jeans…we've all heard of 'em.  Sweatpants…serve an occasional purpose.  Baggy shirts…aren't doing anyone a favor.
Despite what anyone else says or believes, you can be a HOT mom–a fashionable mom, at that!  And feeling sexy can start simply with your bag.
JJ Cole diaper bags are bringing the sexy back to the tired old mom tote.  Not only are they functional (think pockets in all the right places), but they are an accessory every modern mom wants on her shoulder.  JJ Cole diaper bags look more like a handbag than a diaper bag.  Score for fashionista mamas!
After thoroughly testing this bag, and I mean putting it through the ringer with FIVE kids, I have to say it is pretty much perfect.  It has pockets to hold everything I need: my phone, tablet, car keys, diapers (of course), a change of clothes (for baby girl), you name it, there's a space for it!
One of my favorite features is that it's water resistant and so easy to clean!  Okay, just kidding; my absolute favorite feature is the silver shoulder strap.  Silver and aqua are divine together.
And fashion doesn't stop at the Aqua Radian Bucket Tote.  JJ Cole's entire 2016 collection of stylish diaper bags are eye candy with patterns and prints you could find coming down the runway of any leading fashion designer.
If you're a gal who's sworn off mom jeans, JJ Cole bags are for you.  They combine fashion, style, and functionality, making them perfect accessories for modern mamas who prefer to carry a luxe designer tote over frumpy, traditional diaper bags.  Check out all of their gorgeous, fashion-forward diaper bags here and then find your runway lady!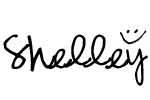 *This is a sponsored post written by me on behalf of JJ Cole®.