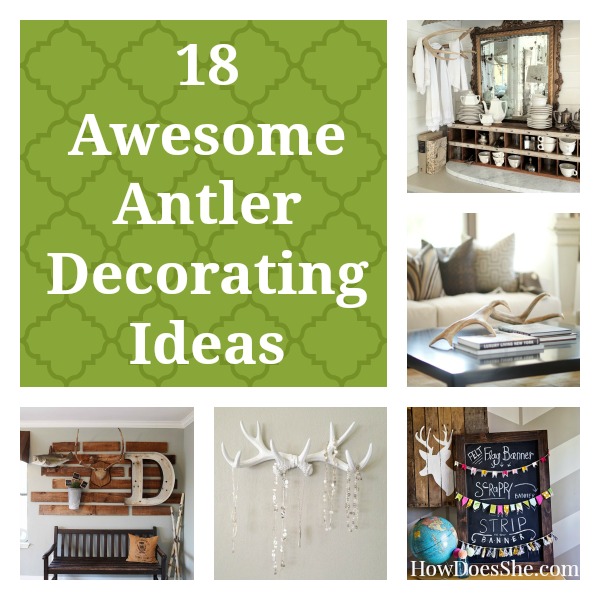 Although I'm not a hunter, I'm totally loving antlers in home decor!  Once upon a time, I told my hunter-hubby, "I will never have antlers in my home."   Well…I may be changing my tune.  Antlers have made a very modern comeback and here are the 18 ideas I'm loving most!
1. Antler jewelry holder, painted white
2. Stocking holders
3. Towel rack
4. On pallets in your entryway or living space
5. Shabby chic
7. Lantern holder
8. Mug holder
10. Faux antlers…who would've guessed?
11. Antler wreath
12. Antler frame
14. Elegant frame
16. Cool collage
Check out this DIY version here!
Happy hunting…for antlers that is!