Let me first state that this is not my house. This is my dream house—the one I strive to have. Right now, with all of the kids home for the summer, my house looks like a yard sale inside the house and a small army of soccer players have held kicking practice.
Having a highly efficient, organized house is what most of us aspire to. And while we may be far from it, here are a few great ideas to get you on the right path to utter organization.
What a Highly Efficient, Organized House Looks Like
---
 1. A regular routine is in place.
Whether you employ the simple yet effective notebook system, use a day planner, or live your life by Google calendar…the key to daily organization lies in having a daily routine, a weekly plan, and organizing all of your to-dos in one place.
I love Kathryn's system of using one inexpensive notebook to organize her entire life. Check out how she does it here.
2. Kids do chores, everyday.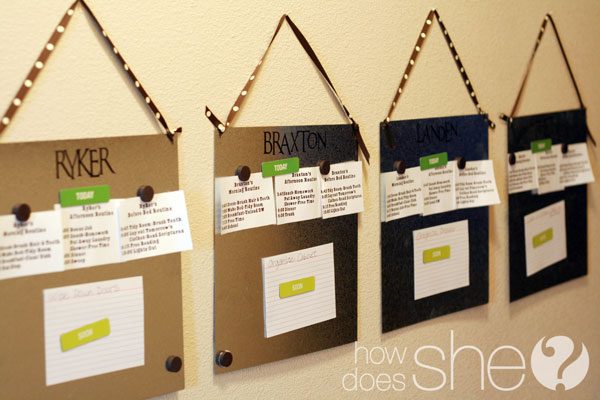 Plain and simple, if you've got kids who can help, put them to work. Not only will this help keep your house clean and organized, but it teaches them the importance of the concept. I love this chore chart system for multiple children. Just the look of it gives of an air of a highly efficient, organized house.
If it's no bueno getting your kids to do their chores, there are some clever ideas here (like the spinning wheel of fortune and chore punch cards). And if a little innocent trickery is your jam, try these 9 creative ways to put your kids to work.
Although I haven't tried this yet, this post has nearly 200,000 shares and over a million views. I imagine a highly efficient organized house would use How To Teach Your Child To Clean Any Bedroom in Ten Minutes without Using a Blowtorch.
3. There's a system for all those papers.
Ugh, the papers. In my house, they have a mind of their own and like to hang out in the most unflattering places: the kitchen counter, the entire surface of my desk, under the kids' beds. There are bills, certificates of achievement, old art projects that I can't bear to toss, notes I've scribbled to myself, and coupons I swear I'll use before they expire. A efficient, organized house has a system for all those papers.
I love this paper storage and labeling system. It's intended for school work but I think can be used for nearly every type of paper. Simple and clean. Oh, and you can print out those free labels right now! Oh, and if you want to see some smart ways other people organize their paper clutter, take a quick look at the top 15 tips for organizing paper clutter.
4. What is needed stays, what is extra goes.
A highly efficient organized house doesn't hang onto extraneous clutter. Basically as yourself what is needed…that stays. Anything else that doesn't get used, just takes up unnecessary space, or serves no purpose should go.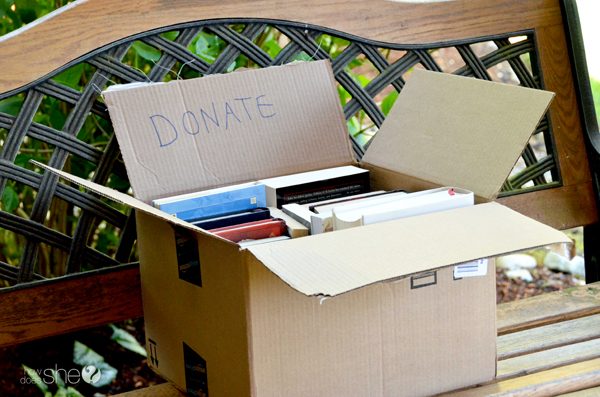 5. The work space is actually workable.
My husband and I both do a lot of work at home and our office is almost always a small train wreck. I personally have a hard time cracking down to get stuff done when the setting is in disarray. When getting organized, your work space is a good place to start. Some of these desk organization tips have really worked for me.
6. You can get in and out of the pantry without tripping.
Another trouble spot in most homes is the pantry. That's because it's a hot spot for snacking and most families need food to survive. Consequently, you might find crushed chips on the floor, several fallen cans of beans and corn, and cereal boxes on every shelf.
Organize it for good with a few of these efficient strategies:
I'm sure there's a lot more to getting that completely organized house, but I get easily overwhelmed so I think this is a nice starting point. After all, baby steps right?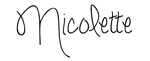 Still need more inspiration? Here are a few more posts you might like as you endeavor to get organized:
7 DIY Ideas to Transform Your Closet and Get Organized!
Motivation to Clean and Organize Your Life – What Can You Bear to Do Today?
Disclosure: This post may contain affiliate links. This means, we may receive a small commission if you choose to purchase something from a link we post (including links to amazon.com because we are a participant in the Amazon Services LLC Associates Program. Don't worry, it won't cost you anything. This small percentage just helps us keep the power on and the Diet Coke stocked. We appreciate your support!