Easy Lunch Box Ideas for Healthy Lunches Kids Will Love
I dread making lunches for my kids' lunch boxes. I struggle to find easy lunch box ideas. Dinners I can do, but for some reason, lunch is hard for me. If it is not a sandwich – I'm out. And what about all those veggies and fruit I would love for my kids to be eating? A lot of time I get overwhelmed and just give in to school lunch. But this year I want to change. I want to send my kids to school with healthy lunches that they will actually eat. I went on a quest to find ideas and products I would need to help me succeed and I want to share them with you – maybe you will find they will work for you too.
#1 What to pack?
I am in a sandwich rut. PB&J anyone? I needed some serious ideas on what to pack and I wanted them to be healthy. I found this book on Amazon that had awesome reviews so I ordered it – LOVE it!
It has SO many great ideas and recipes for easy lunch box ideas. The thing I really love is it doesn't just have recipes, she also gives great ideas on how to expand her lunch box ideas for kids to make even more possibilities. My mind is spinning with healthy lunch box ideas after reading the book. Ideas are no longer a problem.
#2 What to pack it in?
I wanted to do my part and not use a ton of plastic bags every day so I bought lots of containers. After a while, I had lids and bottoms but none of my lids ever fit the bottoms. So frustrating. I was so excited to find these Easy Lunch Boxes. Where have they been all my life? One bottom. One lid. YES PLEASE. The thing I like most about these is it helps me visualize what my kids need to pack. A spot for fruit, a spot for veggies, and a spot for the main. You can also get little containers to use for dips if you want.
They fit perfectly in these cooler/lunch packs. Throw your lunch in, an ice pack, some water and run to catch the bus!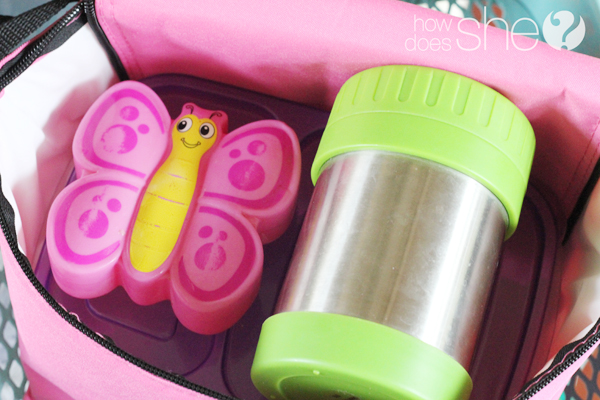 I love my Kleen Kanteens for water (they keep ice water all day even in the hot sun, unbelievable.)
Also, these Foo-Go Thermoses
are the BEST. Our Facebook fans have been raving about them. I love to put soup or leftovers in ours. My son says they always keep things warm. (HINT: I like to add boiling water in the thermos in the morning, and let it sent for a few minutes. Then, I dump it out and put in warmed up food. This just helps to keep the thermos heated and the food warm.)
This is a new lunch box that was just released. People have been raving about it because it allows your to pack hot and cold things together! It's called the OmieBox.
Another of our personal favorites is Planet Box. It's a little more of an investment, but they will last FOREVER. They're super easy to clean because of the steel material and my kids choose these time and time again. They're convenient for me because I can throw a little of this and a little of that in there, saving me money at the grocery store on prepackaged foods.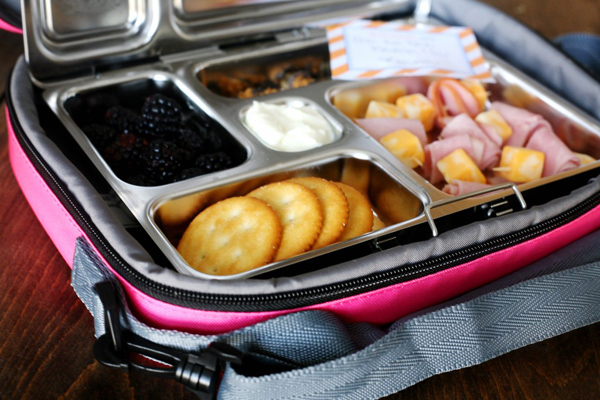 #3 Supplies taking over your kitchen?
Gather everything you need to use in packing every day and put them in one place. I found this turquoise cart and I am loving it. It is on wheels so I can slide it in and out of my pantry. But you could use anything – just corral it all in one spot so it will be easy to grab what you need when you need it.
A closer look…
On the bottom shelf, I put the lunch bags and water containers.
On the middle shelf, I put napkins, forks and spoons, the Easy Lunch Boxes and dip containers.
#4 Forget to use your fun lunch box notes?
On the top shelf, I put a little container with pens and post-its for writing notes or reminders to slide in the kids' lunch boxes and some washi tape for fun.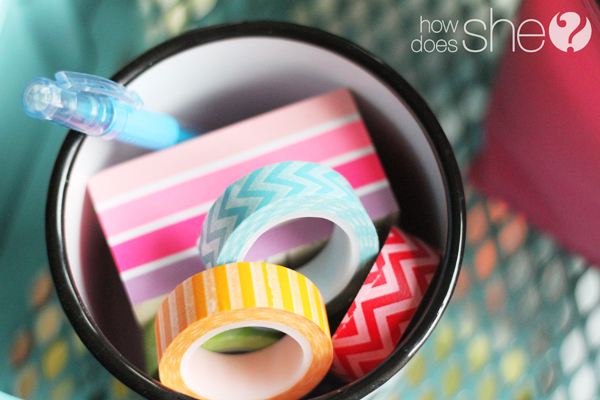 Also, find a little spot for your printed out lunch box notes. Cut them all out so they are ready to throw in. You can get our collection of lunch box notes, here! And the magnetic holders, here.
 #5 Mom can we have a treat?
Sure! Organize a collection of little treats so kids can easily pick one and throw it in with their lunch. Hopefully my new cookbook will help me eliminate these packaged foods I currently have, to more healthy homemade ones.
One more shot of what I am now calling the lunch box cart, this time with the treats on top. Can you tell I'm a bit excited about this?
Now that you are all organized and prepared with easy lunch box ideas, I have one more recipe book I want to share with you. I just ordered it when I ordered the lunch box one and I am loving it as well! It is teaching me and reminding me about how important home cooked, nutritious meals can and should be. I rely too much on packaged food and am trying to use more fresh ingredients and less packaged products with ingredients I can't pronounce. If you have the same desire, this book is a must have.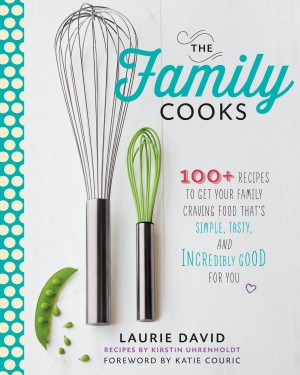 Shop this post
Rolling Cart. I got mine at IKEA but I found one here too!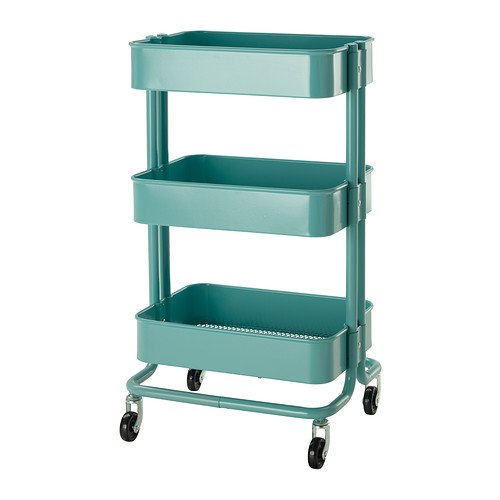 Easy Lunchboxes – these make packing lunches so much easier!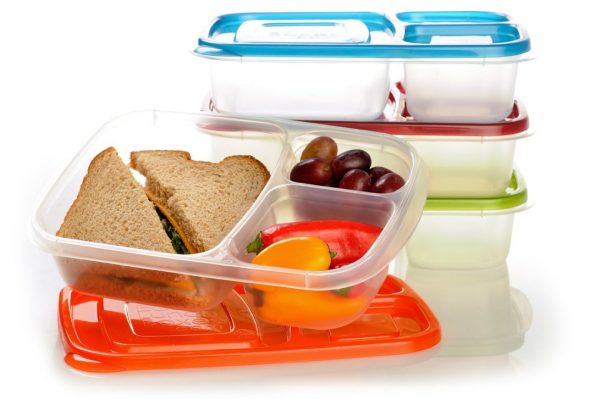 Klean Kanteen. Water stays SO COLD in these. LOVE THEM!
Silicone Cupcake Liners for separating dips and food, I love the rectangle ones:)
Magnetic Pocket Holders. These are super handy!..great for the fridge too:)
A few more lunch box ideas: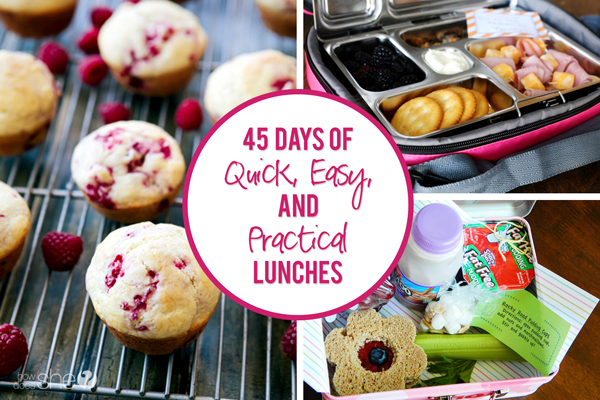 Happy Lunches Here We Come!
What are your best easy lunch box ideas?