The best lucky mint brownie recipe began as a Sunday tradition. When I was about 9 years old my mom taught me how to make them. From then on, every Sunday, the family would beg. Over the years we have had them many ways but with St. Patricks Day coming up the added mint frosting makes this the perfect dessert. Of course, who am I to shy away from them all year long? To date it is still the fastest way to cure my chocolate cravings!

Directions:
Start with your brownie base. This makes a rich chewy brownie that is dense and delightfully heavy.
Melt the butter and cocoa in a saucepan over low heat.

Stir with a wooden spoon until it is smooth. It will already be smelling amazing!

Take it off the heat and let it cool a bit. Stir in the sugar, scraping the sides until it makes a thick paste.

Let it cool even more and add the eggs, stirring in thoroughly one at a time.

When you have added all four eggs (I told you they were delightfully heavy and dense!) combine the remaining ingredients: flour, salt, vanilla and nuts. Pour this into a greased pan and cook at 350 degrees for 25 mins or until a toothpick comes out clean in the center. I like to make these in a slightly smaller than 9×13 pan so that they come out nice and thick to balance out the layers of frosting.

While the brownie base is cooking let's whip up the mint frosting. It is a simple buttercream recipe with added mint extract. You can make it as green as you like. I adore the fresh look of a light mint color.
Frost the cooled brownies and chill.
Make your chocolate topping by melting your butter and cocoa again in a small saucepan, take it off the heat and whisk in the powdered sugar and milk until smooth and a bit runny. Pour it over the mint layer and stick the pan in the freezer for about 15 minutes. The chill will set the frosting and make the brownies easier to cut.
Try not to lick the screen or drool on your keyboard, just jump up and go make them!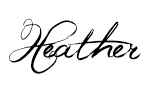 Best Lucky Mint Brownies
Ingredients
1 cup butter
3/4 c cocoa
2 c sugar
4 eggs
1 c flour
1 tea vanilla
1/2 tea salt
2 c chopped nuts
Mint Frosting:
1/4 c butter softened
2-3 c powdered sugar
1 tea mint extract
2-3 TBS milk
5-6 drops green food coloring
Beat together sugar and butter and mint until smooth, adding as little milk as you can to make it stirrable. Once the lumps have been worked out, add the food coloring and then milk to the desired consistency.
Chocolate Topping:
1/4 c butter
1/4 c cocoa
2-3 c powdered sugar
3-4 tbs milk
In saucepan melt the butter and cocoa together, whisking constantly until smooth. Remove from heat and add powdered sugar and milk until you reach the desired consistency of slightly runny. Pour onto the chilled mint layer and stick back in the freezer until frosting sets.
Instructions
Preheat oven to 350 degrees
Grease 9x13 pan
In saucepan over low heat, melt butter and cocoa together stirring constantly until smooth.
Remove from heat and stir in sugar.
Allow to cool slightly.
Add eggs, one at a time beating well each time.
Add flour, vanilla, salt and nuts.
Pour into greased pan, scraping sides and bake 25-30 minutes or until toothpick comes clean.
Any holiday can be an excuse to treat yourself and your family – so why is St. Patrick's Day any different? Check out a few more fun treats, perfect for St. Patrick's Day!
4 Easy and FUN Rainbow Food Ideas
St. Patty's Straws and other Healthy Snack Ideas
Shamrock Chips with Pot 'o' Gold Dip