5 Parenting Tips for Toddlers
I always thought I was a pretty awesome parent… well, that is before I had kids.
I mean, I might have been a bit obsessive studying up on parenting styles at an early age in order to raise the most perfect well-behaved toddler who would never talk back and would sit for hours engaging in Pinterest crafts with me (while cleaning up after themselves of course)… PERFECT. As I recall, half my baby registry was art supplies-no lie.
 My quest continued as I received a Masters of Counseling and pursued a career as a Licensed Professional Counselor working with some of the most challenging and strong-willed little people I had ever met. I attended trainings and seminars on the most current attachment and parenting research and read many textbooks on the subject…Ooh I was going to nail it as a parent.
 I remember telling parents back then,  "Parenting is simple. Kids just need consistency and connection and then they will just want to behave."
Fast-forward 10 years and three kids later…
I was six weeks in after having my third child (third boy may I add) and my two-year-old toddler who was once the most chill and easy going baby was morphing into this strong- willed, busy wild-child. He was constantly climbing up on the countertops, pulling books from the book shelf, pulling tissues from the tissue box, dumping toys, flour, sand (you name it) onto the kitchen floor and then walking around the house leaving his mark. Waiting for me to catch a glimpse, he would purposely (or it seemed to be on purpose) knock over piles of unread mail or dump out crayon boxes. "No, I don't want to!" he would often exclaim as he ran away taunting me to chase him. As usual, I was feeding the baby when this happened, so he would settle for pouncing on my back over and over again as I fed.
This went on day after day and night after night and I remember looking around at the piles and the mess and wonder if I would ever catch up.  I was sleep deprived, hormonal, cranky, not sure when the last time I showered was, and feeling a tad overwhelmed. Actually not a tad- REALLY. REALLY. OVERWHELMED.   Frantic and frazzled, any decent parenting skill I once had went out the window. Frustration and resentment began to fester as the emotional wedge between my once easy toddler and myself grew. There were moments when all four of us were home crying and tantruming together. Wasn't I supposed to be the adult here? Where is the magical motherhood bliss and the perfectly behaved children? What happened to my perfect formula for parenting?
It wasn't until one day I noticed my toddler getting frustrated at something and making this crazy face with bulging eyes and clenched teeth. The kind of face that would scare just about anyone. It was a look I hadn't recognized in him.
 Wait…
That face was me.
He was mimicking me!  I was mortified.
 He wasn't being the difficult strong-willed child.
I was.
 He was feeling so frustrated inside and just being a typical two-year-old toddler who was trying to figure out where he belonged in this new dynamic with our new baby. He was trying to seek emotional support and I was too tired and burned out to be available.
From that moment on, I realized I needed to tune in and pick up on his emotional cues -as well as my own. I needed to reconnect and stop and think about his perspective.  It just so happened that I heard Dr. Laura Markam being interview about her book "Peaceful Parent, Happy kids: How to Stop Yelling and Start Connecting" and I decided to pick it up.
I am so glad I did, because I was reminded again that our children truly just want to feel connected and love from us- even when they are dumping a brand new costco-sized box of cereal all over the floor.  They are their own experts.
We just need to listen.
I once recently asked my five-year-old what he wanted me to do when he became unglued and was uncontrollably crying or tantruming. Sometimes I try giving him the love and attention he needs (or what I think he needs) and he still seems upset. His response? "Just be there."
Despite many parenting approaches that call for you to put your child in a "time out" or leave them to "think about what they have done" most kids just want you to "be there." Leaving them alone, especially in the heat of conflict, can really feel abandoning and scary especially to toddlers who don't have the capacity to process such big emotions on their own. Sometimes they need someone there to help them acknowledge and process all those feelings rather than ignore, down play, or distract them from feeling them.  Side note: It is a different story if you too are also feeling upset and need a moment to regroup. We all have limits and it's important to be aware and model that to our children. 
My kids, especially my little toddler, inspired me to give you 5 parenting tips written with their voice and from their perspective- they are the experts here. I hope to cover each tip with further detail and ideas in future posts to come.
5 Parenting tips our toddler would give us if they could:
  #1 "ALWAYS CHOOSE LOVE"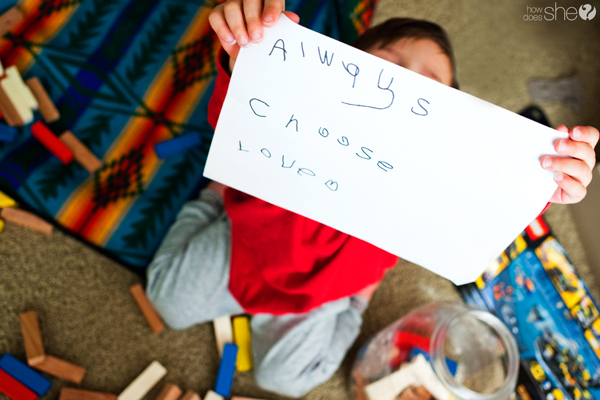 "I need to know more than anything that you are on my side and that no matter what I do- you will still love me. With every interaction you have with me or anyone else- you  have the opportunity to come from a place of fear and anger or from a place of love. Choose love. Just by simply making that choice, you will feel happier and more light hearted when interacting with me."
#2 "REMEMBER I AM STILL IN TRAINING."
 "My priorities are different than yours, so don't expect me to see the world the same way. My emotions feel big for my small body and I don't always know how to tell you how I feel. Sometimes I don't even know how I feel. I am still learning. I will one day be a grown up, but for now- I am still "an adult in training." Be patient with me while I learn."
#3 "I NEED CONNECTION BEFORE CORRECTION"
"I act out the most when I feel disconnected from you. I know it may seem as if I don't "deserve" your attention or that you are giving me "too much" of it when I misbehave- but usually it is during these times that I need it the most. All I really want may be a hug or a few minutes of your undivided attention to fill up my cup and feel connected to you."
#4 "IT IS NOT AN EMERGENCY"
 "I would ask that you take a deep breath and remind yourself that just because I spilled the flour all over the counter doesn't make it an emergency situation. Take a deep breathe. Your fight or flight response may get triggered when you feel upset but remind yourself,  "This is not an emergency!" and relax. At the end of the day the connection we have together is more important than the mess."
#5 "I DON'T NEED YOU TO BE PERFECT"
 "My love for you is unconditional. I don't need you to be perfect and I forgive you right away for moments when you aren't your best self. I just need you to show up and try the very best that you know how. In fact, if you make a mistake (I make them all the time) it is a great learning moment for me to watch you apologize and ask me for a "do over." Isn't that what you teach me to do? I love you and together we are learning and growing."
Needless to say, as soon as I reminded myself daily of these 5 things, I saw a huge change in our home. My toddler wasn't the one who needed an adjustment; I did. 
And guess what?
That once little counter climber…
Well…  he still climbs counters and gets into things every single day. Maybe a little less frequently. But for the most part he is becoming much more aware of his feelings and actions and his desire to listen and obey has increased. I feel like making it a priority to reconnect with this little one has helped calm his inner self. And my own.
This journey of parenthood can be a challenge and continually asks us to stretch and grow in ways that we never knew possible. And if there are moments you feel like throwing an adult tantrum along side your kids… and maybe you do…forgive yourself- tomorrow is another day.
Go put your feet up and break open the ice cream after the kids are in bed. At least that is what I do.
This is hard work. And we are all doing the very best we can.
xo,
Find more parenting insight visit my blog over here: www.weedstowishes.com
Don't we all wish parenting came with a manual? We don't have one of those, but we do have some great tips and posts that share what has worked for us in the wonderful world of parenting! Check out a few of our favorites:
Unplugging the kids – why and HOW we did it!
5 Things Every Parent Should Know Before Talking to Kids About Sex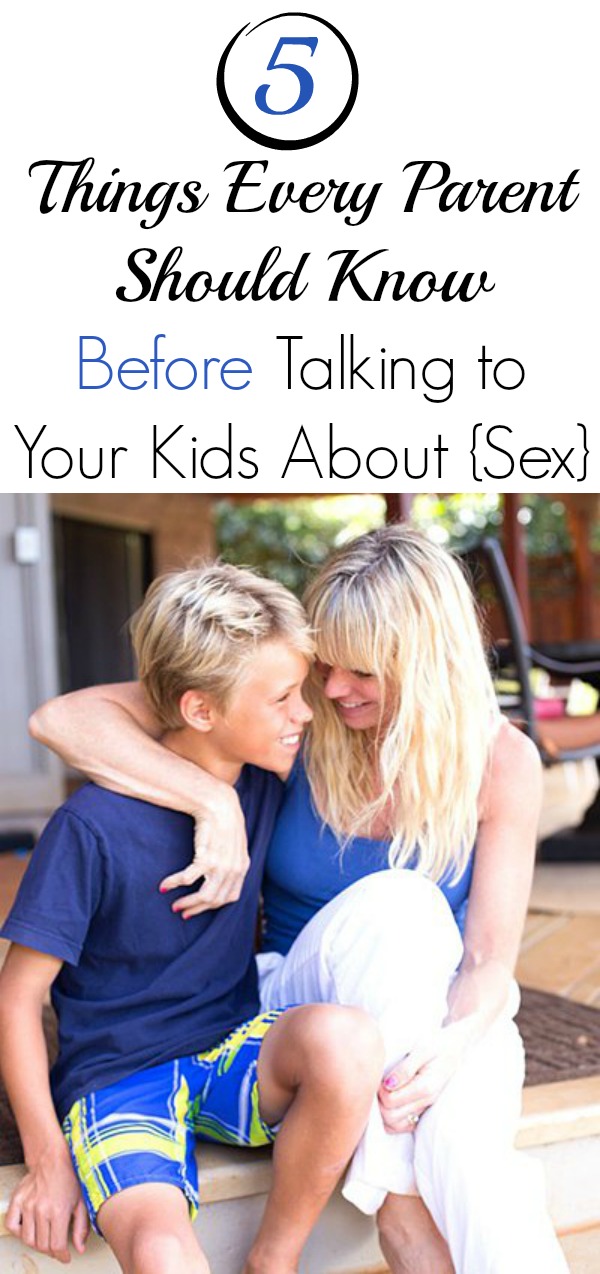 18 Fun Activities That Teach Good Manners