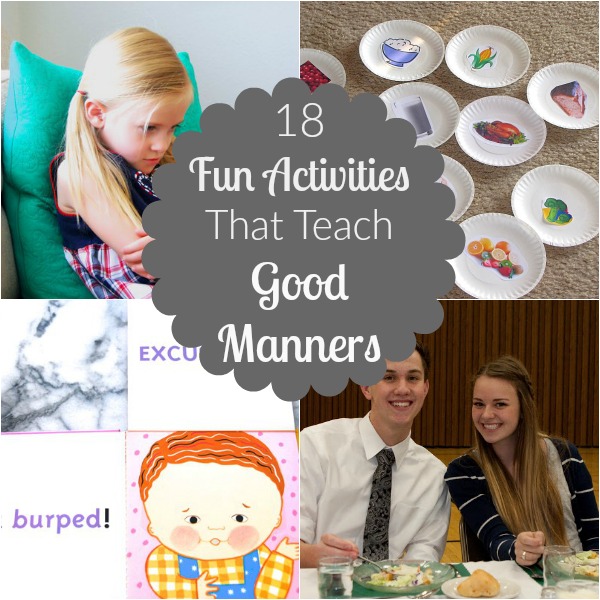 We've all been there—at a restaurant when your kid burps loudly after chugging an entire soda, or at a friend's house where she wanders into the pantry to help herself to a snack.  Young or old, how do we teach kids good manners?  Here are some fun activities that teach good manners to toddlers and teenagers alike!
18 Fun Activities That Teach Good Manners
1. Learn the manners song.  Promise, you'll be singing along too!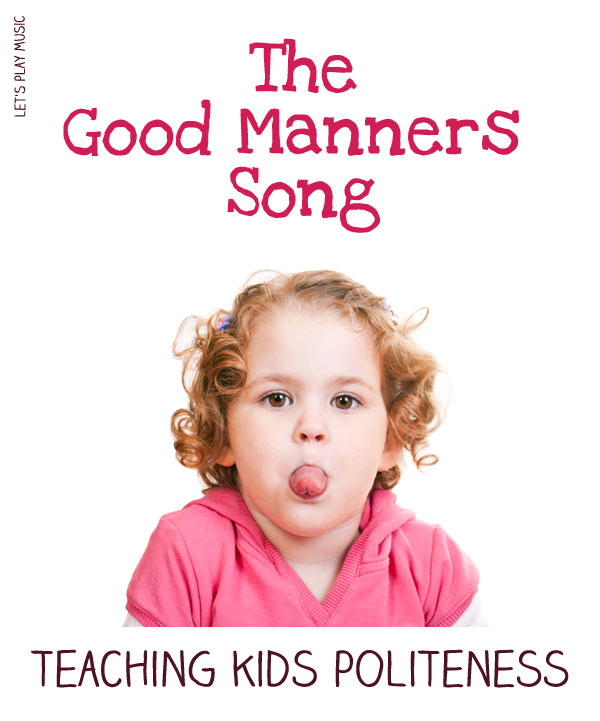 2. Play Who's Pigging Out? to help kids learn good table manners
3. Read these fantastic books about manners.
4. Do you ever have sore losers after a game?  Teach very important game playing etiquette with these two simple rules.
5. Have a family manners party.
6. Practice saying, "Yes please," "No thank you," and "Please pass…" with this fun manners activity.
7. Here's a game that teaches kids good restaurant manners.  
8. Before you give your kids a phone, teach these 4 cell phone etiquette tips.
9. Hate when kids interrupt you when mid-conversation with other adults?  One rule (and it's so simple!) will cure that.
10. Everything your kid needs to know about phone manners.
11. A quick manners chart to hang on your fridge.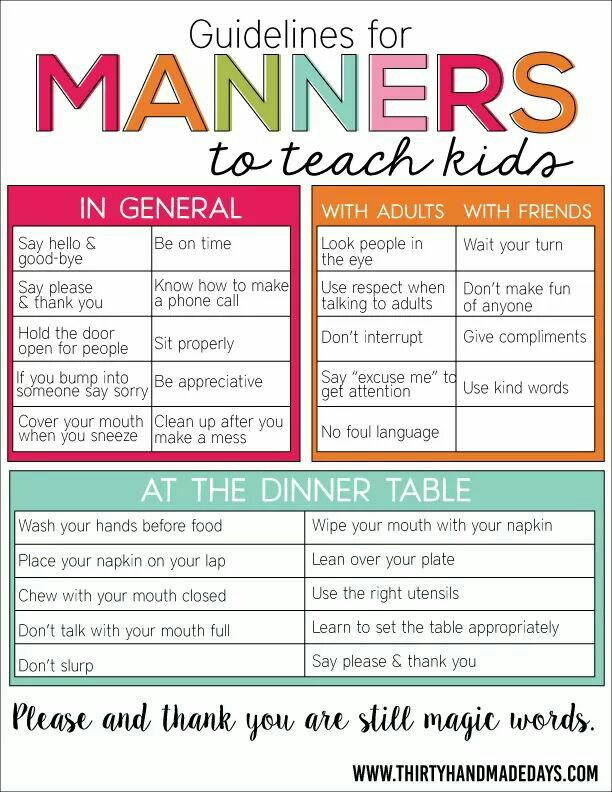 12. Play the Monster Manners game.
13. 10 manners every child should know
14. The Mind Your Manners board game would be a great one to play at your next family night!
15. Free printable Table Taboo table manners game
16. Manners activities book ($2 instant download)
17. Hands are not for hitting craft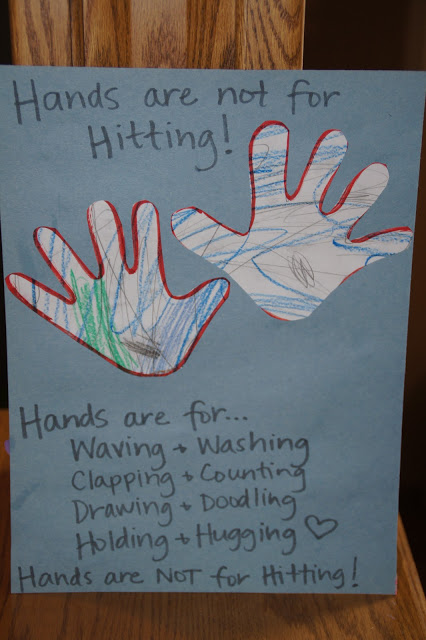 18. Teaching teens dating etiquette with an etiquette dinner.  I especially love how they teach boys how to pick up a girl at her house…great idea for teens!
Do you have any great tips for teaching manners?  Feel free to share them below!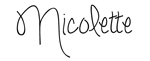 You might also like: