**Disclaimer** Check with your car seat's manufacturer before changing the strap covers. These would also look darling as stroller strap covers!
Ok, you guys! These D.I.Y. car seat strap covers are the perfect baby shower gift and so super simple! I whipped up a set for my own little guy in less than 10 minutes and I kid you not, he loves his car seat even more. 😉 The strap covers that came with his seat were stiff and bulky. I always felt like they were choking him. I decided it was time to make him a super soft, cozy set that would also be as cute because every cute baby needs cute accessories. Wouldn't you agree?!
Here's what you'll need to make your own car seat strap covers:
minky fabric (or any type of soft fabric) – cut 2 at 6.5″ square
soft cotton fabric – cut 2 at 6.5″ square
batting pieces cut 2 at 6.5″ square
Grab your cotton fabric and minky fabric and place them right sides together. Then lay them on top of the batting square.
Pin all three layers. I also pinned the middle of my square too because minky fabric tends to shift during sewing.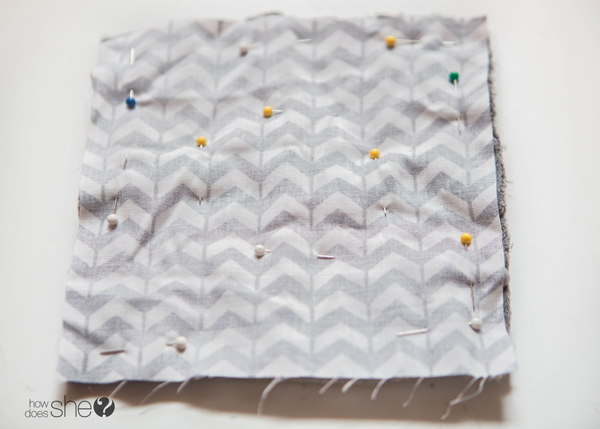 Sew around all 4 sides, leaving a 2-3″ gap so you can turn it right side out.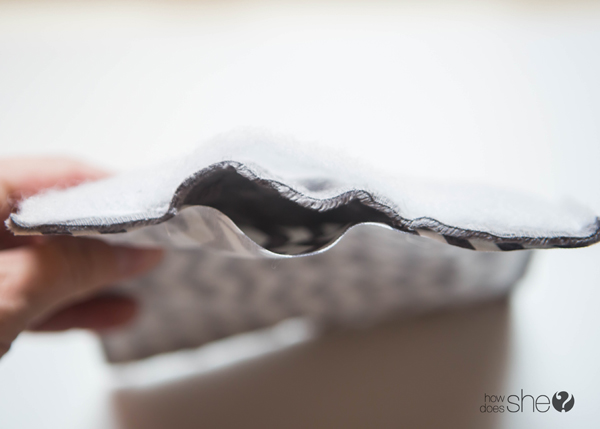 Cut the corners off at an angle, making sure to not cut your stitch. This helps the corners look crisper when it's turned right side out.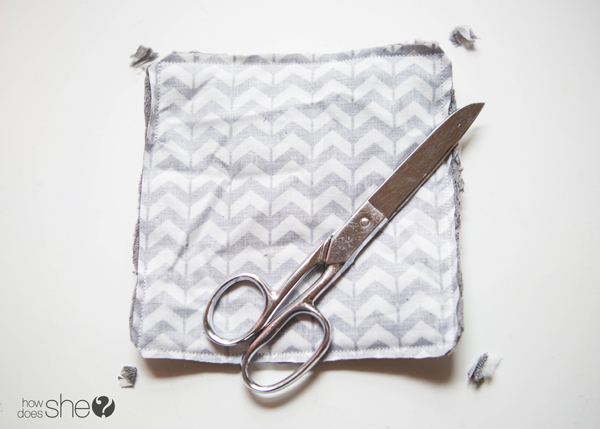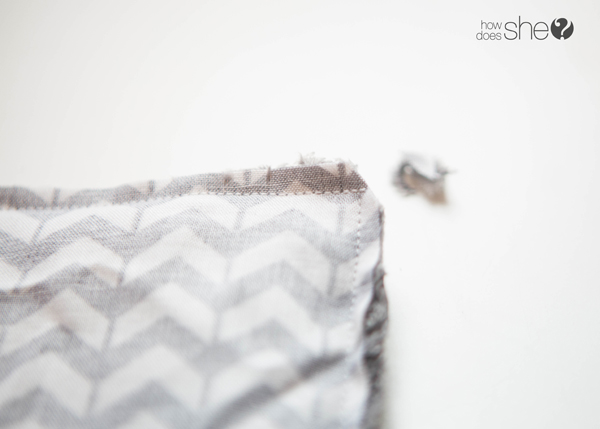 Turn your fabric right side out using the 2-3″ gap. You'll want to top stitch around all 4 sides of your square. This will stitch close the gap.
Grab some sew on Velcro. You'll need to cut a 5″ piece.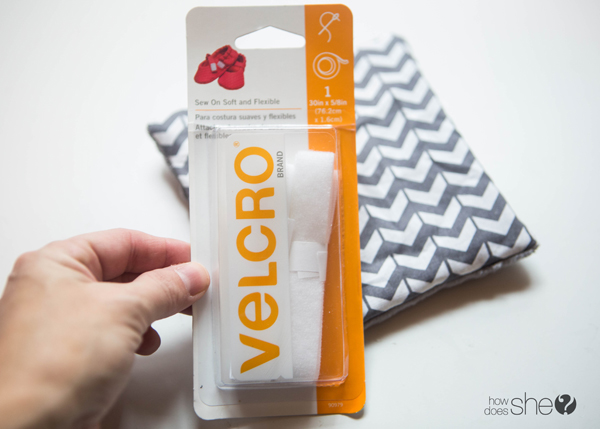 Attach the rough side to one side of your fabric leaving about a 1/4″ gap between the Velcro and the sewn edge. Pin in place.
Flip over to the other side and attach the soft side of your Velcro so that it's on the opposite side from the rough side of Velcro.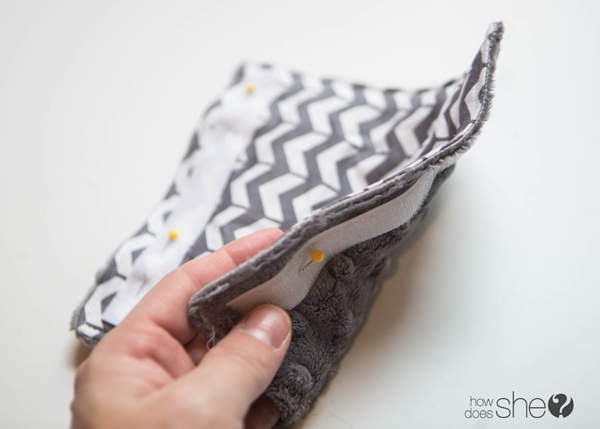 Sew around all 4 sides of both the rough and soft sides of Velcro.
Once it's sewn down, you're done!
Repeat the same process again to make 2.
And there you go! Perfect little car seat strap covers!
Isn't it adorable?! And the strap covers are pretty cute, too. 😉
He's happy to finally have soft strap covers.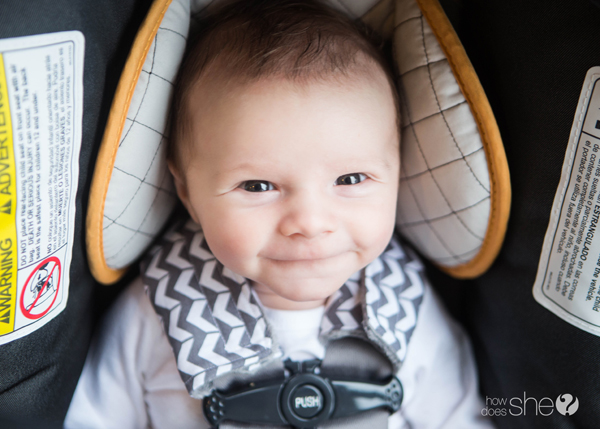 I will be whipping up several sets of these to keep for baby shower gifts. I guarantee these car seat strap covers will be a hit with any mama and baby. And for bonus points, make a coordinating car seat cover.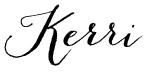 Need more adorable baby shower gift ideas that you can whip up at home? Try these ideas on for size: