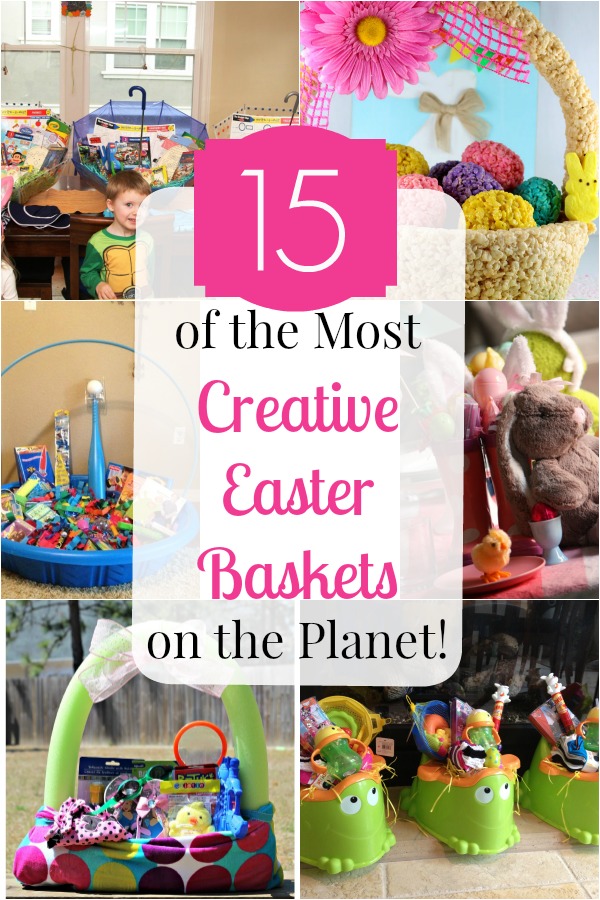 Props to these creative peeps for thinking up some pretty creative Easter baskets.  If you're wanting to change it up a little this Easter, try stuffing your Peeps into some of these cool Easter baskets!
15 of the Most Creative Easter Baskets
 1. How about a basket made of candy that you put more candy in!
2. Boys will love these Easter baskets made from a baseball hat.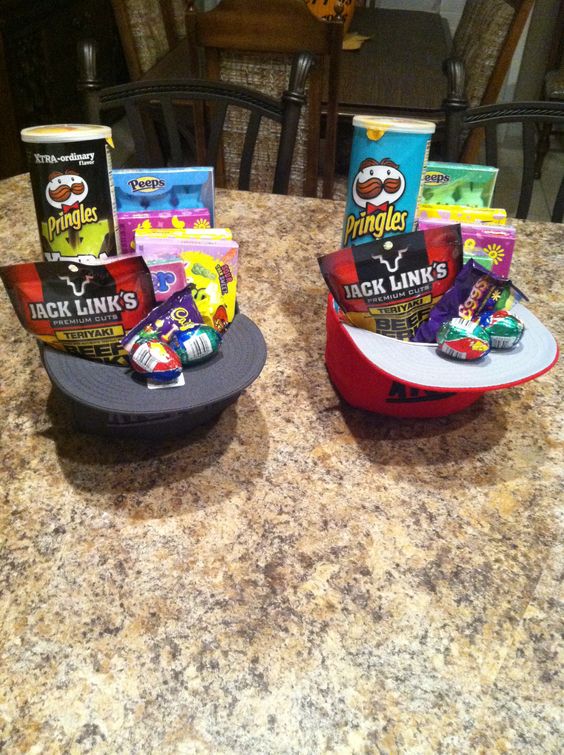 3. How about this amazing fire pit Easter basket?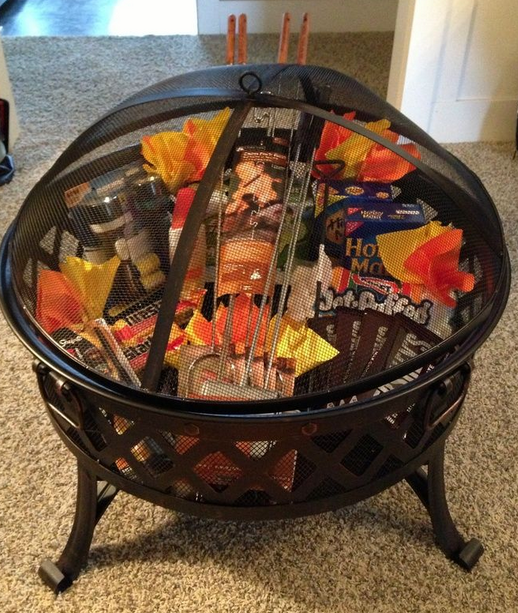 4. Okay, this would be amazing to see on Easter morning—fill a big plastic pool with lots of fun toys, books, and goodies!

5. These rain boots make the cutest Easter basket.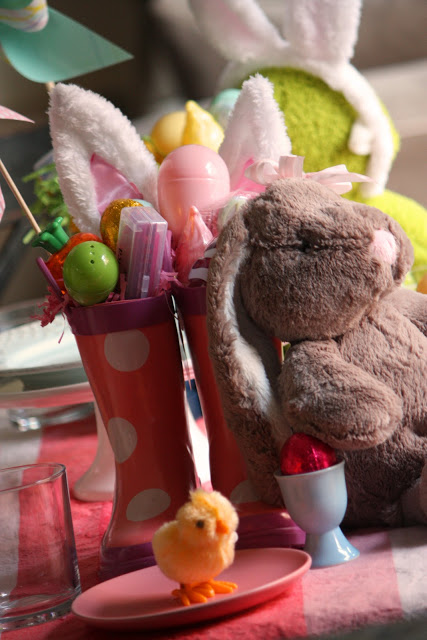 6. Umbrella Easter baskets…genius!
7. And if you have any potty trainers in your house…potty Easter baskets are too cute and funny!
8. This is smart–take a few bottles out of a soda container and replace them with Easter goodies.
9. For the practical peeps: cooler Easter basket.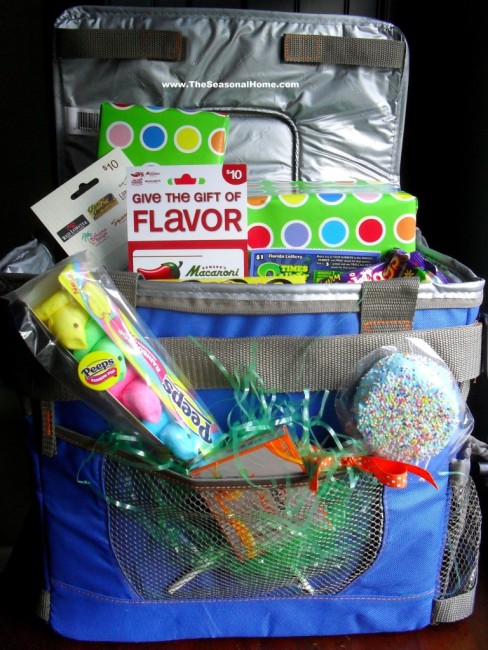 10.  I absolutely love this idea!  Beach towel and pool noodle Easter basket.
11.  And a HUGE round of applause to this edible rice crispy treat Easter basket!  I want to devour it now!
12.  I remember my grandma having one of these cool DIY egg-shaped string Easter baskets.  
13.  Turn a wagon into an Easter basket.
14. Or a shopping cart…I just love this adorable first Easter basket.
15. It looks like they took a dollar store bucket and turned it into a cool Ninja Turtle Easter basket.  Smart!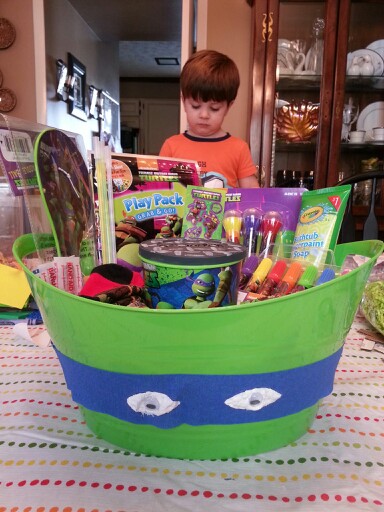 There are some really clever parents out there.  Thanks to them for giving the rest of us a little creative inspiration!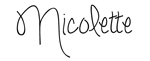 You might also like: