Today I looked at the mountain of shoes piled in the entryway and had to hold in a momentous scream. With six in our family, the shoe situation is out.of.control. If delinquent shoes are driving you crazy too, try these smart shoe storage solutions to help you get and stay organized.
14 Smart Shoe Storage Solutions
1.Hang pegs in your entryway for shoes to rest.
2. Or mount coat hooks at foot level for an easy shoe rack.
3. Build a pvc pipe shoe shelf in your garage or closet. You can learn more about garage storage here.
4. Well this solves about 52 shoe storage solutions.
5. I love when furniture doubles as storage. Just toss shoes in this cushioned ottoman and close the lid!
6. And why didn't I think of this simple solution. Hang an inexpensive shoe organizer in your entryway closet. That way, kids come home from school, their shoes don't have to loiter. Or if your bedrooms are upstairs, like in my house, I have a quick place to store shoes without having to run up and down stairs.
7. In my next house, this tricky hideout is a must. Stairs that double as shoe storage.
8. This is pretty. I love the vintage wooden crates that act as shoe storage under a clean white bench.
9. What a great garage sale find! They've turned this old library card filing shelf into shoe organization!
10. The cool industrial vibe of this quick shoe storage solution is simple and easy to get to.
11. Want a cool ladder shoe shelf in your closet? Learn how to make one here.
12. Now this is smart. Use a trendy rolling cart as shoe storage.
13. What a great way to use empty space under the stairs.
14. Another great vintage repurpose: turn an antique cabinet into a shoe shelf.
So if you've ever nearly tripped to your death because of a shoe, hopefully these shoe storage solutions are just what you need!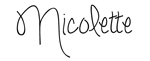 You might also like: