As a mom of four, there are plenty of things I've given my kids at nighttime: kisses, bedtime stories, milk, water, toast with Nutella on it after they've brushed their teeth, Tylenol, an airhorn to scare monsters away. I was also previously guilty of giving my kids one tiny, little item that could potentially kill them and it wasn't until I heard a friend's recent harrowing story that I vowed never to do it again.
The One Thing You Should Never Give Your Kids at Night (or yourself for that matter)
A friend of mine recently posted the following story that has served as an anvil over my head ever since.
They had all been suffering from colds in their house and we all know how miserable that can be—aching throats, stuffed noses, and coughing that lasts all night long. In the middle of the night, my friend woke up to find her husband legitimately choking on a zinc lozenge. He couldn't talk, couldn't breathe, and she pounded repeatedly on his back as he gasped for air. She tried to do the Heimlich maneuver on him but just wasn't strong enough. Luckily, her husband bent over after those failed Heimlich attempts and the lozenge shot out.
Weeks later, this story still haunts me, possibly because I have been guilty of not only using cough drops and lozenges at nighttime, but giving them to my older children when they have colds at night as well. Bad, bad, bad! Cough drops at night time can be scary stuff!
No Cough Drops at Night
With cold and flu season upon us, it's tempting to want to take cough drops to bed with you or to leave a bag of them on your child's nightstand. But the truth is that cough drops can be a fatal choking hazard, especially during the night when we are lying prone or supine in bed.  Children should never be given a cough drop or throat lozenge and left unattended, especially at night in bed. Adults for that matter should avoid using cough drops at night when they could easily fall asleep with the cough drop still in their mouth.
According to the National Safety Council, choking is the fourth leading cause of unintentional injury death. You never know when it could happen.
Some signs of choking include:
Inability to talk, difficulty breathing or noisy breathing, a cough that is either weak or forceful, flushed skin that begins to turn blue.
The 5 and 5 Rule:
If you ever encounter someone who is choking, the American Red Cross recommends the 5 and 5 rule:
First call 9-1-1.
Lean the person forward and give 5 back blows with the heel of your hand.
Then give 5 quick abdominal thrusts (Heimlich maneuver) just above the navel.
Repeat until the object is ejected or the person can breath and speak again.
Choking cuts off oxygen to the brain. Brain damage occurs within 4-6 minutes of oxygen loss and irreversible brain death can occur within as little as 10 minutes.
Nighttime Cold Relief and Cough Drop Alternatives
You can ease a nighttime cold without the use of cough drops or lozenges and eliminate choking hazards entirely. Try some of these helpful tips:
Honey: Honey coats the throat to suppress a cough and it tastes good too. Kids love it and honey can be more effective (and natural) than any cough drop or syrup.
Vick's Vapor Rub: That old remedy still works wonders. Take a little Vick's Vapor Rub, apply it to the feet, and then cover with soft cotton socks.
Essential Oils: If you are a believer in essential oils, you can use them to assuage cold symptoms, especially at night.
A humidifier: You can ease upper respiratory cold symptoms with a humidifier. Humidifiers add water vapor to the air, giving your sick nose and throat a humid hug.
Warm honey water or tea: Sooth a nighttime cough with a warm glass of honey water or tea. Raw honey is especially beneficial as a cough suppressant and natural sleep aid.
Peppermint herbal tea: Peppermint has a cooling, soothing effect and peppermint tea can clear the nasal passageways and sinuses, offering almost instant relief.
My friend's story was a powerful reminder for me and I hope it becomes a cautionary tale that will help others. A big thanks to K for allowing me to share, and we hope you'll do the same to help spread the word about nighttime choking.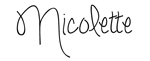 Other articles you might like: