Immune Boosters For Children
With kids in school, large families, and germs everywhere…sicknesses are being bounced around like a pinball machine. If you're sick of being sick, or sick of your kids always being sick, then it's time to give them a little boost! Therefore, you need to add immune boosters for children to your children's routine. Consequently, here are 14 tricks to naturally boost your child's immune system to get them over those sicknesses for good!
14 Tricks to Boost Your Child's Immune System
1. Make probiotic fudgesicles because I doubt any kid is going to give you grief about taking one of these yummy natural medicine pops!
2. Try elderberry syrup. Have you heard about elderberry syrup? It has been a remedy for a long time and has great immune-boosting properties. This supreme kit helps you make your own and even comes with a mold to make your own elderberry gummies. My kids love them and it boosts their immunity!
3. However, if your kids aren't crazy about the syrup, you can always make elderberry gummies for them to munch on.
4. This immune-boosting tincture is a mixture of herbs and liquid that you then consume in small drop dosages. Read all about it here.
5. Make sure your kids are getting their recommended sleep since this is an immune booster for children.

6. Ginger syrup can help treat cold and flu symptoms.
7. Help your kids get a vitamin and nutrient-dense diet by providing healthy meals.
8. Make a magic immune-boosting smoothie.
9. Start giving your kids probiotics. Probiotics are live bacteria's (the good kind!) and yeasts that are especially good for your digestive system. You can find probiotics in yogurt, kefir, chewable tablets, powders, and probiotic drops.
10. What kid wouldn't love a popsicle that would also boost their immune system? Try these herbal popsicles asap.
Sunshine and Water
11. Get outside.
Especially in the winter, we just don't get outside enough to get valuable Vitamin D that comes to us from sunshine. Even if it's cold, make sure your kids get outside to get some vitamin D and exercise to help boost immune systems.
12. Drink more water.
We all know we should be drinking more, but especially during flu season, it's important to stay hydrated and give your body a chance to flush toxins away.
Good Hygiene
13. Brush and rinse regularly.
Make sure your kids are brushing and rinsing morning and night since good oral hygiene is important in preventing and spreading sicknesses.
14. Don't share cups.
I know it's difficult to keep cups from being passed around, but you'll prevent a lot of sicknesses that way. If you need to, write names on water bottles to make sure everyone has their own.
Immune Boosters For Kids
Good luck staying healthy!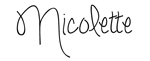 You might also like: