*We are partnering with NIKE to help inspire fitness enthusiasts like yourself!

Every New Year, many of us make fitness related goals and January is our time to crush them. But fitness goals should extend well-past January 31st. Why? Because we know how important it is to be active and healthy for life. Being physically active strengthens bones and muscles, elevates your mental health and mood, and increases your overall energy and self-image.
Being physically active makes us look good and feel good. So whether your goal is to drop a few pounds, put on a few ripped pounds, run your first marathon, or just get 10,000 steps in a day…here are some secrets to keeping your fitness goals, plus some smokin' gear to get you there!
(Featured above:  Nike Sportswear Leg-A-See Women's Leggings and Nike Air Zoom Pegasus 34)
3 Secrets To Keeping Your Fitness Goals and the Gear To Get You There
Last year, my husband set a new fitness goal: he wanted to become a runner. But he was almost reticent to start because, well…how does one just become a runner?
The answer came surprisingly from our 8-year-old daughter. "Dad, it's like any sport…you just gotta practice," she said. "Just start running and keep running." And so that's what he did. Not only that, but his goal inspired our whole family to take up running.
So no matter what your fitness goal is, here are three secrets that will help you keep it going!
(Featured above: Nike Sportswear Tech Fleece Men's Joggers  and Nike Therma Flex Showtime Men's Basketball Full-Zip Hoodie)
1. Turn it into a habit.
Achieving a goal has very little to do with how good you are when you start out and everything to do with how often you do it. If you want to be a good cook, you practice cooking every day. If you want to be a runner, make running a habit. Famed author and theorist Malcom Gladwell said, "Practice isn't the thing you do once you're good. It's the thing you do that makes you good."
Keeping your fitness goals is all about practice baby.

(Featured above: Nike Sportswear Leg-A-See Women's Leggings, and Nike Air Zoom Pegasus 34)
Turn you fitness goals into a habit and soon they become a lifestyle. Reserve a chunk of your day for exercise, whether it's running, yoga, weight lifting, or spinning. Take that same chunk of time, multiply it by five days a week, and you've got yourself a healthy habit.
2. Enlist a friend.
Another secret to keeping your fitness goals is to enlist a friend. An exercise buddy can make you more accountable, force you to get up for that 6AM class, and motivate you to work harder.
Working out with a buddy is also more fun! When you've got a friend who's counting on you to be at the gym at a certain time, you're less likely to quit. So grab your gal-pal, guy friend, sibling, or significant other and make some fitness goals together.
If distance separates you, try using a fitness app that will share your data, like the Nike+RunClub, MapMyFitness, or Social Gym.
My husband and I use the Nike+RunClub and since we can't normally run together (someone's gotta watch the kids, right?), we each take turns running and the app connects our data so we can compare. We've been known to get a little bit competitive. The Nike+RunClub is cool too because every time you train or run, you'll unlock special rewards and achievements. It's a great way to stay motivated.
Also, when you sign up to be a NikePlus member, all of your orders on Nike.com ship FREE. Always! We also get awesome coupons and codes to use in our local Nike store and my hubby gets alerts for exclusive Nike shoe releases.
3. Get the gear.
Another key to keeping your fitness goals is to have the gear to make you feel successful.
New goals feel better in new gear.
(Featured above: Nike Zoom Fly Men's Running Shoe, and  Nike Dri-FIT Knit Men's Short Sleeved Running Top)
Personally, when I have great gym clothes, it makes me excited to get to the gym. Sometimes just lacing up some new Nike shoes is all the motivation it takes to hit the pavement. It's no secret that my family loves Nike; my husband collects Nike Air Jordans and is what the shoe world refers to as a 'Sneakerhead.'
(Featured above: Nike Zoom Fly Men's Running Shoe, and  Apple Watch Nike+ Series)
He knows his athletic shoes and spends hours researching the best kinds. That's why when he began running, he chose the Nike Zoom Fly running shoe because it not only looks great, but is designed for serious runners.
It has a responsive construction that gives you plenty of cushioning support and turns each stride into an energy boost for the next step.
And for you ladies—the women's Nike Zoom Fly is one of my favorite fitness shoes on the market right now. Nike shoes are all I run in.
(Featured above: Nike Flex-Repel Men's Training Shorts)
(Featured above: Nike Sportswear Tech Fleece Men's Joggers –My hubby loves these!)
(Featured above: Nike Women's Tank)
I love Nike fitness gear, from shoes, to leggings, to tanks. Below are some of the hottest Nike styles that will turn heads in the gym or on the streets.
Check out some more of my favorite Nike styles for him and her right now!
1.Women's Nike Air Zoom Pegasus 34 Running Shoe–Comes in 14 different colors. Check out the Racer Pink and Mica Blue ones!
2. Nike Dri-FIT Training Shorts–My hubby likes to wear compression tights under these and I have to admit, the look is pretty hot.
3. Nike Drivers-FIT Phenom Men's Running Pants–I'm LOVING the slim look on guys right now.
4. Nike Zoom Fly Women's Running Shoe–These shoes are hot! They have amazing cushioning support and explosive power. I love doing my kick-boxing class in them.
5. Nike Rival Women's Running Shorts–You guys. These are seriously so cute, and comfy too.
6. Nike Pro HyperCool Women's Training Tights–Ladies, Nike tights are my absolute favorite. They're by far the best (and most flattering) athletic pants I've ever owned.
7. Nike Power Essential Women's Running Tights–Black is a great slimming color. Check out more styles of Nike Women's Tights and scout out your fave.
8. Nike Studio Women's Sports Bra –You have to check out the back on this bra! It's ooh-la-la!
Make it happen, keep it up, see results.
Keeping your fitness goals is 100% about making it happen and then keeping it up. Just Do It. Lace up those shoes and point them towards the gym or the pavement. Keep doing it until it becomes a habit and you'll find yourself a healthier, happier person for it.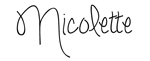 *A huge thanks to NIKE for sponsoring this post. All opinions and experiences are my own.