When I was a kid, our neighbors had a Pit Bull—a mean, snarling, barking dog that was known to bite anything in its path. We gave that house an extra wide berth and since then, I've always pigeonholed Pit Bulls as a vicious breed.
My concern was rekindled when new neighbors moved into the house next door and brought their pet Pit Bull. The day they moved in, I eyed him disdainfully, telling my husband, "Mark my words…that dog is going to be trouble." I had four small children to think about. I've heard the horror stories of Pit Bull attacks. I've seen the bite marks they leave. I was not okay with living next to a Pit Bull. Then something happened to change my mind and since then, I've thought a lot about how raising Pit Bulls and kids is more alike than you'd think.
The Pit Bull Theory of Raising Kids
I was shocked to discover that the neighbor's dog was very sweet and friendly, often nuzzling up to my kids, begging to play. How can some dogs of the same breed be so benevolent when some others so dangerous?
The American Pit Bull Terrier is like the chameleon of canines. They are born with stubborn and tenacious tendencies that can lead to aggression if they aren't trained and socialized when they are young. This dog breed can be nearly two feet high and can weigh up to 85 pounds. The Pit Bull is a big, strong dog. It can also be one of the most loving and gentle dogs out there, especially toward children. The type of Pit Bull you get all depends on how he or she is raised.
 The similarities between children and Pit Bulls
Children come to us in different "breeds" and with different built-in tendencies. If you are a parent, you know this is true: they come to us how they are. My first three children, though different in interests and talents, were all very docile and shy. Bystanders often commented on how well-behaved they were. I gave my husband and myself a big pat on the back and attributed this admirable behavior to the symbiotic mixing of our genes. We did good.
Then along came number four and the thunder struck.
Ezra is loud, intense, and physical. From the day of his birth, this kid was angry, his virile cry resounding through the hospital corridor, causing nurses to poke their heads in. Getting to know him and learning to understand him over the last three and a half years has been a roller coaster. He hits, he bites, he pushes, and he screams. He's bigger than any of my other kids and was nearly as large as his five-year-old brother when he was five months old.
It's one of my favorite photos.
Some kids are born with volatile tendencies.
My son has changed the dynamic of our family and that's okay. We've had to adjust, practice patience, and most importantly, teach him every day with love. He loves to fight, antagonize, and can even leave my nine-year-old in tears. Even as a three-year-old, he has surprising strength and a built-in volatility that I can't explain. Nothing in his environment is any of those things. The fact is, he came to us that way and it's our family's job to train him the best we can.
He is our little Pit Bull.
I've often wondered, during the times that I'm sitting with him in a quiet spot after he's just gone on a rampage, if he was meant to come to our family. I think so, I really do. At times when I'm about to pull my hair out or scream aloud, "WHY?" I think of what would have happened if my little Pit Bull had been born to a different circumstance. One that wasn't so stable or patient or loving. What would happen to him? Who would he become?
My Pit Bull Theory
I have this theory, and maybe it's crazy, but maybe not. I think that we are all born with intensely unique personalities, tendencies, and talents that we possessed long before birth. Some children, through reasons unknown, are just born with more volatile impulses. Like the American Pit Bull Terrier, they are strong-willed, physically dominant, forcefully inclined, and have a built-in growl. (Read When You're the Mom of a Bully.)
Pit Bulls who are trained and socialized in a caring home when they are young overcome their tendencies and become loving and devoted members of the family.
I'm hoping that children are the same.
I often wonder about the children with difficult personalities who are raised with violence and aggression. It may explain why chains of child abuse occur, or why some children turn to gangs or drugs. Maybe kids are like Pit Bulls in that they could go either way, depending on how they are raised.
It's just a personal theory, but I believe that if you have a chid with a difficult personality, there's a reason why. Maybe you were chosen to parent this special person because you possess the very attributes that your child needs to learn or needs to be surrounded by. Patience, love, compassion, understanding, fair discipline, etc. Ask yourself what is is you have that he or she might need.
He's only three years old, so I can't foresee what Ezra's future will be like, but I see glimpses into it. I see a strong little dude who is intensely devoted to a just cause, a protector, a comic relief, and a leader. Here's to all the Pit Bulls out there and the families who raise them.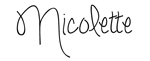 Figuring out this thing called "parenting" can be rough. That's why it takes a village! Here are a few more ideas that may help you navigate parenthood – from our village, to yours!