A few days ago, I heard four words that every parent dreads hearing: "Whose kid is this?" It was during an open gym where a group of us women get together to play volleyball. We bring our kids along and let them play in the gym. If you've ever heard those four words, perhaps you've also had the following thoughts race through your head as well:
Oh no, is he eating his boogers?
Who pooped?
Oh boy, what did she do this time? 
I looked up, practically peeking through my fingers to see that the little boy in question was mine. "Whose kid is this? He's been pushing other kids." Sigh. It's not the first time I've heard this, and sadly, it probably won't be the last. You see, I have a child who deals with sensory issues.
Those sensory issues have caused him to be mislabeled as aggressive, compulsive, obsessive, and an all-around ticking time bomb.When there is too much noise, a certain amount of chaos, or a particular adverse texture, his adaptive responses turn into tantrums, pushing, or anger. From birth he has hated bathing, swimming, or being submerged in water and he will kick and scream to avoid water. Sometimes things get ugly. But other times, he is the sweetest boy in the world, passing around hugs and kisses and making us all laugh.
In my son's mere three years of life, I have learned so much more about sensory challenges than I ever knew before, simply because I've had to. Sensory issues exist. Sensory Processing Disorder is a very real and very misunderstood condition.
How To Know if Your Child Has Sensory Issues
According to Dr. A. Jean Ayres 1989 (sensory integration pioneer), Sensory Processing is the neurological process that organizes the sensations from one's body and from the environment, and then in turn, the body makes adaptive responses within the environment. For example, those of us without sensory issues, taking a shower is a completely normal affair. But for a child with sensory processing issues, the sensation is alarming to the point they scream if their face gets wet. A friend of mine recently recounted how having to wash her hands in grade school with that grainy, laundry detergent powder-like soap would spur a panic attack. Sensory issues are real.
Dr. Lucy Jane Miller, PhD, OTR, in her book Sensational Kids, reports that a minimum of 1 in 20 children in the U.S. have Sensory Processing Disorder. That's a child in every classroom! In addition, 10%-12% of individuals in general (kids and adults alike) experience sensory processing difficulties with no diagnosis (McIntosh, Miller, Shy, & Hagerman, 1999). That means a heck of a lot of people out there have sensory issues that are often mis-diagnosed and mislabeled. That child displaying 'bad' behavior at the playground or in the classroom may very well have sensory processing difficulties.
We actually have seven senses!
We all know the five basic senses: sight, sound, smell, taste, and touch. But in the 1970s, Dr. Ayres introduced the groundbreaking concept that we actually have two extra internal senses: a body awareness sense (proprioceptive), and a movement sense (vestibular). Most of us take for granted the function of these internal senses because our brains take care of them for us. But certain people's brains don't process the influx of senses in an orderly fashion.
Proprioceptive sense- Originates in the joints, muscles, tendons, and ligaments and allows for motor control. The proprioceptive system tells the brain where the body is in relation to other objects and instructs it how to move. It's the ability to know where a body part is without having to look.
Vestibular sense– is located in the inner ear and tells our brain where our body is in relation to the pull of gravity and direction and speed of movement. The vestibular sense is important for balance, attentions and learning.
Children who are hyposensitive (like my son) crave input. These children are "bumpers and crashers." They love jumping, pushing, and are very "in your face."
Children who are hypersensitive have difficulty understanding where their body is in relation to other objects. They may appear clumsy or fearful of activities that require balance, like riding a bike or climbing on playground equipment.
Common Signs of Sensory Difficulties
You can find a complete sensory checklist compiled from Raising a Sensory Smart Child by Biel & Peske, 2005, 2009 that is extremely helpful. But here are a few common signs of sensory difficulties:
Frequent temper tantrums
Resistance to hugging or being touched
Seems unaware of being bumped unless done with extreme force
Displays of "negative behavior" like hitting, pushing, biting, or pulling hair
Hyperactivity
Refusal to take a bath, brush teeth, or wear particular clothing
Prefers to be bare foot
Putting inedible things like rocks or crayons in the mouth
Aversion to new food or certain textured foods
Kids who seem anxious, irritable, angry, or fearful.
Display of the "fight or flight" response
Impulsive or irrational
Appearance of being clumsy
Likes rough play
Covers ears or eyes
Inexplicable, radical shifts in behavior
Gets in other people's space or absolutely doesn't like when other children enter his or her space
Here is a more comprehensive Sensory Processing Disorder checklist for ages infants up through adults from the STAR Institute for Sensory Processing Disorder that is quite enlightening.
6 Ways You Can Help
If you suspect your child has SPD or any other sensory processing issues, please visit your pediatrician. He or she can direct you to the right professionals. It also helps to research sensory issues. You may just have that "Ah-ha!" moment like I did. Before learning about my son's sensory difficulties, I thought he was just a very hard kid. Now I realize there is so much more involved with his behavior. I understand him better and I'm able to help. The following strategies are by all means not end-all solutions, but they are a good place to start.
1. Heavy Work. For many children with sensory difficulties, Occupational Therapists suggest heavy work like carrying a broom or pushing a vacuum. Anything your child can push, pull, lift, or carry to give them a deep sensory input that is quite therapeutic. Designated and intentional work activities can also give your child a sense of independence. When you are at the store, letting your child push the shopping cart can help him focus on the activity rather than the overwhelming sights and sounds of the store.
2.  Weighted blankets or backpacks. Some children with sensory issues respond well to weight or deep pressure. If your child has trouble sleeping at night or experiences tantrums, you might try piling on the blankets to provide the deep pressure that some kids need to calm their bodies. You can purchase weighted blankets online. When you're out in public, it may help your child to carry around a backpack weighted with books.
3. Provide a small, defined space. 
When the world gets overwhelming with too many senses, make sure your child has a quiet place he or she can take a break in, like a tent, fort, reading nook, or a simple room with few distractions. I've found that when my son is in a hectic situation (like the one above with a lot of kids running around), he just needs a quiet place he can go to to reset.
4. Modifications to daily life. When you have a child with sensory challenges, it helps to modify life at home and life in the classroom. Your child might focus better at school with alternative seating like a bean back chair or a "wobble" chair. In public, you might want to try noise muffling headphones or sunglasses to calm noise and sight sensitivities. Start thinking of modifications you can make to accommodate any sensory issues your child may have.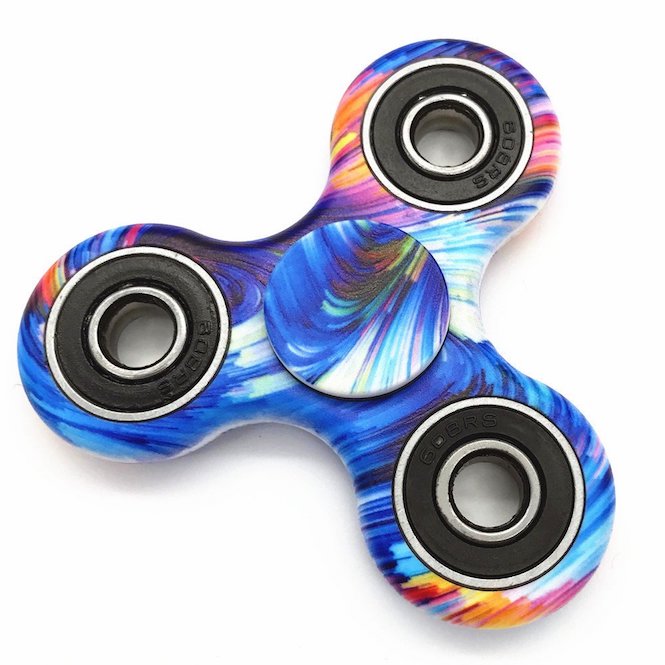 5. Hand fidgets or objects they can "break." Fidget toys are very popular nowadays and hand fidgets like spinners, squishy balls, textured fabric, or stretchy bracelets can all be therapeutic for sensory processing issues. If your child likes to break things, try giving him or her silly putty, paper they can tear, or play doh that they can "break" without being destructive.
6. Introducing new sensations slowly. 
For certain sensory issues like taste and smell, you can help your child by first announcing new foods and smells (i.e. "Tonight for dinner we are going to try bananas."). You can try one bite of this food every night for a week. If your child gets upset when certain textures combine in her mouth, try buying divided plates that separate food. If you're having tacos for dinner, she might prefer the ingredients separate rather than mixed together. For example, put cheese in one section, beans in another section, and meat in a separate section. It's just a different way to eat a taco!
I love that at my son's preschool they have a bottle of lotion they've labeled "Cranky Cream." It's got a soothing lavender scent for those students who may have olfactory sensory issues.
Here are some more sensory processing strategies you can try at home.
Sensory issues are tough to deal with, but when you understand them better, it opens up your eyes to a whole new world. You start looking at your child (and other children around you) through a more tolerant and loving lens. Believe me, I've been through the ringer with my sensory-challenged preschooler. We have difficult times every single day, but we also have amazing breakthrough moments, tender hugs and kisses, and lots of fun laughs.
So if you see parent in public dealing with an irrational tantrum, or maybe if your child gets pushed by another child, cut them some slack. They may be working through sensory challenges that you don't even know about. And most importantly of all, if you are the parent of a child who deals with sensory issues, don't give up. Love them, try new things, scream into your pillow if you need, but don't give up on them. They need you to help them navigate a sometimes overwhelming world. Consider yourself Sacagawea or Ferdinand Magellan; you have an important job to do.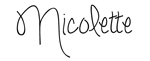 Helpful resources about sensory processing you might enjoy reading:
"Sensory Processing Issues Explained." Child Mind Institute.
"Latest Research Findings." STAR Institute for Sensory Processing Disorder