I don't know how it is in the mornings at your house, but my jr. high girl has about 7.5 minutes to get dressed, eat, do her hair, brush her teeth and head to the bus stop on time. It's important that she has some fast hairstyles in her arsenal so that she can be on time. She's pretty stoked with all my good finds today. Hopefully, you'll find these simple and quick hairstyles useful as well!
16 Simple and Quick Hairstyles to Wear to School
1. Stuck at school with no ponytail holder? Make good use of your pencil with this pencil bun!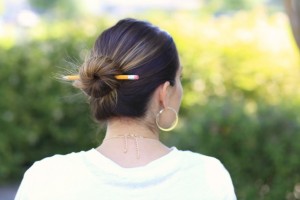 2. This one's so easy you could do it on the bus on the way to school! Check out this boho braid here!
3. Get the beach curls look quick and easy!
4. Wouldn't this rope braid look so darling with a beanie on top?
5. This fishtail braid is one of my daughter's favorite. How cute is this?!
6 -8. Speaking of beanies, here are 3 amazing hairstyles that you can wear with a beanie:
9. This half-crown is a great way to be fancy but be quick doing it!
10. This 2-minute updo looks so amazing for school or even a school dance!
11. Don't you just love this darling braided headband?
12. Don't just do any ponytail, do a flipped ponytail for a fashion statement!
13. Another fun ponytail is this ponytail bow. Oh so cute!
14. I love the clean look of top knots, don't you? This 10-second top knot braid will have you to school on time with time to spare!
15. Grab an old sock and you've got yourself a darling sock bun!
16. This double twisted pony simple and quick hairstyle is oh so fun! I'm loving how it's off to the side!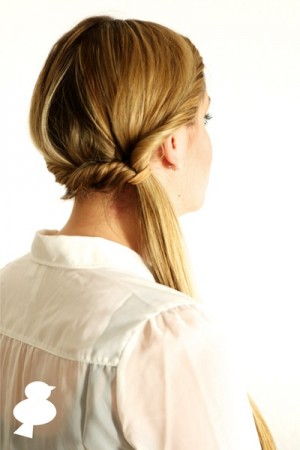 What are your favorite simple and quick hairstyles?  We'd love to hear about your go-to's on busy mornings!