This berry mango ice cream sandwich dessert is the perfect summer sweet. It is simple, easy and oh-so-impressive. I've been spreading this one around, testing it on as many tongues as I can. I always get the same reaction. A bit of silence and curiosity at first glance, then a little thoughtfulness as the first bite goes in, and then the eye-roll. Everyone is absolutely in love with this dessert. It's not super sweet, just very interesting and delicious.
What makes this dessert great is the combination of ingredients. Each of the layers are pretty good on their own. Ok, ice cream sandwiches aren't my favorite but that's beside the point. And to tell you the truth, when I first heard about this berry mango ice cream sandwich dessert I didn't really know what to think. But after trying one bite, you'll realize that this easy recipe is nothing short of genius.
As I said before, ice cream sandwiches may not be my first choice for a caloric splurge. But in this recipe, they make the perfect crust. The slight chocolate taste balances out the soft vanilla ice cream which will have a job to do once it's topped with all the flavor of the mango, cream and berries.
I was able to perfectly configure 12 ice cream sandwiches in my pan. (All that time playing Tetris on my Game Boy really paid off.) I started with a 1/4 sheet jelly roll pan, quickly realized my mistake and switched to a glass casserole dish. You'll need the extra inch to hold in all the good stuff.
Mango sorbet is quite possibly the best invention ever, right up there with bubble baths and barbecue sauce. I've decided to start eating it for breakfast, every day. Mango sorbet has loads of flavor and a soft, silky texture. Its fun, tart bite pairs surprisingly well with the ice cream sandwiches below.
I set the sorbet on the counter for a good 30 minutes to soften. This recipe is super easy but I will share this one trick. Pour the two pints of sorbet into a bowl and mix to even out the consistency. Otherwise you might end up with liquid on the outside of the container then a big glob of frozen stuff on the inside- difficult to spread on the soft little sandwiches. The weren't built for that kid of abuse.
The sour cream/whipping cream layer is probably my favorite of the three. It's very creamy but much more interesting than Cool Whip or plain whipped cream. Freeze for a few hours to set the dessert then top with fresh berries. Then serve at your next party and you'll be the hero. You'll see eyes rolling all over the room.
Berry Mango Ice Cream Bar Dessert
Ingredients
12-14 rectangular ice cream sandwiches
2 pints mango sorbet, softened
1 8 oz. carton dairy sour cream
1 cup whipping cream
1 cup powdered sugar
2 cups fresh raspberries or blueberries
Instructions
Place ice cream sandwiches in the bottom of a 13x9 inch baking dish, lined with parchment paper, cutting to fit as necessary. Spread sorbet on top of the ice cream sandwiches. Freeze for 15 minutes or until sorbet is firm.
In a medium bowl combine sour cream, whipping cream and powdered sugar. Beat with electric mixer on medium speed until mixture thickens and holds soft peaks. Spread on top of sorbet.
cover and freeze for 4 to 24 hours or until firm. Let stand at room temperature for 10 minutes before serving. Sprinkle with fresh berries. Makes 12 servings.
What is your favorite thing to take to a summer party?
Summer just screams for delicious frozen desserts, doesn't it? Let's look at a few more recipes that will tickle your tastebuds this summer:
Fourth of July Shaved Ice Dessert
Homemade Blueberry Gelato: Healthy or Naughty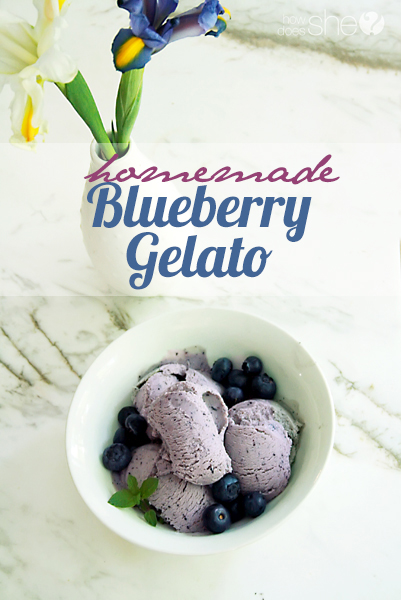 17 Easy Summer Frozen Treats Your Kids Will Love