Summer, sweet summer. We've been counting down the days here, and it's finally here! Our bucket list is made and at the top of the list is POOL TIME! Do you spend a lot of time at the pool too?

We wanted to share with you what is in OUR pool bag. The things we DON'T even attempt the pool or beach without bringing.

#1 Puddle Jumpers  – If you have non swimmers, you NEED Puddle Jumpers. These are my favorite thing. Obviously, NO safety device trumps a mother's constant watch around water, but these give me a little peace of mind. My kids can move way better in these and they don't make them tip back like the toddler life jackets seem to do. Don't believe me? Read the reviews!
2. Stekki Baby Waterproof Wrap  – I have 5 kids and I NEED my hands free to run around and chase my toddler. These wraps are AH-Mazing. Lightweight, waterproof, and my baby girl loves being close to me. They come in several pretty colors too. You don't have to use them JUST around water. They work anywhere. I used to avoid the pool because I simply couldn't safety watch my bigger kids with a baby. Now, I'm able to play with them, and stay attentive to all of their needs. PLUS use code "HDS15" to save 15% off your purchase HERE. You won't regret it.
#3 A good poolside read – In the rare opportunity I get to RELAX around the pool, I choose to read. It's great "me" time. I like a good book, but I've been really into reading magazines lately. I just love titles like Martha Stewart Living, and the parenting articles in Parents. They're shorter and dare I say, require a little less brain power to follow. (Don't judge me). I don't like dragging tons of papers to the pool, so I'm adoring this app that lets you choose from 100's of POPULAR titles instantly to your tablet or phone. PLUS, they're giving all our readers 2 weeks free to try it out!
#4 SuperDisc  – I know, you're thinking "A Frisbee"? This is not your ordinary frisbee though! First off, it floats in the water. Second, it catches major air. Bigger kids will have a BLAST with this at your pool parties – that is, if you can get it away from your husbands!
#5 Bunch O Balloons – If you haven't heard about these balloons, you are SO missing out. This hooks to a hose and allows you to fill and tie 100 water balloons in a minute. UH, can you say AWESOME? A MUST HAVE for summer parties (and mom's fingers!)!
#6 Personal Fan Mister  – We discovered these on a family vacation to Disney World. They are easy to take along and perfect for pool side lounging….or baseball games, or basically ANYWHERE where it's hot!

#7 Maui Babe  – First off, wear sunscreen. No one wants skin cancer. BUT if you're looking to get a deeper tan, get this (I mix mine with some SPF). It used to only be sold locally in Hawaii. I remember my girlfriends doing semesters of college there and bringing it home to us. Now, you can get it here and it is AMAZING.
#8 Swimsuits – My body isn't 22 anymore. I personally, need a little more coverage. Plus, no one wants certain body parts popping out as you chase you toddler around the pool or squirt your teenager with water guns. Am I right? However, I still want to look cute dang it!  No scuba suits (YET!). We've rounded up some of our favorite suits HERE including this little number from Rad Swim that is so flattering on! Also, this suit went viral on Facebook!  Love that it hides my post twins belly! (Uh. My twins are 5…whatever…)
#9 Wet Brush – I know. I've talked about this 50 millions times. BUT, once you have tried it, you'll get it! This is awesome for after pool hair. It's great on my little girls' hair and takes out tangles with no pain! You need these. I like the mini size to throw in my bag. I also usually pack a mini bottle of THIS to help with after pool/beach hair. It's a miracle worker!

#10 Frogglez Goggles – Does anyone else struggling getting goggles on and off their kids? I feel like I rip out 50 million pieces from their poor heads every time! I discovered these and am in love. They're worth every penny – especially if your kids have longer hair and are in and out of the pool or in swim lessons a lot! They are easy to get on and off and don't rip out hair!
#11 Donut Float – I don't own this…but I should. Because it's a donut, and it floats and that's just cool.
#12 Waterproof phone bag – Inevitably, splashing will occur and nothing ruins a good pool day like a wet phone! These bags are the perfect way to keep your phone close, but safe from the water. This one is the best according to reviews and allows you to even take it UNDERWATER. Say WHAAAT?? I also like to stick other valuables/cash in it!
#13 Swim Through Rings– A golden oldie, these are fun for kids learning to swim or for some really great pool races!

#14 Stream Machine Water Gun – These are our favorite water guns. They are so powerful and stream a TON of water. These are the most needed accessory for some memorable water fights!
#15. Easy Up Beach/Pool Tent –  Need protection or relief from the hot sun? These are the answer. You can even use them at sporting events. The best part is, they're easy to set up! Plus, they're spacious enough for you to fit ALL the stuff you're taking with you!
16. Circle Beach Blanket – I've been seeing these EVERYWHERE, and think they are so pretty! So much more exciting than a beach towel, right? They come in all different colors and prints! Oh,and one tip. If you're doing the beach with kiddos, be sure to pack THIS. It totally removes sand easily from skin and means you'll have easier clean up.
17. The Best Water Bottle Ever – Stay hydrated! If you want cold water while out in the HOT sun – Klean Kanteen is your best friend and worth every penny. Fill it with ice and then water and you will have ice cold water for HOURS! I have even come home with ice still in it after a whole day in the sun. It is AWESOME!
18. The Floating Cooler – Fill it with drinks and never have to run into the house with dripping suits! Convenient AND fun!
19. The ultimate pool bag – There are obviously a lot of pool/beach bag possibilities, but these are the BEST. They are mesh, so you can throw wet stuff in them. And the bottom? It's an insulated cooler for all the snacks and drinks you might haul. LOVE THIS!
20. Natives – You guys, I know most of you probably throw flip flops on your kiddos for the pool/beach, but I am obsessed with these shoes. They're easy enough for my 2 year old to put on himself, but you don't have to worry about them tripping over themselves in them, and they are great for wading in tides or whatever. , Washable, and super durable too. Old Navy has a cheaper version HERE and HERE which are great too, but don't last AS long in my opinion.
What am I missing? What are your must-haves for the Pool?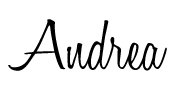 (This post contains affiliate links)