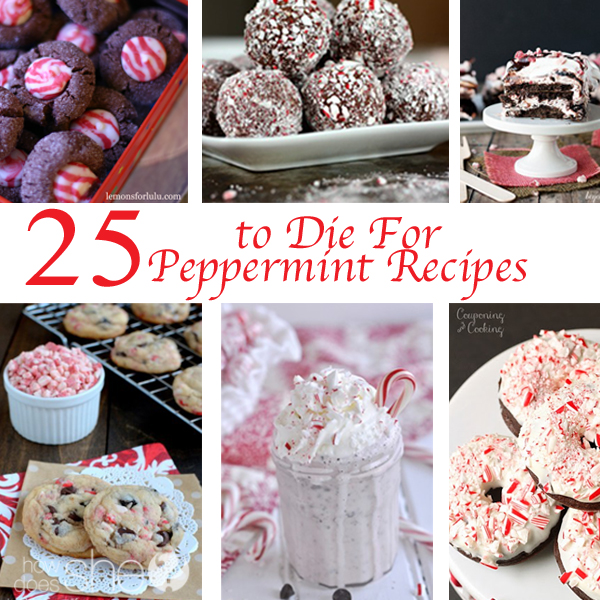 Have you started your holiday baking yet?  I haven't yet but it's on the to do list. If you love Peppermint Desserts you've come to the right place!  (Funny how I always post about my current obsessions!  Ha!) Enjoy!
1. Easy 3 Ingredient Frozen Peppermint Pie.  YUM!
 2. Peppermint Bark Puppy Chow.  The treat everyone will love!
3.  Candy Cane Oreos. How could you go wrong here?
4. This Dark Chocolate Peppermint Roll looks divine!  Loving it!
 5.  These Peppermint Bark Rice Krispie Treats have got to be the best combination of everything delicious!
 6.  These Chocolate Candy Cane Truffles look divine yet are super easy to make! What's not to love there?
 7.  Need a salty and sweet treat?  Try these Chocolate Covered Pretzels!
 8. Oh my I think my family would LOVE this one!  Peppermint Chocolate Chip Milkshake….awesome!
9. These Peppermint Brownies only take 25 minutes to bake? Yes please!
10. Peppermint Hot Chocolate Mix is the perfect drink for those chilly mornings!
11.  Peppermint Bark… Williams Sonoma Copycat….yes please!!
12. No Bake White Chocolate Peppermint Cheesecake, loving this no bake recipe!
13. Peppermint Brownie Pops are delicious and a guaranteed hit for the kids!
14. Homemade Peppermint Patties is a perfect treat this time of year!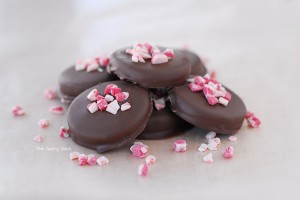 15.  I'm kind of a popcorn fanatic, so this Peppermint Crunch Popcorn is going to be perfect for the holidays at our house!
16.  These Edible Peppermint Cookie Spoons are a unique way to enjoy your peppermint!
17.  Like making your own Ice cream?  Try this Peppermint Ice Cream next time you do!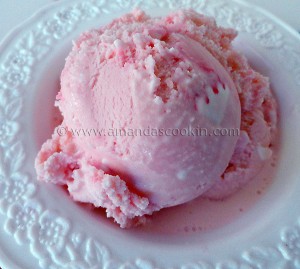 18. Oreos and Peppermints together are like PB&J!  The perfect pair!  Try these Oreo Peppermint Crunch Cookies!
19. Now this is my kind of Lasagna!  Chocolate Peppermint Lasagna looks to die for!
20.  Have you ever heard of adding the ice cream inside the cupcakes? I haven't but I think this is worth a try!  These Peppermint Ice Cream Chocolate Cupcakes sound divine!
 21. This Candy Cane Pudding Parfait would be so much fun at a Christmas party!  Wouldn't the kids go crazy over those peppermint marshmallows?
22. These Peppermint Bark Donuts look amazing!  I might have to make these for our family Christmas party!
23.  Or are sandwich cookies more your style? Try out these Peppermint Chocolate Sandwich Cookies!  So much fun!
24. Loving these Chocolate Peppermint Cookies.  I'm not a huge chocolate fan, so I think a half covered chocolate cookie would be perfect for me!
25. I love how these Peppermint Thumbprints are made.  With those kisses melted just a titch so they don't fall off! YUM!
Now the hard part is choosing which ones are my favorite… they all look delicious!  Maybe one for each day of the month until Christmas? Ha!