Vintage fashion screams unique from the soles of those oxfords to the frames of those 1950s glasses.  If you love shopping thrift stores and vintage shops for cool fashion pieces, you're going to love these 23 vintage runway styles waiting for you at your local Goodwill!
23 Vintage Runway Styles Waiting for You at Goodwill
1.Love everything about this cool casual outfit.  Especially the horse shirt and the amazing mom jeans!
2. If you're lucky, you can find sweet vintage shoes like these here.
3. I bet my grandma has a long pleated skirt like this one just getting lonely in her closet.
4. And if you have a few rudimentary sewing skills, you can turn a baggy blouse into an adorable fitted one.
5. Use those same skills to turn a frumpy thrift store dress into a boho chic one!
6. Oh my heck, I love this transformation of a long thrift store skirt into a hi-lo skirt.
7. Take a little inspiration from these vintage styles.
8. Love the layering effect of this vintage fashion look.  And those button shorts…amazing!
9. Speaking of buttons, you can turn a man's button shirt into a skirt pretty easily.
10. Thrift stores are the perfect place to find those high-wasted pants to chop into shorts.
11. So you thought overalls were out.  Just re-imagine their various fashion possibilities!
12. Check your local thrift store for all types of vintage tees.  And if you want to make them gym-cool, check out this how-to.
13.  Totally transform a thrift store jean jacket.
14.  And make your own ankle boots…brilliant!
15. Another cute thrift dress upcycle.
16. Everything about this vintage chic look is just pretty.  The leather tote, the belt, and that skirt that was possibly made from vintage drapes.
17.  Check those vintage and thrift shops for cool belts, pendants, and unique prints.
18. This girl just oozes cool.  Love the vintage college tee and the flower shorts.
19. One word.  Suspenders.
20.  Get the vintage runway look with a cardigan and short shorts.
21. Vintage lockets are the perfect addition to an outfit.
22. Go with loose, flowing, and layer your heart away.
23.  Keep your eyes peeled for Gatsby-inspired shoes like the ones shown here.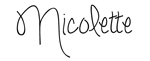 You might also like:
****