Spring and Easter mean lots of bunny love. Here are 19 of our most favorite bunny crafts and foods that will make you hoppy! Check out these 19 different ways to make a bunny.
19 Different Ways To Make a Bunny
1. I can just see my littles snuggling up at night to this adorable DIY stuffed bunny.
2. Dress up your Easter table with bunny napkins that have a treat inside!
3. Soup is our jam, and why would you serve it in anything other than a bunny bread bowl?
4. I loved that my grandma had these cute little hand towel bunnies. She always put a little treat inside.
5. Easy eraser-stamped bunny shirt for your Easter egg hunt!
6. Cute bunny envelope
7. Turn an egg carton into a bunny.
9. Oh, yum. Bunny macaroons
10. Easter Bunny gift jars and printable labels
13. For your hoppin' party! Bunny party hats
14. Cutest Easter bunny banner with cotton ball tails!
16. Photo bunny with baby feet
17. Easter Bunny pancakes!
18. Two of my favorite things combined: pancake peeps!
19. I cannot wait to make these cinnamon sugar bunny twists.
Watcha waiting for? Hop to it:)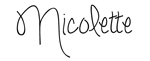 You might also like: