Cool Camping Tricks: With the warmer weather just around the corner, it's time to think about those camping adventures! While we aren't huge campers in this house, we do have one campout planned this summer. Because of this, we've rounded up some cool camping tricks and tips and we wanted to share them with all of you!

Camping Tips and Tricks You'll Love
1. To begin with, you're going to want a survival kit. Throw these in a basket or backpack and then you're ready for most emergencies that will come your way!
2. Have a hand-washing station. This keeps everything close and convenient and therefore easy for the kids to wash up!
3. It's important to keep your perishables cold, so read this to learn How to pack a cooler. You're going to love these tips!
4. Put your eggs in a mason jar and never worry about them cracking when they aren't supposed to again!
5 – 9. Camping doesn't always have to equate to roughing it If you're interested in a more comfortable sleeping arrangement, then check out these 5 tips for creating a glamping tent.
10. Throw those matches in a baby food container with some sandpaper added to the top and you're ready for any fire you might need!
11. You never know when you'll need some duct tape! Wrap it around your water bottle and you'll always have it handy without having it take up so much room.
12. Don't these campfire cinnamon rolls just look amazing? Easy to make and delicious!
13. Use tubs and plastic bags to organize your camping supplies and store them between trips. As a result, they will always be packed and ready to go at a moments notice!
14. Make Tacos in a bag. What a great camping meal with very little cleanup!
15. Need a good light source? Jared teaches us how to turn just a couple of supplies into a nice lantern!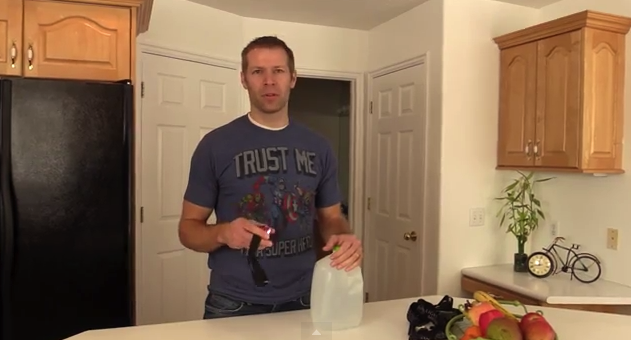 16. If you have kids, then check out this great packing checklist, you'll be glad you did!
It's also a good idea to reserve your campsite ahead of time too.
Cool Camping Tricks Inside Your Tent
17. The kids will love these great foam floor tiles. So comfy on the tent floor!
18. Check out this adorable Camping Pillow, complete with a pocket to hold all the fun gear!
19. Bring a shoe organizer along so that you keep all those camping essentials off the ground.
19 Cool Camping Tricks and Tips
What great camping tips do you love to use? Please tell us in the comments, we'd love to hear them! Happy Camping!