We have gathered together 19 Outdoor Games the entire family will love!
Picture this, a warm spring or summer evening spent in the backyard playing fun games as a family. Sounds about perfect to me! I'm getting excited because spring is just around the corner. Thought I'd roundup some fun games so I can be ready for some good ole' fashioned family time!
1. Yard Yahtzee. Make it for cheap then have a family game night in the backyard!
2. Make a giant size Jenga game and have a great time with friends! Directions for making included!
4. Kick the can. Never played it but always thought it sounded fun. Here's a great how-to to get you started!
5. Obstacle Courses are a guaranteed home run. These ideas will definitely keep everyone busy and having fun!
6. Perfect for those hot sunny days, this Ice Block Treasure Hunt would cool everybody down for sure!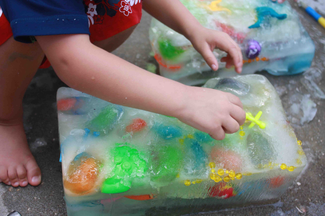 7. Have you seen these Water Blobs floating around Pinterest lately? Looks fun and I never realized how easy it would be to make it! I'm thinking my kids this summer would love it!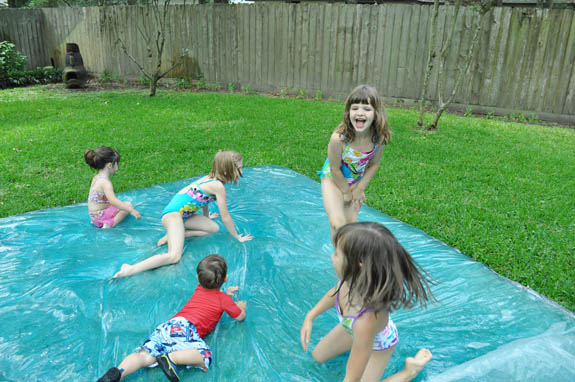 8. My kids have been begging to play Yard Twister one for awhile now. Think the husband will notice his nice green grass has painted spots?! Ha!
9. One commenter said they'd call this outdoor game "Add it up" and have the kids add their scores as they go along. I'm thinking that's a great way to play this Bucket Toss game!
10. Fun way to play Bananagrams and get your exercise! Love it!
11. Growing up, we'd always keep the ring toss game handy! Great DIY instructions!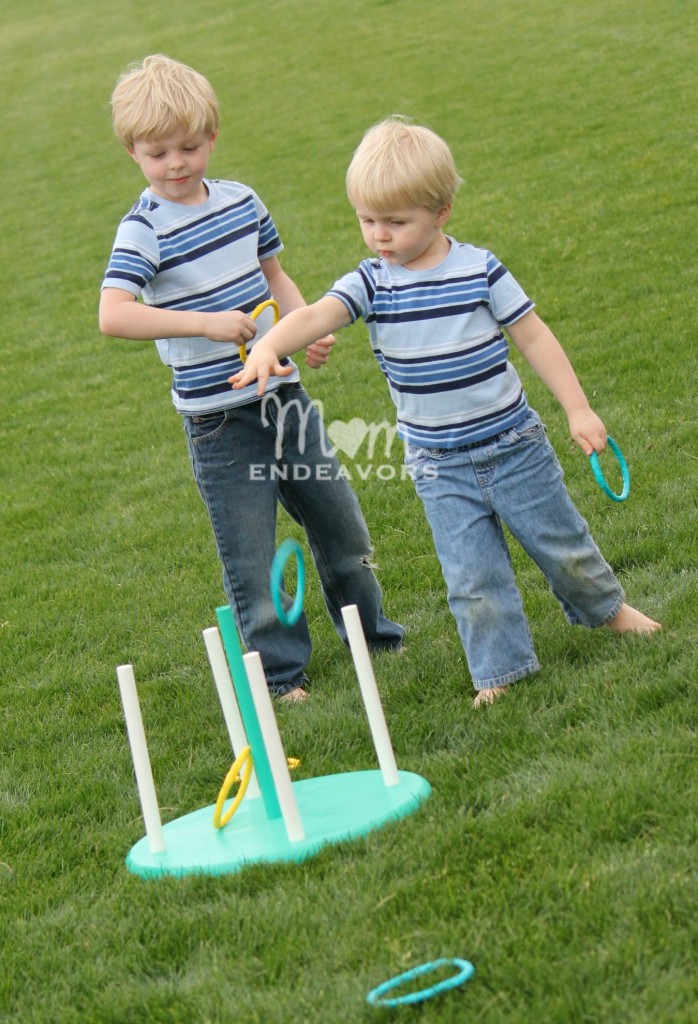 12. This looks like a ton of fun and great instructions too! Try out this DIY Giant Lawn Matching Game. It's perfect for a day at the beach!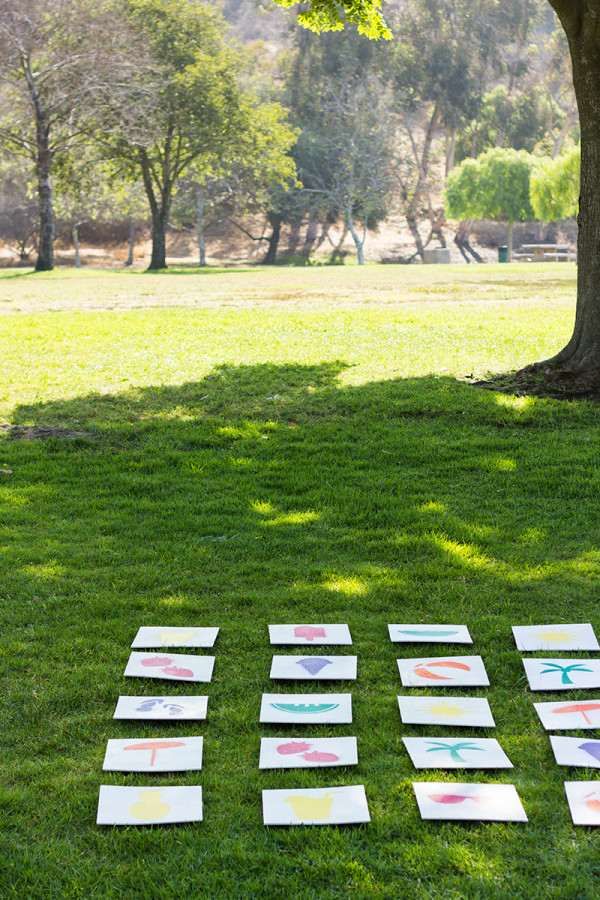 13. Easy and fun way to race your boats down a gutter! How to make Soap Boats here!
14 – 18. Having a Family Reunion soon? Check out these 5 Summer Relay Games.
19. Giant Pick-up Sticks are such a fun way for all the kids to get involved! Included tutorial for making your own sticks here!
Now go and have some fun times making memories with these outdoor games!