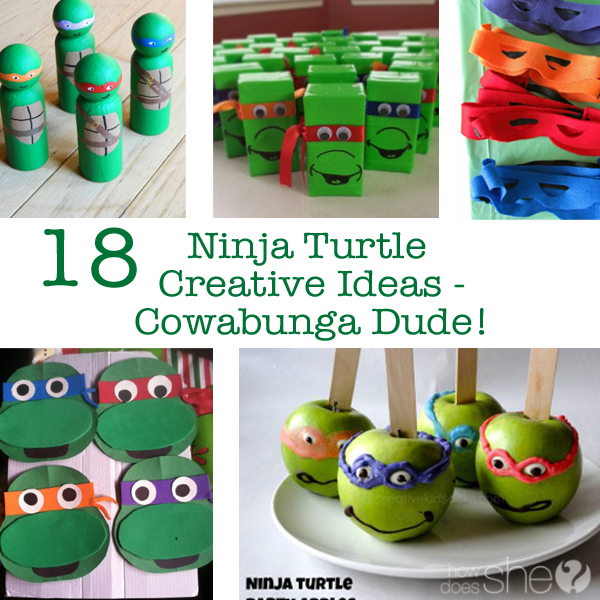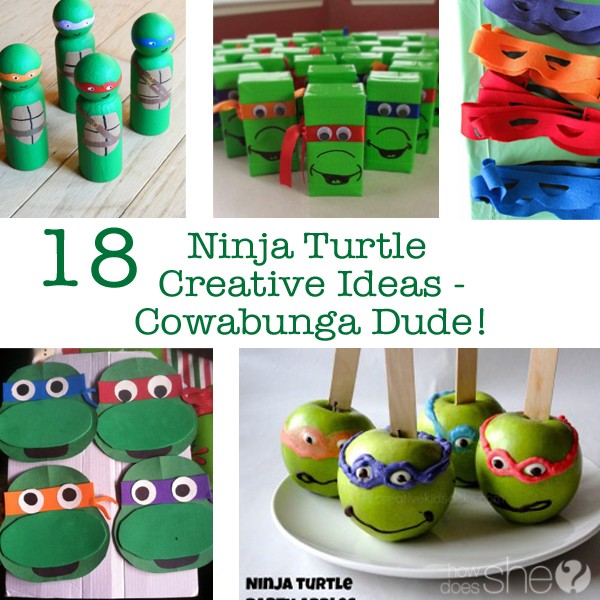 Have any ninja turtle fans at your house too?  These cute turtles seem to never go out of style… I remember when I was their biggest fan many years ago!  Enjoy some of the greatest creative ideas out there!
1. A Teenage Mutant Ninja Turtles Pinata would be amazing for a party or even a long summer day. Great step by step directions included!
2.  This green Magical Monster Slime is the perfect turtle activity for a rainy day!
3. These turtle felt masks are fun for a party or even for the kids in the neighborhood!
4. The little one's will love a Ninja Turtle Finger Puppet!  Oh heck even the big kids at my house will love them!
5. How cute are these TMNT Egg Carton Figures?  They would be a hit with the 2 yr old!
6. This one will be a hit with the kids!  Why not try out this Handprint Ninja Turtle Craft?  Adorable!
7. This is too cute not to share!  Grab some green duct tape and you've got some adorable turtle juice boxes!
8. How do you like these apples?  Make some Ninja Turtle Party Apples for your next party!
9. These turtles are adorable and easy to make! Check out the Toilet Paper Roll Turtles here.
10. How adorable are these wooden peg Teenage Mutant Ninja Turtles? Perfect for little fingers!
11. These turtles would be a great craft for a lazy afternoon.  Try it for yourself here.
12. What a fun craft!  Check out the Ninja Turtle Paper Plate Craft here!
13. Another great way to use up those toilet paper rolls is to make a Turtle Ornament!  Super cute!
14. Send everyone home with their very own nunchuck! Step by step directions here!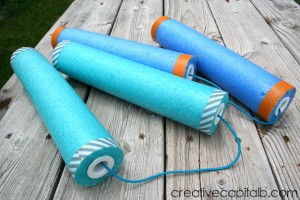 15. A fun addition to any party, these Turtle Balloons would be super easy to make!
16. These kids had a blast making their pizza magnets!  Get all the details here!
17. A perfect blanket for any Teenage Mutant Ninja Turtle!  Great tutorial found here.
18. I'm thinking this green popcorn will be the perfect treat for a turtle party or even a turtle movie night!
Time to get your turtle power on, Cowabunga Dude!