18 of the Best Popcorn Recipes For Your Taste Buds to Love
With movie nights, camping trips, and barbecues planned for this summer, we're in need of some new delicious treats to bring along! It got me thinking, how can you go wrong with popcorn? Super excited about all these delicious recipes I found! Check them out, your party guests will thank you!
1. With only three ingredients, this cookies and cream popcorn recipe will definitely be a party favorite!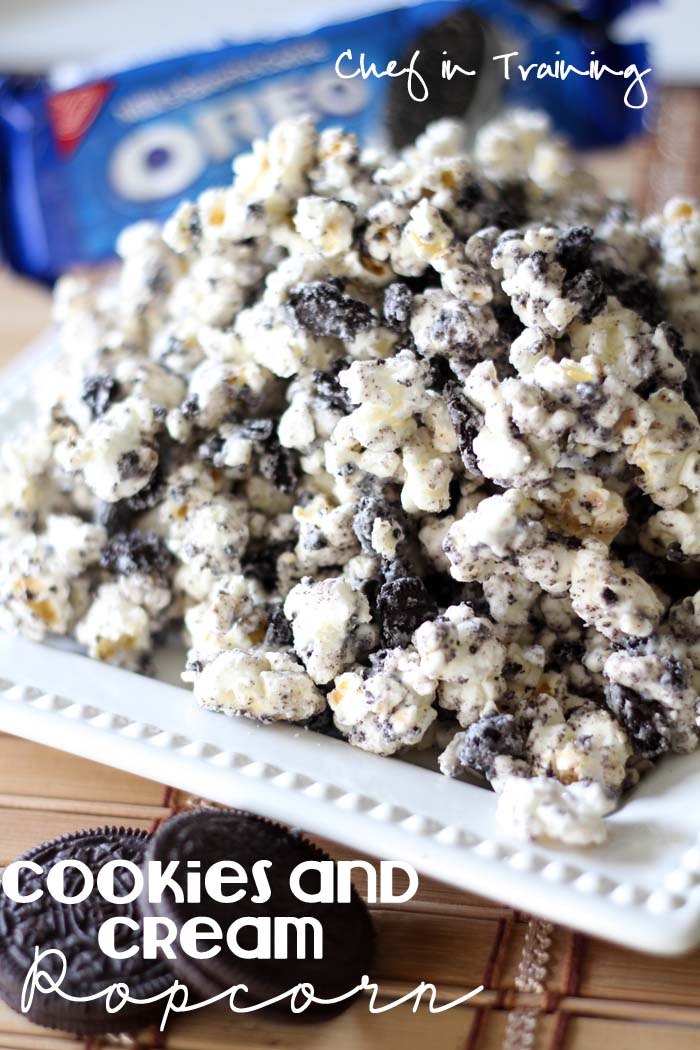 2. This kettle corn is seriously the best ever! The perfect combination of salt and sweet!
3. How about some birthday popcorn? This funfetti popcorn is sure to be a favorite!
4. This puppy chow popcorn looks like something right up my alley. I think I'll be adding the ingredients to the grocery list asap!
5. Forget the butter, this coconut oil popcorn is to die for!
6. Take your favorite candy bar (mine just happens to be snickers- yum!) and mix it with the popcorn for a delicious snack! Details here.
7. This cinnamon heart popcorn would be perfect for Valentine's Day (or date night at home)!
8. This sweet and salty white chocolate popcorn is fun for your next holiday party!
9. This kool-aid popcorn means that the flavor possibilities are just endless!
10. Strawberries and cream is the perfect way to enjoy your popcorn and jello combinations!
11. Perfect for the 4th of July! This popcorn with pop rocks will be super festive at your summer picnics!
12. This orange dreamsicle popsicle popcorn reminds me of my childhood eating many yummy orange dreamsicles! Looks so good!
13. How can you possibly go wrong with sixlets and popcorn? Looks delicious!
14. Maybe just a delicious homemade caramel popcorn is more what you're looking for? You can't go wrong with this delicious recipe!
15. Peanut butter and honey make this popcorn a delicious can't go wrong treat!
16. Pretty sure this circus popcorn would be my kids' favorites! (Cotton candy flavor? Awesome!)
17. Lemon popcorn? Oh my this looks amazing! How will I ever decide what to add to the grocery list now? The kids are saying buy ingredients for all of them! Ha!
18. Brownie batter cookie dough popcorn. Pretty much the ultimate in snacking. You should be set with this by your side!