For as much as I love summer, my heart's fashion affinity lies with fall.  I love the boots, scarves, jackets, and cardigans that crisp, cool weather requires.  So here you go, you fall fashionista: the top trending fall fashions you need right now!
16 HOT Trending Fall Fashions
1. Oversized sweaters, skinny jeans, and the slouched beanie
2. How to correctly wear ankle boots
3. Riding boots with a fall dress or skirt
4. The perfect lip color for fall
6. Faux fur
7. Lots of ways to wear a cardigan
8. The perfect rope braid for fall
I'm dying at how cute Taylor Swift looks in this amazing plaid poncho and skinny jeans.
11. Denim layering
It would never occur to me to mix a denim jacket with black pants, but this outfit looks so cute on Lauren Conrad, I just have to try it.
12. The blanket scarf…so many ways to wear it!
Blanket scarves are so hot right now!  They're huge and can function as a poncho, wrap, or oversized scarf.  I also love the pairing of plaid and stripes here.
Too bad I didn't think to raid my dad's closet for plaid shirts, because they are definitely hot this fall.  Try an oversized plaid shirt with skinny jeans and an army jacket.
14. A cool hoodie
15. Jean jacket
The 80s are back in a good way.  Jean jackets are great for layering this fall.
16. Gold accessories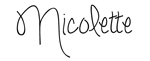 You might also like: