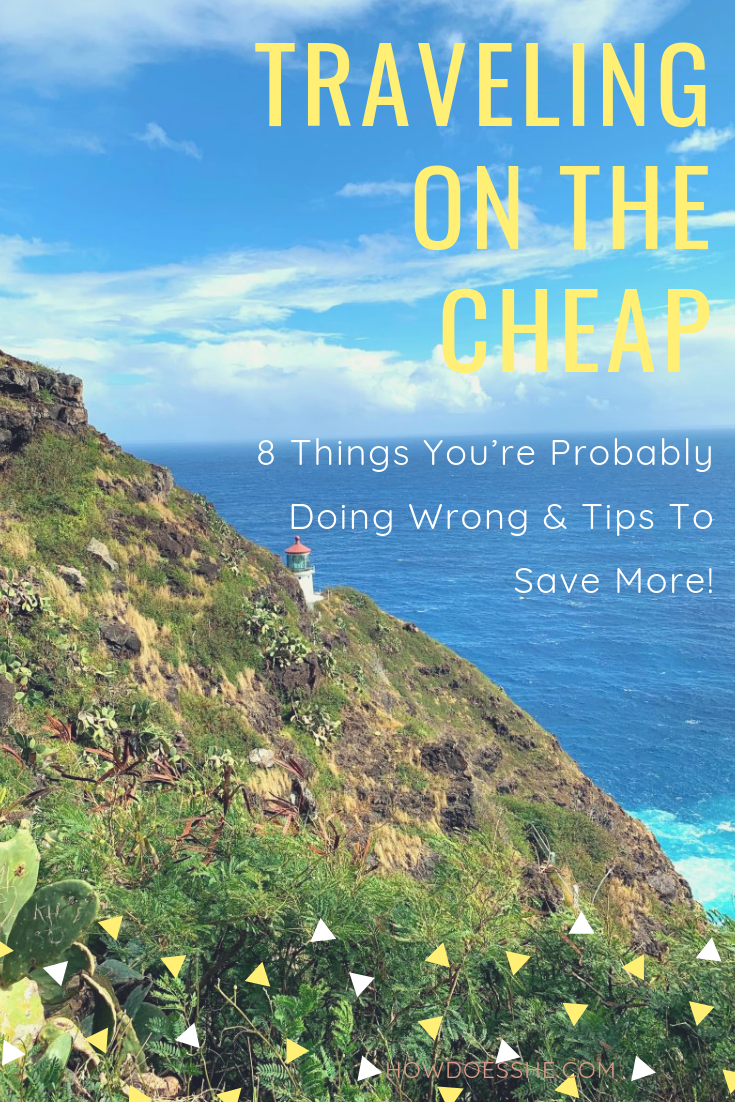 From the time I boarded my very first plane to Disneyland as a child, I have loved travel. Exploring new places, like the tide pools of the Oregon Coast, the skyscrapers of NYC, or the rolling Italian countryside, has brought so much joy and excitement to my life. My husband and I have this philosophy that money spent on travel is always money well-spent.
But traveling can cost a pretty penny, especially when you include the whole family. While traveling is worth the splurge, there are some people that overspend because of these common mistakes. Be a savvy traveler and start traveling on the cheap with these cool tips.
Traveling on the Cheap: 8 Things You're Probably Doing Wrong
1. Over-paying for your flights.
People were floored that we booked flights to Italy for only $500, including taxes and fees. My husband and I both flew from Salt Lake City to Milan for $1,000 combined. Do not over-pay for your flights!
It is not only possible, but fairly easy to find cheap flights to Europe and so many other destinations worldwide. Here are a few ways to find the best deals on flights:
Subscribe to free deal-spotting sites like Pomelo Travel (where we found our Italy flight), Jack's Flight Club, and Airfare Watchdog. They will send you email alerts for amazing international flights. It will make you want to drop everything and fly to Greece or Paris. I get wanderlust every time I open my email.
Use Google Flights for specific searches. You can go the the upper left corner and use the "Explore Map" then click on the date and change it to "Flexible, all dates" and you'll find some sweet deals.

2. Choosing your destination first.
A common mistake that a lot of us make when planning a trip is to choose the destination first. And we can't help it…it's the traditional way to travel that started with our parents and their parents. You choose your destination, then make plans to get there.
However, if you want to save big, start flip-flopping the process. Keep your eye out for cheap flights and then jump on it when the price is right (most of these deals disappear in 24 hours or less) and then plan your trip around that. My cousin is a world-traveler and has booked several trips via Groupon—one to Puerto Rico, one to China, etc. You can get packages with everything included (flight, rental car, hotel) for prices that will make your eyes pop.

3. Traveling during peak times.
I get it. Summer is the best time to travel because the kids are out of school. Weekends are ideal to fly out and return, but that's also when throngs of other people travel, hiking up the prices. If you want to save and are a little flexible, fly out on a day that is less popular, like a Tuesday or Wednesday. As a general rule, Sunday is the most expensive day to return on.
When traveling in the summer, consider places that are a little more off the beaten path, but still incredible like Iceland or Sicily, Italy rather than Rome. (We visited Rome, Venice, and Florence, Italy in October, which was just after peak-season and a great time to go.)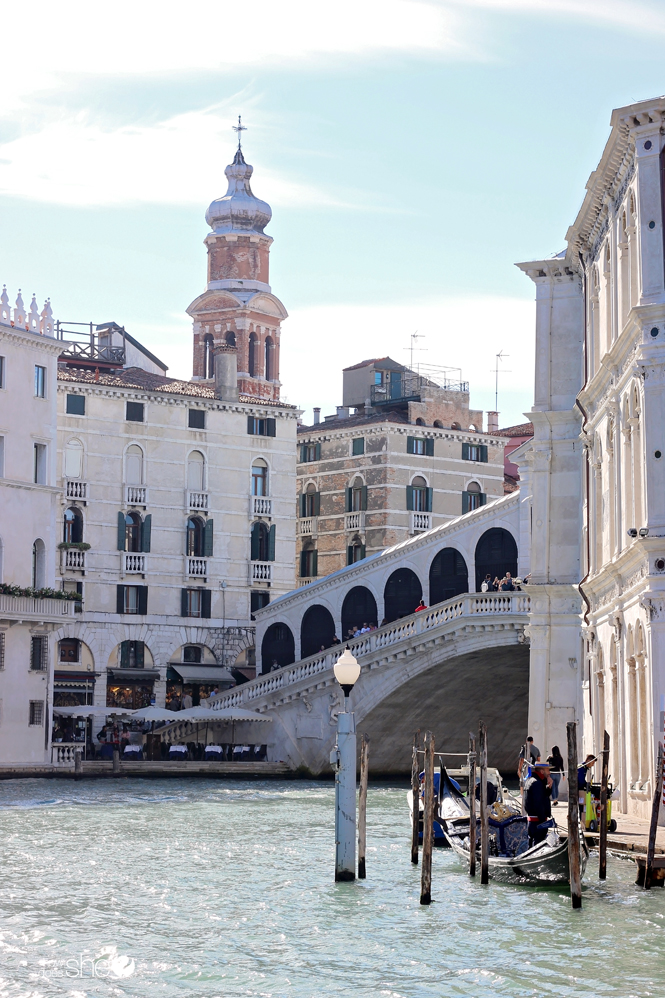 4. Over-paying for accommodations.
One man's palace is another man's tent and when it comes to accommodations, we all have different ideals. If you prefer five-star hotels and resorts, great! But never pay top-dollar for them. Have you heard about the wholesale travel market? It's crazy-cool and can save you TONS of money on hotels, resorts, rental cars, and more.
Basically when hotels need rooms filled, they slash the price and then put them on the wholesale market. Those rooms are then snagged up by discount sites like Travelocity and Expedia, who mark the prices up and then sell them to you. You're still getting a good deal, but not the price not the wholesale price. The public didn't have access to the wholesale travel market…until now.
Wholesale travel is on of the biggest secrets to saving on travel. You can try it out here for free.
If you're someone who travels a lot for work or pleasure, you'll for sure want to sign up for a membership, as it can save you thousands of dollars a year.

5. Eating out for every meal.
Speaking of eating out, it's easy to want to eat out every single meal in a new town. There are so many restaurants and foods to try and quite frankly, one of the reasons we travel is to eat good food!
But not only does eating out get spendy, a lot of times you just don't feel good eating out every single meal. We've found that whenever we go on vacation, whether as a couple or with the kids, we like to eat out one meal a day, maybe two if it's a quick stop at a food truck or cafe. Toward the start of the trip, we'll stop at a grocery store and pick up a few basics like yogurts, granola bars, fruit, drinks, and snacks. That way we have something to tide us over in the morning or between meals.
And because eating out is so much fun, we always use the Yelp app to tell us what's good wherever we happen to be. We've found a lot of hole-in-the-wall favorites this way.

6. Packing too much.
Most airlines now give you nil as far as luggage goes. Most require you to check your bags, charge outrageous fees for oversized luggage, and even charge for carry-ons.
This is money that can serve you better saved or put towards other parts of your trip. Instead of checking individual bags, consolidate into one bag. Better yet, don't check a bag at all. If traveling with children, we've found that less is more. Our four children each carry a backpack with all clothing and essentials they need for the trip. We're okay re-wearing clothing and most places you stay will have a washer and dryer for doing laundry.
Good luggage is essential. Make the most of the space you have. I love this carry-on luggage.
It's light weight, and compact, but has a space for everything. I feel like I can fit SO much more in it due to its efficiency.
Not to mention, it wheels around like a breeze which means I can easily take it along through whatever street/terrain may come along in my adventures.
Did I mention it comes in many fun colors that are easy to spot at any airport? No extra time spent identifying your bag!
As a general rule, less is best.
7. Not using travel rewards.
Another opportunity that so many travelers miss out on is the rewards programs offered by many credit cards and airlines. Even if you fly different airlines, it's worth it to apply for their free frequent flyer programs. A free flight is a free flight, even if it happens every so often.
A lot of travelers claim the Chase Sapphire card offers the best travel rewards, although there are many great ones out there. Bottom line: if you can be responsible in paying off your balance in full monthly, a credit card is a great way to earn free travel perks.
Wholesale travel also offers some great travel rewards that can earn you credits to use as you like. It's nice, because your credits here can go toward whatever you need at the moment (rental car, hotel, flight, etc.)

8. Not doing your research.
The most successful travel hinges on how much research you do going into it. If you're a fly-by-the-seat-of-your-pants traveler, you're probably going to overspend and under-experience. Some of the greatest things to do on a trip are off the beaten path. Before you go anywhere, take the time to look up the best things to do and see there. Read reviews, check out blog posts, do Google searches, and pay special attention to what the locals say. By doing this, you'll find that there are so many free things to see and do.
Before we went to Italy, we researched a ton on each city and put together a pretty detailed itinerary of must-see things and nice to see to see each day. This was super effective and we were able to see so much of each city. Similarly, when we went to Oahu a few weeks ago, we'd researched all of the best things to do on the island (especially all the hikes we wanted to go on), and we took a section of the island each day and did all the things on our itinerary. By putting some research into it, we got to experience unforgettable sights that we wouldn't have otherwise.
9. You're not considering a vacation loan
If you're worried about affording your dream vacation, consider taking out a best vacation loan. Typically, vacation loans have relatively low-interest rates and can be repaid over a period of time. They can be useful for covering the cost of airfare, hotels, car rentals, and other travel expenses. Some vacation loans may even offer 0% APR for an introductory period. Before taking out a vacation loan, it is important to compare offers from multiple lenders and calculate the total cost of the loan.
Every time I travel, every destination I visit, it leaves an imprint on me. Travel does something to you and every cent I spend on experiences is overwhelmingly worth it. That being said, when you can travel on the cheap, it makes it even better!