Dollar Store Buys
Dollar store buys can be real bargains, but not everything is a good buy.  I have been known to go in, looking for a few select items, and finally, end up leaving with several bags.  I always shake my head and wonder, "How did I just spend $40 at the dollar store?"
It is easy to get distracted by items at the dollar store that appear to be a good deal.  So how do we know what are the best deals?  But, how do you separate the dollar store buys that are a true bargain from the junk?  Here are the top 10 dollar store buys and a few suggestions of what NOT to buy.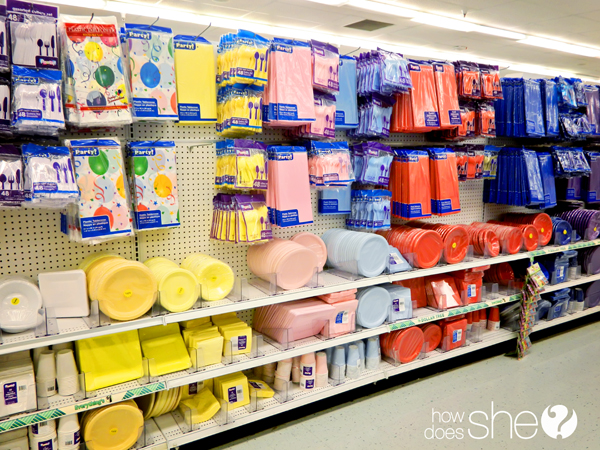 #1 Party Supplies
The dollar store has everything you need for any type of party: birthdays, baby showers, bridal showers, graduations, etc.  The products are cute and the price, is unbeatable.
It's normal if the low prices tempt you, so for a better deal, say YES to these dollar store items:
tissue paper- not only is it great as gift wrap, tissue paper can also be used to make paper party flowers and much more
wrapping paper and gift bags
scotch tape
wrapping supplies
plastic table cloths- so many fabulous uses!  They can be chair covers, ceiling drapes, and decor for any party.
party paper goods
party invitations
thank-you cards
greeting cards
party favors 
seasonal decorations
mylar balloons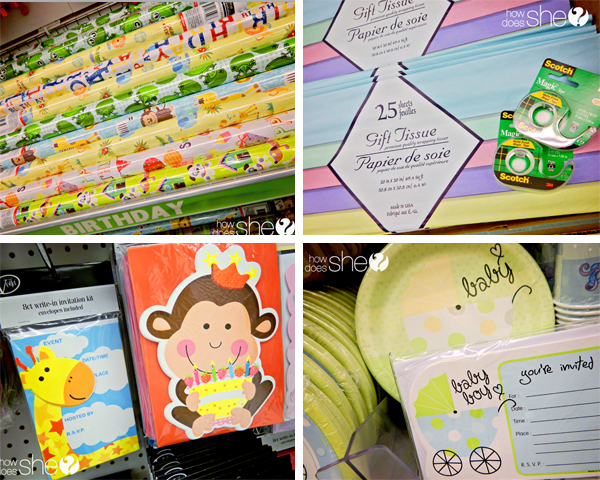 Buyer Beware of:
dollar store scissors– they are the cheaper version and not very functional
plastic utensils- they break easily, therefore it's better to spend an extra dollar for quality plastic-ware.
flimsy paper plates– great for cake and ice-cream, but not durable enough for steak and potatoes.
#2 Seasonal Items
If you're throwing a quick party, then the dollar store can be a great place to find themed or seasonal items.  It's easy to find fun treasures for every season. You can find the best things at a great value.
 Great finds:
Seasonal decor–  if you are selective, you can actually find some great decor items that can even last a few seasons.

Pool items- noodles, diving rings, and some pool toys
holiday party favors and decor

Plastic wrap

Other decorative items
Steer clear of:
pool goggles– the seal is ineffective and a perfect waste of your dollar.
cheap plastic squirt toys– they break easily
yard lights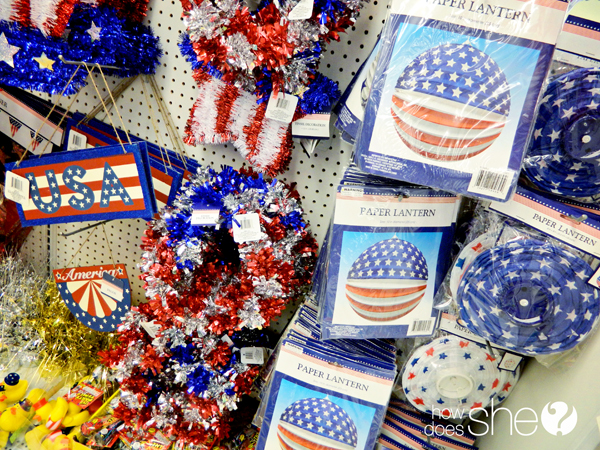 #4 Personal Items
Most dollar stores carry personal items like shampoos, conditioners, lotions, toothpaste, etc.  While it may seem like a steal to only pay a dollar for items you'd spend four times more on in a department store.  However, be aware of beauty products that just aren't what they seem. You may be able to buy them at great prices but check the brand names, origin, and expiration date before you buy one.
Tried and true, definitely worth a try:
Pregnancy tests- it may seem strange, or even a little too personal, but HowDoesShe readers everywhere raved about their accuracy.  Pregnancy tests can be super expensive, especially if you are buying them often.  Worth a try!

Children's toothbrushes
Reading glasses- a lot of HDS readers have been very pleased with dollar store reading glasses.  However, it's always best to consult an optometrist if you have more specific needs.
Not worth the risk:
Anything applied to the skin- when it comes to lotions, bath washes, soaps, and hair care products, many products the dollar store carries may not be safe.  Do your research, but it's probably best to buy products you already know and trust.  Be especially careful of products you apply to your baby.
Toothpaste and mouthwash- For the same reasons as above, these products may not be safe.
towels, hand towels, washcloths- their quality is sub-par.  Quality towels will definitely last you longer.
razors
#5 Glassware
Your local dollar store has a great selection of plates, bowls, and glasses.  I love using them for party dishes and home decor.
Great buys:
decorative glass bowls/containers– I constantly use these as vehicles for party treats and decor.  A friend was in shock when she learned I got them at the dollar store.  She bought identical ones for her wedding centerpieces and spent a small fortune.
deep glass bowls- so perfect for cereal in the morning or a nice bowl of ice cream!
plates- perfect for a quick dinner party.  They come in classic white, or lots of fun colors.
wine and martini glasses
mugs, fancy glasses
#6 Storage containers
When it comes to storage, the dollar store is one of the best places to go.  Just check out this fridge organization you could do using dollar store containers.  You could transform your shelves with these organization tips and a few great finds at the dollar store.  In addition, we absolutely love this pantry transformation using a few dollar store baskets!
Great buys:
toss and go food containers

aluminum food containers- great for taking food to neighbors or friends.
sandwich bags, gallon storage bags- a great deal alone, and many dollar stores accept manufacturer coupons, making it a GREAT deal!  I scored these two Hefty bags for $1, making them .50 cents each!
baskets- perfect for gift-giving, pantry storage, drawer storage (I store all of my girls' bows, headbands, etc)
cool containers
#7 Office Supplies
You'll definitely want to use your judgment when separating trash from treasures when it comes to office supplies, but there are some good buys to be had!
Go ahead, give it a try!
tape

notepads
sharpie markers
sidewalk chalk- so many HDS readers raved about the individually wrapped sidewalk chalk at the dollar store.
teacher supplies
envelopes
headphones
Buyer beware:
scissors

crayons- it is unanimous; crayons are a HORRIBLE dollar store buy.  Don't waste your money!
pencils
#8 Household supplies
Go for the following cleaning products – get choosy with the cleaning supplies:
Totally Awesome cleaners- so many of you RAVED about these cleaners.  As the name claims, they are…totally awesome!

measuring cups and spoons
name brand cleaners
pre-cut foil sheets
diaper sized trash bags- you can't beat 75 bags for a buck!
Pass on the:
generic dish soaps- since they hardly make suds and are of poor quality.
large trash bags
light bulbs
Dollar store batteries- while they do the job for a little bit, if you're looking for something long-lasting, invest in the real things.
candles for scent
kitchen tools- like cheese graters, pizza cutters, etc.
#9 Craft Supplies
Craft supplies can get expensive, so the dollar store can sometimes be a crafter's dream.
Craft items to buy:
cotton balls

foam blocks
glass vases and containers
faux fruits- I was so excited to find these fake fruits at the dollar store!  What a fun craft item.
Steer clear of:
glue sticks
picture frames
porcelain figurines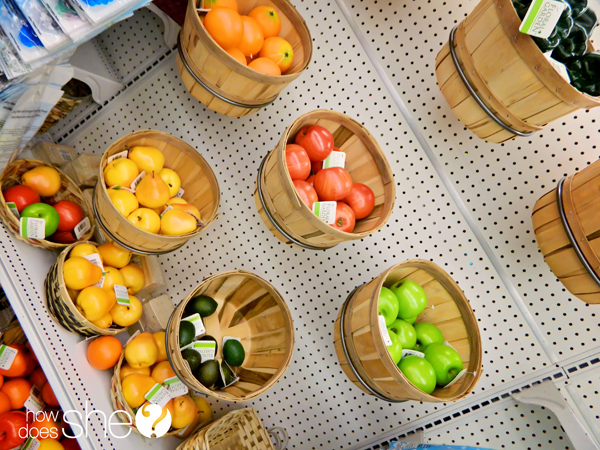 #10 Toys and Candy
Any trip to the dollar store with kids inevitably results in a chronic case of the "Can I's?"  "Can I have this?  Can I have this?"  As a general rule, the dollar store is not the best place for toys and food items.  While it's easy to justify buying a toy when it is just a dollar, at the dollar store, toys really aren't the best bang for your buck.  There are a few bargains, but mostly, beware of the junk.
Dollar store toy and candy bargains:
coloring books
hard board books
glow sticks
Seasonal summer toys-  such as pool noodles, sand buckets, bubbles, etc.
movie theater candy
some bagged candy- because most packages are smaller than usual, you end up paying more money.  Just beware.
Don't waste your money on:
hula hoops- great for occasional use and for making jumbo bubbles, but know that they bend easily.
crayons– horrible quality.  There is a reason why Crayola has been around for so long.
any battery-operated toy
dolls
music CDs
most food items- most of all, always be aware of expiration dates and quality.
Thank you to our readers, who submitted their tried and true dollar store buys with us via Facebook.  Hopefully, this will help you sort the trash from the treasure!  Finally, if you have any more brilliant ideas or insights, feel free to share!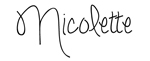 You Might Also Like: