*This post is sponsored by T.J.Maxx where I found tons of beachwear fashion for my girls' trip. Did you guys know you can shop online at tjmaxx.com? My new favorite store just got even better! —
Amidst the day-to-day grind of motherhood–the little bodies clambering all over you, the boogers you get to clean off the walls, and the lunch box assembly line that you've mastered like an Iron Chef–sometimes a mama needs a vacation.

Sometimes that vacation needs to be with only other moms who genuinely understand what you're up against. And when you're luckiest of all, those other moms get to be your sisters.
Girls Only Vacation
Sisters are the friends that you've had since birth. They've seen your pee-your-pants phase, your zit phase, and your brace-face stage. Sisters have read your secret journal and know all kinds of incriminating details about you that they'd never tell because, well…they love you.
This spring, a vacation was in order with only three specifications: sisters, shopping, and a beach. With my two besties in tow, a beautiful beach vacation booked, all we had left to do was the shopping.

Shop Your Faves Online
Since we were teenagers, my sisters and I have loved shopping at T.J.Maxx. It is kind of our place. T.J.Maxx is an off-price retailer delivering amazing values on brand-name fashions! We'd borrow my parents car, head to the nearest T.J.Maxx, and spend a few hours browsing the new arrivals each week. We'd come away with brand-name jeans, designer sunglasses, and colorful handbags that we'd all take turns sharing.
Now the three of us live further apart, which makes our regular shopping trips harder. But luckily, we can still shop at our favorite store together, even though we are states apart!
TJmaxx.com is the same retailer you love, only online! You can find hundreds of new arrivals every week and shop your favorite categories like women's apparel, shoes, handbags, and accessories. FYI, just like your local stores, tjmaxx.com sells out of items quickly. If you see it today, it could be gone tomorrow.
Even though we couldn't all step inside a T.J.Maxx together, we could shop for our beach trip together online. It was so much fun sending links back and forth to one another, treasure hunting for our favorite beach essentials.
Our Beachwear Fashion Essentials
This spring and summer, look for the hottest new trends in beachwear fashion including:
Our favorite beachwear fashion essentials:
Off-the-shoulder swim suit cover-ups (which one is your favorite? All three are under thirty dollars!) 
1. Smocked off-the-shoulder dress 2. Sleeveless off-the-shoulder embroidered dress 3. Off-the-shoulder bell sleeved dress
Swimsuits (All three of these darling suits are also under 30 dollars!)
1. Halter Swimsuit (sold out, similar here). 2. Black high-neck Swimsuit (sold out, similar here, here, and here) 3. Ladder Back Swimsuit
Beach Purses (perfect for carrying essentials to the beach or out to dinner)
Italy straw satchel (sold out – similar here)
Platform Wedges and Embellished Flip-flops 
1. Wedge- Sandals (brown) 2. Jeweled flat sandals (brown)
You can find looks inspired by all of these styles at tjmaxx.com where online shopping is always easy. If something doesn't fit or isn't quite your style, you can take advantage of free returns at any of their store locations.
The best part, tjmaxx.com is open 24 hours a day, 7 days a week, and 365 days a year! The treasure hunting can go on well into the wee-night hours when the kids are sleeping soundly. Oh, and you'll get free shipping on orders of $89 and over!
Online shopping just got better with one of your favorite retailers and hundreds of new arrivals weekly. Find our beach faves and discover your own at tjmaxx.com. It's always a treasure hunt and what mom doesn't deserve a little gold on the beach every once and awhile!
And do yourself a favor and go on a Girl's Trip soon. It's good for the soul. And for beachwear fashion, or any other fashion for that matter, tjmaxx.com has you covered.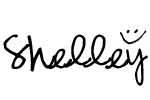 Photo credit: A Little Muse Photography 
—
*T.J.Maxx sponsored this post. All content and opinions are my own.