*This post is sponsored by Scentsy and their Pop of Personality campaign that brings you delicious scented bars and beautiful home decor to fit your unique personality.
We've had a long winter and now it's time to open up the windows, air out the rooms, and welcome spring.
Spring is time of renewal and also a great time to redecorate. Out with the old and in with the new. But so many of us women struggle with interior decorating because we're not quite sure what our "style" is. This season, Scentsy–one of our favorite home decor and scent companies–is bringing you a little help in the decor department with a Pop of Personality.
This season, tap into your unique personality with design inspirations from four different Scentsy decorating personalities: Botanical Haven, Indie Spirit, Wide Open Spaces, and Mix & Match. If you're a modern mom who's ever struggled with how to decorate, let these Pops of Personality guide you!
Modern and Fresh
The key to chic home decor and successful entertaining is making a good first impression. First and foremost is the aroma greeting your family, friends, and guests as they walk into your home.
Scentsy is known worldwide for their invigorating scented wax bars. These wickless candle bars melt slowly into a warmer and are lovely and natural. Scentsy's new Spring/Summer catalog features fresh new bars such as White Tea Cactus, Summer Sunshine, and Southern Sweet Tea (my personal favorite!). With each bar you get delightful aromas of fresh peaches and kiwis, subtle florals and clean spring rain. Every scent reminds you of picking wildflowers with grandma or baking fresh fruit pies with mom.
I know immediately when I walk into a Scentsy-smelling home.
Along with bars, Scentsy has a new collection of home decor warmers that are modern and fresh. You're going to love the unique, youthful feel to the Spring/Summer catalog. With their Pop of Personality, there is truly something for everyone.
Decorating to Your Personality
Your home deserves to be as unique as you are. If you're not sure what your personality style is, check out the four Pops of Personality from Scentsy. Their newest collection of stunning warmers and products will make your home look and smell lovely.
Does your personality lean toward the clean, natural feel of being outside? Do you love strolling through your neighborhood farmers market, spending time in your flower beds, or love the zen feeling of nature? Botanical Haven is for you. Try the new Scentsy Daisy Lantern, Butterfly Atrium, and Caret warmers to add that essence of nature that you love.
Your goal in decorating for a Botanical Haven theme is to bring a little bit of outside inside by adding pops of greenery and wood accents.

Indie Spirit:
Are you the artsy type who likes to hit up thrift shops for unique finds? You're not afraid of bold colors and patterns and delight in eclectic decor. Sister, you've got some serious Indie Spirit going on! You'll love Scentsy's stunning Colors of the Rainbow warmer and Entice diffuser. They each have the gorgeous feel of a sea glass mosaic.
To decorate with an Indie Spirit, use boldly patterned rugs and pillows. Drape bright throws over a couch or chair and search your local antique shop for eclectic accent pieces.
The Wide Open Spaces style is for individuals who, no matter where they roam, they keep a little country in their hearts and home. If you love rustic, shabby chic decor and distressed wood with a barn-feel, your personality very may well fall into Wide Open Spaces.
Bring a piece of your hometown into your living room with Scentsy's Folk Bird, Farm Life, and adorable Fruit Crate warmer.
This modern gal thrives on up-and-coming trends. In fact, she is often called a trendsetter and is complimented on her fun and funky fashion. Call it hipster, millennial, or just plain cool, but if this describes your personality, you allign with Scentsy's Mix & Match.
Try their fun and funky warmers Zig, Pop, and Hip. The patterns are so fun and make me smile. Mix & Match makes not matching cool!
Update Your Spring Decor
This season, Scentsy is getting creative with their new Spring/Summer collection of scented bars and warmers. You have to see the Pineapple warmer…it is perfection!
Check out these Scentsy products and more in their brand new catalog. Everything was crafted with a woman's unique personality in mind. With Scentsy's Pop of Personality, there is something for everyone!
Scentsy products also make perfect gifts for the moms in your life.
Tap into your personality style and then update your spring decor with Scentsy's fresh newest collection! It has a youthful, contemporary feel for that modern mom who loves making her house a home.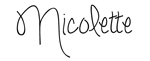 *Thank you Scentsy for sponsoring this post. All thoughts and opinions are my own.