*This post is sponsored by Scentsy and their new Holiday Collection of deliciously scented bars and festive gifts that make your house smell and look intoxicatingly magical.
From the moment I thought I heard sleigh bells on our snow-capped roof to the Christmas Eve I swore I saw Santa's shadow slipping up our chimney, I have believed in magic.
For children, the holidays are full of magical possibilities. Holiday magic is a mystical little elf watching you and reporting back to Santa. If you whisper in his ear, he just might relay your special message back to the big man himself. Holiday magic is a jolly man in a red suit with rosy cheeks who knows who you are and if you've been naughty or nice.
Scentsy Creates Holiday Magic
Holiday magic is the first sparkling snow and building a snowman that just might put on a magic hat and dance around. It is shiny new gifts that appear under a twinkling Christmas tree. Holiday magic is the possibility that anything can happen.
For families all over the world, holiday magic is palpable in the sounds of Christmas carols, the sights of lights and decorations, and most importantly, in the smells.
This holiday season, Scentsy is creating holiday magic for families all over the world with their brand new Fall/Winter catalog and sparkling new holiday scents and products that are perfect for decorating, gifting, and creating a magical atmosphere in your home.
Fill Your Home with Holiday Smells…No Baking Required
With scents like Apple Butter Frosting and Coconut Pumpkin Pie, coming home smells just like holiday baking at grandma's house. Scentsy fills your home with delicious holiday smells with absolutely no baking required! Walking into my kitchen that smells like Blueberry Cheesecake or Cashmere Pear is like coming out of the cold and into a warm holiday bakery.
The only problem I've come across when putting on a Chocolate Coconut Cream Scentsy Bar is that the kids are deeply disappointed when no actual chocolate pie can be found.
Bring Back Memories and Create New Ones
Scentsy gives you a smell that awakens old memories and creates new ones. A cinnamon Christmas Cottage makes Santa seem much closer than the North Pole. Sentsy holiday magic is the promise of freshly baked sugar cookies that you get to decorate, stealing licks of frosting until it covers your mouth. Scentsy is a Welcome Home, full of hugs, carols, and hot chocolate.
When you put a Scentsy bar in your warmer, you bring back all kinds of wonderful memories. Christmas Eve when grandparents, aunts, uncles, and cousins gathered near to eat hors d'oeuvres and exchange presents. New Year's morning with freshly fallen snow and sledding down the neighborhood hill.
And with the Scentsy Holiday Collection, you can create precious new memories with your family that will last for years to come.
 Here is a little preview of some of my absolute favorite holiday products from the new Scentsy catalog.
Make-a-Scene Warmer: This adorable new wickless candle warmer allows you to add festive scenes inside and then illuminates the scene with a soft light while warming your delicious smelling bars. The DIY possibilities are endless, as you can see here!
Scentsy Sidekicks: Where do I begin with how much I love these little guys? First, they are adorable soft little snuggle toys that are perfect best friends for babies and toddlers. Second, they smell just like a newborn baby! Scentsy Sidekicks are a BRAND NEW sensory toy designed to give your little one a full sensory experience.
The ears make a sweet crinkly sound, they are colorful to look at, and the sweet scent of baby powder and bath time is gently infused in each one. What a perfect baby and toddler gift!
Scentsy Sidekicks come in Eddy the Elephant and Pippy the Pig. Adorbs!
Enchant Diffuser: diffuse the most calming, aromatic scents into your home with the Enchant Scentsy Diffuser and essential oils. The design is bold and beautiful and the perfect addition to my work space.
In the Scentsy Fall/Winter Catalog, you'll find so many more wonderfully scented treasures that will summon up old memories and make new ones. Scentsy really does make the holidays extra magical.
Simplify Your Holiday Decorating and Shopping
This holiday season, remember not to take things too seriously. The holidays are all about whimsy, reliving favorite memories, and making new ones. Scentsy makes holiday shopping easy with convenient online ordering and wonderfully scented packages that show up right to your front door. Just opening a Scentsy package is a delicious sensory experience!
And whether you've been naughty, nice, or somewhere in between, Scentsy makes the best gifts for yourself, your home, or your friends and loved ones.

If you're new to Scentsy, check out their new Fall/Winter catalog and find all kinds of magical possibilities to make your holidays an enchanted affair. We love everything Scentsy, plain and simple and are 100% confident you will too!
Happy Holidays!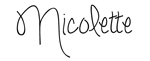 *This post was sponsored by Scentsy.