Growing up in a small town no bigger than a fleck of dust on the map of Idaho had its perks.
I could hop on my bike and be all the way across town in less than 10 minutes. Of the 231 people in the town, 21 were my relatives. The town graveyard was basically our playground and I'll never forget the time I dared my younger brother Rick to ride his bike down the steep cemetery hill with his eyes closed and only the sound of my voice at the bottom guiding him left, right, or straight. The thing is, from the top of a steep hill, right and straight sound a lot the same. Needless to say, he still has a small scar on his elbow and poor Edna May Ricks (1892-1979) has a significant chunk taken out of her headstone.
I'll also never forget the day the cat died and went to McDonald's.
Let me rewind. Another perk of country living is the amount of animals you can claim as pets. A skunk wanders into your yard, you name him Stinky Pants and show him to his castle in the dirt hill. Mrs. Robin lays a nest of sky blue eggs in your tree, they become your baby birds because you've already named them and started a college fund for them.
Cats made the best country pets of all.
At the side of our house was an old wood shed that cats just loved. They congregated there like some sort of feline mecca.
On several occasions, we were lured to the woodshed by quiet mewing or cacophonous caterwauling.  Most of our pet cats were found that way, either as babies born by stray mothers, or vagabond cats looking for a warm place for the night. Thus at various times during our childhood, we adopted Midnight, Licorice, Fat Lewie, Dirtbike, and Motorboat into the family.
Motorboat was my favorite. Rick and I found him (or her—we never could quite get that right) shivering in the woodshed so we got a cardboard box and my mom's best bath towel and made him a home. Rick named him Motorboat since technically I owed him for the cemetery incident.
Motorboat was fuzzy as an angora sweater and dark gray all over except for a large splatter of white on his back, like a blob of paint had fallen there. He was antsy and had this funny habit of running into poles head-on. He wasn't the sharpest tabby of the litter, but he sure was entertaining…like the Jonah Hill of cats.
It was the fall before I turned seven years old.
Every day I sprinted home from school to find out what antics Motorboat had been up to that day. Rick filled me in because he was four and not in school yet. He told me Motorboat had snuck inside the house and climbed up my dad's bathrobe, hiding in the pocket. Then Motorboat chased a grasshopper around the yard until it jumped on his nose and Motorboat leapt in the air like a bucking rodeo bronco trying to get the grasshopper off.
But one day when I sprinted home, Motorboat was nowhere to be found. We searched the woodshed, circled the house calling his name, and even lifted all the toilet lids in the house just to be sure. No Motorboat. Mom announced that we needed to run some errands and so we got in the car. Before buckling up, I craned my head in one last ditch effort to locate the cat. Nothing.
The second my mom turned the key to crank the engine, there was a sickening clunk, clunk, clunk, ummph and even at seven years old, I knew something was horribly wrong.
Mom must have known too, because she quickly ushered us back inside the house with the repeated echo, Wait until dad gets home. Wait until dad gets home…
I don't think she wanted to be the one to introduce us to death. No parent does.
When my dad came home, I was full of questions. What's going on? What's wrong with the car? Where is Motorboat? Before answering, he gently knelt down beside me and put his hands on my cheeks. I think his eyes were moist and shiny.
"What's the happiest place you can think of?" he asked me.
"McDonalds." I answered without hesitation. 
It was a place all of us kids chose on our birthdays. McDonalds had labyrinths of tunnels and incredible ball pits! It had happy meals and toys wrapped in cellophane and soft-serve ice cream cones! McDonald's was the happiest place I could possibly imagine.
"Yes," my dad agreed, a small drop traveling from his eye down his cheek, "McDonald's is a very happy place."
He told me to stay inside while he took care of something. After he left, I couldn't help but follow him. I peered out the crack in the door. I watched as he lifted the hood of the suburban and reached inside with gloved hands. He pulled out something hairy, bloody, and unrecognizable. I was confused.
And then, when I saw the familiar white splotch on the back of all that fur, it hit me like a boulder to the chest.
Motorboat. It hurt so bad I could barely breathe.
How? Why?
I ran sobbing into the house and dove straight into my pillow. I'd heard of dying, but only in a detached, adult sort of way.
After cleaning up, my dad came in and sat on my bed, waiting with me until the sobs subsided. Then he told me about dying. He told me Motorboat was in a very happy place, like McDonalds and that didn't take the pain away, but it made me feel better.
Afterward, we all went outside where we buried Motorboat in a shoebox in the ground. We took turns sharing some of our favorite Motorboat memories, like the time his claws got stuck in the trampoline when he ran across it, or the time he thought my Barbie doll was the enemy and pounced but ended up getting tangled in her hair.
We all stayed out there a while, crying and hugging. Rick and I cried because we had just lost our friend. Mom and dad cried, but not because of the cat. Now that I'm a parent, I realize that.
My mom and dad cried for us. Because of a tiny morsel of our innocence was gone. They cried because they wanted to shelter us from an inevitable human experience but knew that death was something we could only face head-on. They cried because our tiny hearts were broken.
How do you explain death to children?
Since Motorboat, life's realities have hit much harder: a close friend in middle school, a next-door neighbor boy who was barely old enough to drive. Grandpas who bounced me on their knees, a grandma who lent me her passion for reading and her library of books. A cousin near my own age with children much too young to lose their daddy.
And now, as I sit and watch my four small children munch on their happy meals and tear through the McDonald's play land squealing with laughter, I dread the day that they will come face to face with the most difficult of human conditions. I'm not sure how I will explain death to them, but I always think about what my dad asked me the day the cat died and went to McDonald's.
What's the happiest place you can think of? 
I think Motorboat's going to be okay. I think my kids will be too.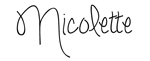 Looking for even more heart-warming parenting inspiration? You might like these:
Am I the One Holding You Back? A Mom's Perspective on Retention
We Will Not Extinguish Our Light—a Four-Minute Pep Talk
How I Learned To Look at Messes Differently and Became a Happier Mom
Disclosure: This post may contain affiliate links. This means, we may receive a small commission if you choose to purchase something from a link we post (including links to amazon.com because we are a participant in the Amazon Services LLC Associates Program. Don't worry, it won't cost you anything. This small percentage just helps us keep the power on and the Diet Coke stocked. We appreciate your support!