It's easy to get discouraged about the course of the world when you watch the five o'clock news or read your local newspaper. Bad things aren't new to our generation—they've happened before and they will keep happening. Riots, deceit, corruption, violence. It's easy to bury your head in the sand and wish it would all just go away. But living in fear or with earfuls of dirt is no way to live; especially if you prefer clean ears.
For how dismal the world seems, there are so many of us holding a light in the darkness. For every awful act that makes front page news, there are hundreds of tender human kindnesses that set the world ablaze. We are holding a light that cannot be extinguished.
The inspiration for this article came on a rainy day, the sky like dirty mop water and my heart as heavy as the weather. My family was here for a visit. Because we live five hours away, I hadn't seen my dad for awhile and was shocked at the physical change I saw. Recently diagnosed with Lyme disease, this man who had carried me on his shoulders as a child and chased my own children just a few short months before could now barely walk. On Sunday, we all went to church together. The sky was pouring and my dad insisted everyone go ahead of him to get a seat. He looked like a 90-year-old man struggling across a football field. Seeing my dad like this was one thing, but seeing what happened next sent tears trickling down my face.
A complete stranger appeared, unfurling an umbrella in his hands. He fell in step with my dad and held the umbrella over his head, protecting my father from the hard slanting rain and exposing himself to the torrential downpour. Step by slow step, the stranger and my dad walked toward the church at a snail's pace. The stranger smiled at him and made small talk, acting like this was something he did everyday. When they got there, my dad was dry and the stranger's suit was drenched. His light however was not doused. It burned brighter than ever.
There are so many good people in this world. They are everywhere. In neighborhoods, schools, homes, hospitals, homeless shelters, and assisted living centers. People of every race, color, nationality, religion, and sexual preference. Ever since this incident with my dad, I have adjusted the tuning on my antenna. When you look for it, goodness is all around you.
I have been in the elementary school and watched special education teachers hold their students' hands down the hall. When grabbing a takeout pizza, I witnessed a customer hug a crying cashier because the previous customer was mean. I have seen missionaries roll up their sleeves to weed flower beds, a dad lean down to kiss his daughter on the nose, and a coach stop to make a kid feel great.
You are the good in this world. Lights that will not be extinguished.
We each have a light inside of us—it is goodness, human kindness. In a world that can hold so much darkness–terrorist threats, child abuse, and those seeking to do harm—good people need to hold their lights higher than ever. Teachers, ministers, parents, grandparents, doctors, librarians, caregivers…in whatever capacity you are in, we need to hold our lights high so that those seeking refuge can find us.
To those trying to extinguish our lights, we will burn brighter. We will smile more than we frown. We will build each other up, speak kind words, encourage excellence, celebrate successes, and show patience even when we feel depleted. To our children, we will read just one more story and sing one last song. We will make them feel like the most important things in the world. We will extend forgiveness, overlook flaws, and shrug off judgments. Our lights will burn even when no one is watching.
You invest good into this life, you get good out of it. Goodness will always outshine malice. Positivity will reign over negativity and hope over fear. See the good and be the good. We will not stop spreading human kindness whenever we have the chance. We will not extinguish our light.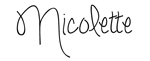 We have all heard that happiness is a journey, not a destination. We can find reasons to smile each and every day as we look for those happy things around us. And we love happy! Here are a few more posts to help us get more positivity in our lives:
9 Secrets to Raising Happy Kids
How Can I Be Happy About This?
Are You Positive? Six Ways to Add More Yes to Your Life