*We're partnering with Hulu to bring you our favorite shows and movies available only on Hulu right now. Start your free trial and access these greats today!
When the kids are finally in bed after a long day of making sure they get three healthy-ish meals, running them to practices, policing their fights, washing their grass stains, and being their biggest cheerleader, the only thing I want to do is crash on the couch and binge something great on Hulu. We've had Hulu for several years now and have nothing but love for the streaming platform. It has thousands of shows, movies, and Hulu Originals that you can only find there. Get Hulu now.
We've handpicked our top Hulu shows and movies out right now that we think you'll love and binge watch too!
The 22 Best Hulu Shows and Movies Right Now
For Adults:
Taste the Nation with Padma Lakshmi
Fans of Top Chef will love this visual food tour with host Padma Lakshmi. She visits fascinating cities all over the United States and explores what American food really is. It's delicious and informative and food and travel lovers will come away hungry.
Based on one of my favorite John Green books, this mini-series is a fun late-night watch, especially if you like teen movies. It does contain some mature language and sexual situations, so watch at your own discretion. But even my husband loved watching this one with me.
You will only find this thrilling series on Hulu and it's one of the most gripping, thought-provoking series I've ever watched. The Handmaid's Tale just finished its third season on Hulu and you'll be hooked by the first episode. It's based on Margaret Atwood's acclaimed dystopian novel and is a series you'll never forget. (Contains some adult language, adult themes, and disturbing images.)
This movie offers a unique look into Beach Boys frontrunner Brian Wilson and the cost that came with his success. It's more out-of-the box than you would expect and a good weekend movie to watch.
Catch this movie this month before it's gone. First released in 2010 and starring Colin Farrell and Jim Sturgess, this movie is based on the eye-opening true story of a small group of prisoners who escape a Soviet Union labor camp. They have to cross thousands of miles of dangerous terrain to safety and their story is both cinematic and inspiring.
Dreams of building or renovating a home? Hulu has tons of home and design shows, including all seasons of Chip and Joanna Gaines's Fixer Upper. These are great to watch while on the treadmill or elliptical!
If you're looking for a great chic-flick series to devour, Younger is it. It's sexy, sassy, and fun with plenty of LOL moments. I haven't missed a season and indeed have a pretty severe Josh crush (you will too!). The series takes place in New York City where Liza, a 40-year-old divorcee can't find a job. She ends up lying about her age and scores a very promising job with a notable publishing company. Only now, she has to live with her lie and it ends up yielding both good and bad consequences. (Think HOT young boyfriend!) It's a must watch for sure!
Family-friendly:
Free Solo
If you have a severe fear of heights, this thrilling documentary might not be for you. Free Solo takes you to the precipice of El Capitan in Yosemite National Park as free soloist climber Alex Honnold climbs his way, sans ropes, all the way to the top in one of the most dangerous free climbs ever. You will find yourself holding your breath all through this incredible documentary.
Saving Jaws
This quick documentary (59 min) takes a up-close look at Marine Biologist Ocean Ramsey "The Shark Whisperer" and nature's most fierce, and beautiful, predators–sharks and the devastating effect that killing them for their fins is having on the species. A fascinating watch.
It's the story of six very unique teenagers whose parents are truly evil. Like superhero evil. This Hulu Original series is such a fun one for kids and teens who love Marvel comics.
This highly-anticipated 2019 reboot of Veronica Mars with Kristen Bell does not disappoint! Seasons 1-3 of the original 2004 episodes are available in Hulu with a brand new Hulu Original season 4 with current-day Veronica. It's Kristen Bell as you knew her then and love her now.
My kids love this one. I'll catch them watching it and then running outside to set up a Total Wipeout course. It's hilarious! A great watch for family night.
90s Nostalgia:
One of my best parts about Hulu is that they have old shows as well as new ones. All of the oldie but goodies that we grew up on, like:
Find them all on Hulu now and introduce them to your kids!
Kid Favorites:
Speaking of kids, here are some kid-faves on Hulu right now!
My boys especially love this one. This TV series is rated PG and is all about having fun. The Dude Perfect dudes push the limits of what's possible on the Internet and they've made a career out of pure fun. Kids love it!
Fern Gully
Yep, the original Fern Gully that I watched over and over again in my grandma's basement is on Hulu. Score!
This retelling of the classic Peter Pan story is on Hulu right now and has a rockstar cast with Hugh Jackman as a Blackbeard and more faces you'll recognize.
Why do dog movies always make me cry? This one is no different. Sweet, heartfelt, and a favorite with kids who love dogs.
The Jetsons
Again, another relic from childhood that Hulu has brought back. Thank you Hulu! I'll never forget the way that George Jetson gets ready for work in the morning.
Those are just a few Hulu favorites among many. Sign up today to get access to thousands of unforgettable titles and take your binge-watching to the next level with the many Hulu Originals that you can't find anywhere else!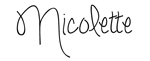 *One month free trial offer valid for Hulu (ad-supported) or Hulu (No Ads) plans only. Offer valid for new and eligible returning subscribers only. After free trial ends subscription fees apply starting at $5.99/mo unless canceled. Cancel anytime. Terms apply.
Sponsored by Hulu