In my teens and early 20s, I resisted every notion of becoming a stay-at-home-mom.  How boring.  When I had kids, they would flourish in daycare and I would head off to my important job.
In my teens and early 20s, I also thought boys with bleached tips and big Jeeps were the coolest.
To make a long story short (you can read about my important decision here), I gladly became a stay-at-home mom, and four children later, have never looked back. Every day is rock and roll. A little bit rocky, but we roll with it.
Every once in a while, my well-meaning husband (who truly just wants to know how my day went) will ask:
"So, what did you do all day?"
But the blood starts to rush to my face and I'm immediately on the defensive. Well, well…what didn't I do today? But what I hate more, is that I actually have to think, "Okay, what did I do today?"  I mean, every second of the day was filled doing something important, and yet I look around to see dirty dishes still piled in the sink, toys strewn on the floor, and I'm in the same shirt I wore yesterday.
It's like I've just been put in the witness box and some sleezy lawyer has just layed out the evidence.  "Just what DOES this woman do all day?":
Example 1: dirty dishes still in sink (See how crusty they are?  Who knows how long they've been there!)
Example 2: toys strewn on floor (What a safety hazard!)
Example 3: The defendant is still wearing the same shirt she wore yesterday! (Notice the stain on her sleeve.)
Your Honor, I rest my case.
I know, I know it looks bad.  Looks downright incriminating.  But, to you 20-somethings, or husbands that could maybe use a little illumination into the life of the stay-at-home mom, here's the dirty truth:
As a stay-at-home mom, the dirty truth is, you can spend the entire day doing things and never really get a single thing done.
After being asked that question, I decided to document an entire day's worth of things I did as a full time mom.  So that just in case I was asked that question again, "What did you do all day?"  I'd be ready with a litany of answers.  So, here we go!
6:32-7:02 am: Yelling from the boys' room pulls me out of a charming dream.  The baby has pooped "a big one" as my four-year-old informs me and is "painting his bed" with it.  I grab the Lysol and get to work.
7:03-9:00am: The morning rush starts.  Four kids need breakfast and everyone has to have something different.  The baby just wants to be held so I balance him on one hip as I shuffle around pouring Cheerios, warming frozen pancakes, making toast, and stirring oatmeal.  I make my husband a lunch to take to work, and my daughter a lunch for school.  Lily spills her milk all over Johnny's library book and Katie can't find her science homework and we just need to get out of the door stat!
9:01-11:55am: Drove two kids to school, but had to escort them inside in my pajamas(!) in order to tell Ms. K about the lost homework.  Came home.  Wiped up spilled milk and remnants from breakfast while the two babies dumped blocks all over the living room.  Was just about to load the dishes when baby E fell off the ottoman and started to scream. Simultaneously, Lily has to go potty NOW, where we find the aforementioned science homework in the toilet.  After that, I pick up all the blocks and look up just in time to realize I've got to go get Johnny from Kindergarten! Where did the time go?
12:00-3:45pm: Pick up Johnny from Kindergarten, but stay in the car this time because—how am I still in my pajamas?  Get home and make lunch, but it's such a nice day, we have to have a picnic outside, which then leads to me helping Lily learn how to ride a bike and pushing the baby up and down the sidewalk on my old longboard.  Get back inside and see the eyesore kitchen (didn't I just clean that?), and clean it for the third time that day.  Put the baby down for a nap and hope to get to that gargantuan pile of clothes waiting to be folded in the laundry room.  Moved said pile into my bedroom and commenced folding.  Five minutes later, a game of "good guys and bad guys" comes tearing through my clothes pile, kicking up underpants and mismatched socks in a cloud of debris.
 Just as I'm about to clean up, "good guys and bad guys" goes awry and Darth Vader and Luke Skywalker are in a bloody hair-pulling battle, which of course wakes baby.  I run to go mediate, grab the baby, and decide that reading books together is a much better alternative.  "Just one more book" turns into eleven books and before I know it, it's time to go get my first-grader from school, but I CANNOT show up in my pajamas, so I grab some jeans and yesterday's shirt and pile the kids in the car to go get sis.
4:00-When You Got Home: While I whip dinner together, the kids are all in the play room having a blast and making an epic mess.  I chop, mix, saute, and carefully plunk down a rotund baked potato and load it with the works.  Two seconds later, I hear the garage door open and you walk in the door.  I breath a sigh of relief, happy I got dinner on the table and that all four children are still alive.  I see your eyes unintentionally dart to the dishes in the sink and for the fourth time I wonder, Didn't I just clean that?  I then turn to see the dirty counters, cluttered with cutting boards, mixing bowls, and chopped vegetable particles.  I think of the epic mess of a playroom and the laundry explosion upstairs.
By now, I think you know better, but just in case the question comes up, here's what I did today:
This is just one tiny example of one tiny day.
Bottom line—cut a mama some slack.  Don't ask her what she did all day long.  Thank her for doing what she did all day long.  The dirty truth about stay-at-home moms is that you can spend all day, every day doing very important stuff, and yet get nothing done, and that's okay.  It's the great contradiction of motherhood.  And mamas, cut yourselves some slack too.  Don't worry so much about the messes.  Someday all too soon, your house will be too quiet and too clean.
The day will come you might even miss those epic messes.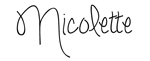 We moms are all in this parenting thing together. We get it. We get YOU! Here are a few more posts that might help you feel a little extra love today:
Preserving Childhood…One Imperfect Moment at a Time